Sedona AZ (December 15, 2016) – The holiday season is upon us once again, and I hope everyone had a relaxing and enjoyable Thanksgiving with family and friends. While our November weather has been unusually warm, it looks like winter has finally begun to set in.
The election is over, and the new City Council is now seated. We will be determining our priority list for the next year, and possibly the next two years as one of our first tasks.
While there are a number of projects that will be continuing, among them is the comprehensive traffic study, major drainage improvements, update of the Sedona Land Development Code and continuing development of the specific Community Focus Area plans called for in the Community Plan. I'm sure that new items will be added as well. Once the traffic study is finished in mid-2017, there will undoubtedly be action to be taken on some of the recommendations.
On the heels of priority setting will be the budget process, which is finalized by the end of our fiscal year on June 30. It is important for citizens to be involved at every step of the way, so please watch for those opportunities as they arise. One way to do that is to join the Citizen Engagement Program. You can sign up online to volunteer at SedonaAZ.gov/CitizenEngagement.
Also, a project to update the Land Development Code has just kicked off. The LDC is the guiding document for development and redevelopment in the city. There has not been a comprehensive update since its adoption in 1995, so take advantage of this opportunity to ask questions and contribute your input. Information can be found at sedonaLDCupdate.com along with a schedule of public meetings. Final adoption is expected to be in May 2018, so please stay involved.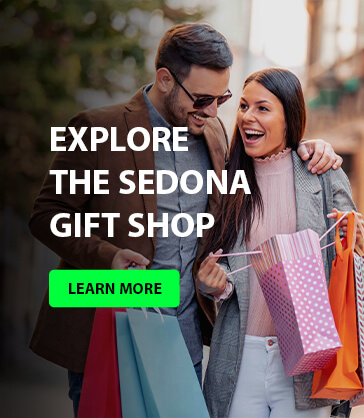 SedonaAZ.gov is often your best resource for all things city, but we depend on you to visit it. Follow city meetings and events, plus read news and updates on what's happening. From the auction of surplus computers and electronic equipment or art exhibits at city hall, to information about scammers posing as APS or the IRS, or where the latest drainage improvements are happening, there are a lot of updates to follow.
Sign up at SedonaAZ.gov/Notify to receive email notifications. Once you are on the list, you can find out what's happening in the areas of interest you choose.
We are truly thankful for so many of you who take the time to look for ways to make a positive difference in our community. It is the people who make Sedona the most beautiful place on earth, in so many ways.
The views that I have expressed are my personal opinions and not necessarily the opinions of the city of Sedona or the City Council.