By Tommy Acosta
(February 14, 2021)
I recently had my pet's portrait done by a local artist and I was so taken by the emotions encapsulated in that portrait that I asked myself a question — What makes an artist an artist?  Seeking an answer, I decided to write an article on this artist in order to understand what makes an artist tick. Here is his story and his art…
Robert Albrecht was born and raised in St. Louis, MO. He had exposure to the "arts" and became interested in photography at an early age. At 13, he entered a National Kodak Contest and won an Honorable Mention, along with many others, energizing him to continue with photography off and on through college, receiving a BFA Degree with a Minor in Journalism.
Then he understood the reality of what it takes to make a living either in photography or journalism.
"Since being a 'Starving Artist' didn't really appeal to me at the time and the fact I had 'paying' photography assignments coming out of college, I decided that was the direction to follow," he said. "I entered the realm of Commercial and Fashion photography in 1971 and pretty much stayed with that for close to 30 years."
Having worked as a successful professional photographer, the lure of the Red Rocks captured him and his wife Shirley. "My wife, who is also an artist, and I had been traveling to Sedona for several years and got caught up in the "Red Rock Fever" thing and moved here in 2001," he states.
 Commercial/Fashion photography was still high on my interest level, but the move to Sedona eventually changed how I was to do business." In 2004, he opened a portrait studio in Sedona and also began photographing weddings. The wedding business lasted for a little over a year, but the portrait studio was doing quite well until the "recession" hit in 2007.
When it hit, the portrait business suffered. He looked for a different avenue to express himself and earn some income. Since the phone cameras were becoming the "go-to" way of achieving a portrait of your family members or whatever, he turned to a new technology known as "digital painting" which falls under the "Digital Art" umbrella, to create his portraits and paintings.
Also, at this time True West Images was born. His paintings were now done using the computer as a canvas and utilizing some of the BFA Degree skills, he dove into learning the digital art realm. His creations were now using pixels rather than paint. 
He said that this was an uphill battle because of the ever-increasing learning curve and that many people still viewed the computer technology and the resulting artwork as just being a few "clicks" on the keyboard and the finished art piece comes flying out the back of a printer…not so. 
"As in anything one does, there are varying levels or skillsets used on how to accomplish the final product." he said. "I actually, sketch out and plan the composition of each painting, and then it is "hand-painted" using a tablet and digital pens that have many styles of brushes programed into them."
His portraits were now of wildlife and animals instead of people, specializing in wolves, large cats, and mustangs; among other interests.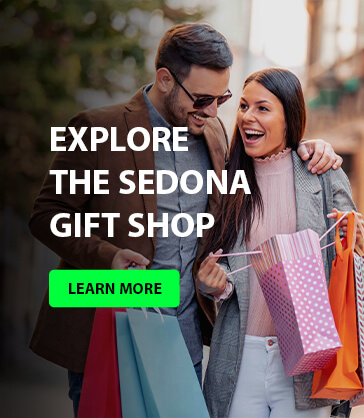 His style can be equated to "Contemporary Realism" capturing the true essence of the animal; close-up and personal so that you can feel the heart and soul of them. I start with the eyes and mask of the face; then the rest of the animal will fit into place and feel right.
"I have always loved and respected animals, especially wolves and have been involved since 2016 with Apex Protection Project out of California," he said. "They are the wonderful people that bring wolves to Sedona each year for "Wolf Week" along with our local Sedona organization Plan B Foundation. I actually painted individual portraits of each Apex pack member in 2016 and donated them to be used for fund-raising efforts. It is a real experience to come close to these magnificent animals and really see how fantastic they are. I was also on the Board of the Humane Society of Sedona for several years and currently volunteer there and write many of their press releases for various publications."
Since his paintings were "portraits" for the most part, he was getting requests to do family pets-dogs, and cats. He did do some as a favor to some of his friends but then he was told by several people that his style is really different and very appealing as they draw you into each painting and he should consider doing them on a commission basis. 
"The realistic and classic look and feel of my paintings really showed the animal as the owners saw them," he said. "Each animal has a personality and soul and they felt that I captured that." He started painting his "Classic Pet Portraits" in 2010 and never looked back. 
"Pet Portraits are so enjoyable, and I always love to see or hear the reactions of my clients when they receive their finished paintings", he says. "Capturing the essence of an animal, whether wild or domestic, is a very personal endeavor. We, as the artist, bring individual experiences into play and pour our particular emotions onto each canvas."
Since he paints from photographs submitted by the client, his client base can be from anywhere in the United States. Locally, he can photograph your pet if necessary, for an additional fee. 
The specifications for submitting potential photographs for a pet portrait are detailed on his website as are the various sizes available with their pricing. 
They can be purchased as a ready-to-hang gallery wrap canvas or a canvas with a beautifully classic "Float Frame" of either walnut or black. The portraits normally take anywhere from several weeks to even a month depending on the size, subject matter, and time of the year.
The final portraits are professionally printed on archival canvas using archival inks and have an "Archival Certification" from an independent lab of over 150+ years. His paintings can be found in both public and private collections.
The Studio address is: True West Images, 645 Kachina Drive in West Sedona, Sedona, AZ (928) 284-4330. Open by appointment only and COVID-19 protocol must be adhered to at all times.
Website: www.truewestimages.com
Facebook: www.facebook.com/AlbrechtTWI/