Sedona AZ (November 20, 2013) – It's time once again for a Season of Wonder at Sedona Arts Center! Join us November 26, 2013­ – January 2, 2014 for a season of beautiful art and gifts. The festive atmosphere in the gallery is brought to us by over 40 Sedona artists who each share their assortment of creative ornaments, paintings, ceramics, fiber and jewelry that are all perfect gifts for that special someone! Join us for our artists' reception on Friday, December 6, from 5­­ – 8 p.m. where you can meet the artists, mingle with art lovers and even take home your favorite work of art!
The Fine Art Gallery at Sedona Arts Center is filled each holiday season with a fabulous selection of one-of-a-kind works of art that make wonderful gifts for those special people on your list! Get your holiday shopping in early and don't miss out on brilliant work created right here in Sedona. Also showing this month November 26­ – ­December 18, 2013 is our Small Works Show. Member artists share their small works (no larger than 9×12 for wall or 6×6 for pedestal art), just in time for the holidays!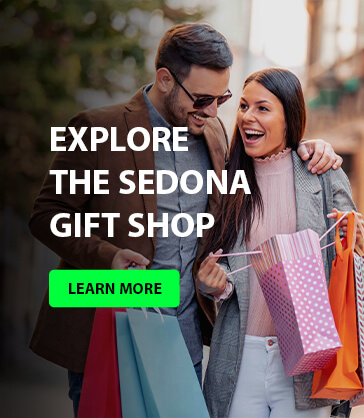 Visit Sedona Arts Center first, where more than 400 artists teach, study and follow their passion! Sedona Arts Center features a new themed exhibit each month with truly outstanding local artists. We have the largest selection of fine art in all styles and mediums you will find in Sedona! From exquisite jewelry to bronze sculptures, we have something for everyone. Our Fine Art Gallery is open daily from 10 a.m. to 5 p.m. with Opening Receptions every First Friday of the month from 5 to 8 p.m. Sedona Arts Center is a 501(c) 3 nonprofit educational institution dedicated to nurturing creative discovery, learning and sharing through arts education and artistic development.
You can also come see our featured or member artists in person as they demonstrate their remarkable abilities each month. A visit to Sedona Arts Center is sure to be a memorable one!