Sedona AZ (July 7, 2017) – Twice monthly the new Wdya'Got? series brings musicians and storytellers to the Hub to share new (or rarely heard) material in a setting where the focus is on the performer in an intimate personal space.
THEN the ZenProv team jumps in and right before our eyes creates a Long Form Improv based on what just happened.  A Sedona staple of the entertainment scene,  "Zenprov is the best comedy troupe in Arizona," said Mr. Patrick Schweiss, Executive Director of the Sedona International Film Festival. "At their last show, people were laughing so hard their cheeks were hurting."
Join us this Thursday the July13th at 7pm for #2 in this experimental new informal performance series. This week JR Robusto will blow your socks off with his musical genius and Tonya June Moore will share a 'Moth Radio' style personal story before the brilliant social commentators (yes ZenProv) weave together a new piece drawing on the preceding performances.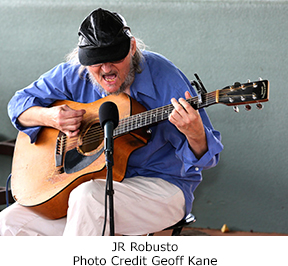 JR Robusto has been dubbed an Eccentric Musical Genius, a Modern-day Mozart and a Performer of Virtuosic Proportions. He is fluent on guitar, bass, drums, percussion, piano, synthesizer, violin, mandolin, banjo, bouzouki, Persian taar, native flute, and recorder.
Self-taught, he has 40 years of experience as a Professional Studio Musician and appears on countless albums/cd's –  Rock, Blues, Folk, Alternative, Country, Jazz, Gospel, Ethnic and Meditational Genres. He has recorded 7 Albums displaying his Word Craft as a Poetic Minstrel and Instrumentalist.
JR's live performance is passionate and amazing, pyrotechnic and amusing, stirring and inspiring.
Tonya June Moore is a Master Empowerer. She uses a creative cluster of professional roles: visionary, interviewer, actor, spokesperson, consultant, mentor, and storyteller, to achieve success not only for her but for those around her.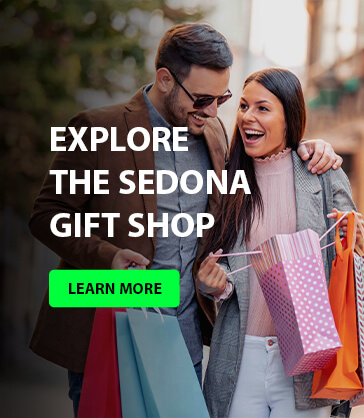 At the Sedona International Film Festival, she is the chief media interviewer, dubbed "hostess with the mostest". She is a spokesperson for businesses, events, and filmmakers including Sound Bites Grill, Cleaner Quicker Car Wash, and Sedona Wolf Week. She has partnered with Ron Melmon of Zippo Productions and Angelo LaMarco of Digital Edge Video to create SedonaCentric and Sedona Media Services.
Tonya's dynamic storytelling brings you into her world as her true tales and observations engage, entertain, and provoke thought – it's never the same show twice!
We encourage you to see it all – join the fun and share the energy as a series of creative, inventive, courageous performers share new work, new collaborations and ultimately new 'takes' with you. Support the performing artists in our community, those who are new to us and those we know well as they try something a little bit new!
If you are interested in bringing your music or spoken word to the Wdya'Got? table, please contact the Hub at info@sedonahub.org. Checkout the website for details.
This Thursday expect an evening of the unexpected from new music and performers, to personal stories and poetry, to improvisation of a sort you haven't seen before. Ask the question – Wdya'Got? and then see what it is!
What: Wdya'Got – Music/Spoken Word Performances and Improv
Where: Sedona Hub (525B Posse Grounds Rd)
When: Thursday 13th, 7-8.30pm (doors open at 6:45pm)
Suggested donation $5-$10
(continuing every 2nd & 4th Thursday monthly)
more information at www.sedonahub.org