By Lori Abel
(October 25, 2013)
I attended day two of the Oak Creek Community Eco-Fair [on October 20, 2013]. I was eager to soak up all the knowledge I could about environmental issues around water. I entered the South Softball Field of the School Grounds on Posse Ground Road, ready to provoke answers and find solutions from the experts in Verde Valley, about local water problems.
Margaret Anderson and Brian Myers from Sedona-Verde Valley Sierra Club had a lot of essential wisdom about water quality and sustainability in our area. Margaret offered me a water taste test, to discover the differences in taste between water from a plastic bottle versus, local tap water. This taste experience was to give locals a chance to evaluate the pro's and con's of spending money on bottled water as well as educate about the needless strain plastic bottles put on global warming. Sierra Club provided an informative brochure about the facts about the wastefulness of this consumer habit. After signing a pledge card for the "Think Outside The Bottle" campaign, I resolved to locate a drinking vessel such as a glass bottle to carry with me rather than buying bottled water.
Brian told me about the Water Sentinels group that collects water samples and makes field observations in order to track impacts to our rivers and advocate for their protection. What I really wanted to know was, "When we run out of water, How do we make more?" Brian then said, that there are people who have reforested the desert in Pakistan and this brought more water back to the area. Brian said, "Trees are a main factor in creating a viable ecosystem." He also informed me that the Verde watershed is our most valuable resource for water and that projections show we only have a hundred years until it is depleted. You can get involved with Sierra Club by visiting them at http://arizona.sierraclub.org
Next, I visited the Northern Arizona Audubon Society's booth which was manned by Zackery Zdinak. This booth had many illustrations about how water from the San Francisco Peaks seeps into the desert. He was very busy describing to many visitors at the booth restorations going on at Page Springs. More information is available at www.northernarizonaaudobon.org Zachery is an amazing illustrator and has a website www.lifedraw.com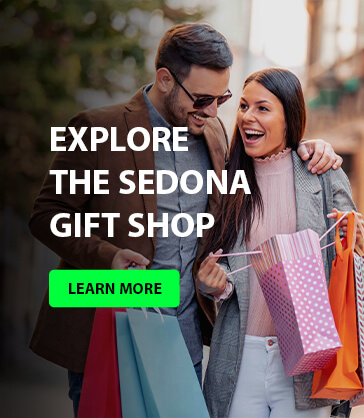 I also spoke with Layne Brandt and Gram Slimp-Holland of CREC (Coconino Rural Environment Corps). They demonstrated with their impressive 24 by 24 inch waterproof topographical map-table of the Verde Valley, what happens when thousands of visitors come and use the parks. Layne and Zack say trash and pet waste, if not properly disposed of, creates an increase in the E. Coli in Oak Creek. By pouring water over the map-table they can illustrate to visitors how rain and monsoons carry the trash and pet waste into our rivers. They set
up their educational table frequently in the park system in hopes of keeping our parks cleaner and safer. Meanwhile Gram had a special visit from a Praying Mantis.
Ranger L. Luedeker from Arizona Game and Fish Department was also a wellspring of knowledge on animals in the park systems. He described his vocation as a resolver of human and wildlife conflicts. Ranger Luedeker's eco-fair "booth/display table" was a cage large enough to capture a Cougar, Coyote, or Pronghorned Antelope.
Many of the activists from the CREC that were there for the day had other booths set up as well, yet, I was not able to visit all of them. Overall there was a vibrant energy at this event because the people of these organisations seem eager to fill our community with fresh energy and determination to problem-solve with us.
By Lori Abel of www.serpentbird.com.
An art and environmental online magazine.