Huge Land Grab Looming?
Men argue, nature acts. –Voltaire, 1764
By James Bishop, Jr.
 Sedona, AZ (September 30, 2011) – Hail the withering tomato plant vine. Let those who make those green tomato pickles gather green tomatoes in the uptown garden where the corn stands stripped and the beans are quivering in the wind, the death rattle in their pods. Time to put away the hoe; let frost have its way. Even the squash have given up. For the gardener and the garden, now is the time to rest and dream of spring. "Let's permit her to have her way," mused a poet. "She understands her business better than we do."
At this time of year one may be at once sad about the dying garden, the vanishing butterfly, yet feel joy that the crop was sweet-tasting, didn't come from Chile and the garden hasn't become an asphalted parking lot.
Not so safe are our nation's wild lands where nature has reigned, wildlife and rivers run as they have for eons. Now rumors fly about a plan to open 50 million acres of federal land, mostly wilderness—now locked up– to grazing, logging, and other "multiple uses." Former governor Bruce Babbitt tells a reporter that the legislative plan if implemented would be "nothing more than a giveaway of our great outdoors. radical…overreaching."
To more and more elected leaders, nature exists to be transformed and must be controlled no matter if that means disenchanting meadows, wetlands and streams and thereby turning open spaces into commodities thus robbing nature of her independence. Somehow, the cause of land and water conservation has become a "left-wing" issue. How short are the memories of the works of Teddy Roosevelt, Dick Nixon, numerous other moderate Republicans who erected land and water protections into legal superstructure, that are under attack today and overlooking the fact that people care about fresh air, clean water, healthy soils, birds and bees.
Yet the question looms! Do people really give a damn about saving nature? Well even though many find paddling the Verde or hiking through Red Rock State Park therapeutic, relaxing, even spiritual, studies reveal that fewer and fewer young people head into the outdoors, into nature. One found that "the American childhood has rapidly moved indoors, leading to epidemic levels of childhood obesity and inactivity." This trend caused writer Richard Louv to create the term "nature deficit disorder."
So here looms the fork in the road. To be sure, humans have always altered nature. Isn't it one of life's stinging paradoxes that humans often change the very world on which they depend? Remember the days of orange groves in the Salt River Valley stretching out as far as the eye could see! Could that be a preview into a world with millions of more people demanding resources? What is nature's future?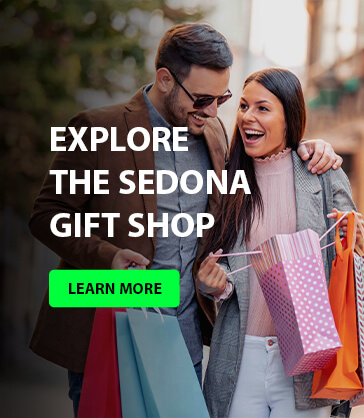 Whether we believe it or not, the global human enterprise is on a collision course with the biological and physical limits of the earth. Bringing that home is news that the prehistoric Verde River, source for three million Arizonans may soon run dry. Why? We are taking more from it that is being returned.
The rarely asked question is this: Do enough people care that wild nature survives? Or, do more and more of our leaders, such as our new congressman, regard nature as a resource to be transformed by man into something else? If people do care, do they want management, protection, conservation? All those assumptions and guidelines regarding policy which have been in place for decades are now threatened. Mr. Babbitt has a right to be concerned. If scientists are correct, then we are not just preparing to reduce nature in our experience, we are altering it beyond recognition and will be more and more denied access to the untamed.
In closing, the days of enviros v. developers have evolved as conundrums and seem to be multiplying. In Vermont, gashes are being cut in the mountains to support windmills. Down in Texas, people are up in arms about the Tar Sands Pipeline planned from Canada that will take oil, ripping up land along the way, but back out foreign oil and reduce cost of imports.
Hopefully leaders will emerge familiar with the words of Walt Whitman: "After you have exhausted what there is in business, politics, conviviality, and so on…what remains? Nature remains.
James Bishop Jr.
"If there were to be a universal sound depicting peace, I would surely vote for the purr". ~Barbara L. Diamond