By Red Rose Team Members
Sedona AZ (August 6, 2017) – Last month marked the 3-year anniversary for the grand opening of the Red Rose Thriftique located in the Bell Rock Plaza in the Village.  The unique, quality, one of a kind thrift store and artist boutique that benefits animal welfare through the non-profit 501c3 Red Rose Inspiration For Animals.
Red Rose helps pet owners spay and neuter animal companions for free, provides emergency medical services for homeless felines and canines and often assists pet owners on a fixed income to get their animal the veterinary care they desperately need.   In addition to a variety of other programs this group is one of the few organizations in the Verde Valley providing TNR (trap, neuter and return) of feral felines helping to trap, spay/neuter, vaccinate, and provide necessary medical treatment for them.  The focus of the organization is reducing the over pet population; preventing felines and canines from potentially being injured, abused or neglected.
The Red Rose Thriftique was created to help the non-profit organization generate revenue for the various programs and future rehab and healing center.     You can find new or gently used designer clothing, accessories, purses, jewelry, footwear, artist items, linens, kitchen items, pet supplies, greeting cards, books, homemade farm soaps, home décor, paintings, furniture, antiques and much more.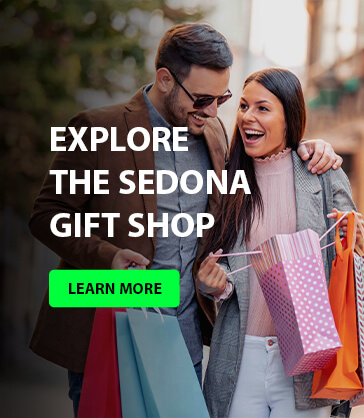 The vision for this unique thrift store and artist boutique styled setting originated from the art shows that Red Rose has been promoting since 2009 and the few rummage sales that display exclusively at the Olde Sedona Bar and Grill and Redrock Precision Motors in West Sedona.  Wanting to provide an upscale, quality, inexpensive, one of a kind shopping experience for visitors as well as locals; guilt free shopping for a cause in the Village of Oak Creek.
Special thanks to those who continue to volunteer, donate and shop with Red Rose along with our veterinary partners who continue to help us to make a difference.   For additional information contact www.redroseinspiration.org or email info@redroseinspiration.org or visit the Red Rose Thriftique, 41 Bell Rock Plaza, Village of Oak Creek