By Red Rose Team Members
Cottonwood AZ (August 22, 2015) – Red Rose Inspiration For Animals has just recently expanded – opening a second thrift store in Cottonwood call Red Rose Re-Tails Thrift.  As the community knows, Red Rose first started their charitable efforts for animals by promoting quality art shows in West Sedona and then opened its boutique-thrift in the VOC…called Thriftique…just a year ago in July at 41 Bell Rock Plaza.
The concept Re-Tails Thrift came from the support of the community through additional donations.  Red Rose Thriftique has limited space to display some items so these donations were originally shared with other rescue organizations and were being sold at the Rummages For Rescue.  The Rummages were exclusively promoted by Red Rose, twice a year, at the Olde Sedona Bar and Grill where the Red Rose Art and Craft Shows continue to take place.   These very specific art shows are how Red Rose was founded, as a nonprofit, with the intention of promoting "Community Organized Special Events For Animal Rescue" and helping support homeless animals throughout the Verde Valley.  Red Rose was founded with the mission to support rescue, beyond just their own organization, and to make a difference in rescue throughout the Verde Valley.
The Rummages For Rescue were very successful, the first event that was held yielded a little under $5,000 between all the  various animal rescue organizations that were invited to participate in this event, earning money for each of the groups by selling both used and new items.   There was just one challenge:  finding the additional storage to hold these items for Rummages.  The charity was graced with donated space for over a year, from a wonderful landlord in Sedona along with two different storage facilities in Camp Verde and Cottonwood.   They then made the decision to find a high-visibility location where they could open a 'pop-up' store…rather than try to sell everything in a day!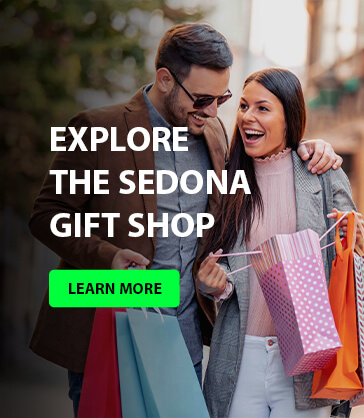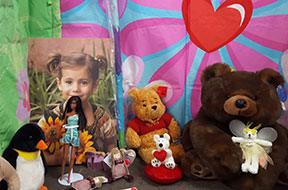 Red Rose has been fortunate to find just such a space and have been graced with 'donation in-kind' from the landlord…and just opened at 841 S. Main Street, Cottonwood (between Little Caesar's Pizza and O' Reilly's).
Red Rose has also been fortunate enough to have almost all of their clothing racks/shelving/mannequins donated from a major store that recently closed in the VOC.  Red Rose Re-Tails Thrift opened on August 8th to a warm reception and joyful support from people within the community who love the new concept of the store and are passionate about supporting animal rescue.
Come visit our 2 unique stores – designed to be different!  Thriftique is a more 'artistic boutique' focused on original art and high-end Thrift appealing to locals and visitors; while Re-Tails caters to locals as a clean, well-organized variety thrift with great prices.  All proceeds from both locations, and anything that Red Rose does, continue to support our 8 unique programs and ultimately the realization of a Rehab/Healing Center and a Sanctuary.
Stop in to learn more about this organization and volunteer opportunities or visit www.redroseinspiration.org or call 928-282-5278.   Red Rose Inspiration For Animals P.O Box 74, Sedona, AZ 86339