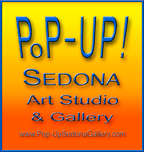 Sedona AZ (June 26, 2013) – Pop-Up! Sedona Gallery has announced that it will be moving into a larger space Center in order to accommodate its expansion and the addition of new artists.  The new location is just across the courtyard from the current location in Hillside Sedona Center.
The gallery's tradition of great food, fine-art, and lively conversation on First Friday will continue at its current location for the July reception on Friday, July 5, 2013 from 5:00 to 8:00 PM.   Many of the participating artists will be on hand to help friends and the public bid a fond farewell to the old space.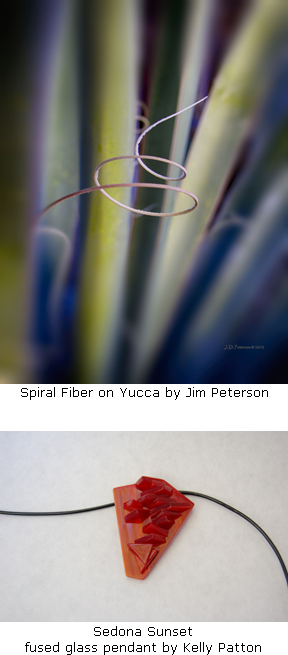 "We're really excited about our new location, even though it's only a stone's throw from the old one," noted gallery Director Jim Peterson.  "We'll be able to show an even wider variety of art than we're already known for, and we'll be able to represent more artists than ever before."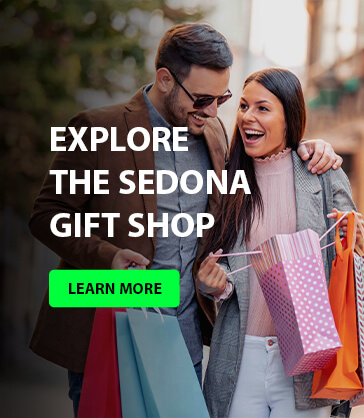 The gallery will remain open through July 10 in the current space, and then will be closed for a week while the move is in progress.  To celebrate the new location, a grand opening event will be scheduled in September.
Pop-Up! is an artist-operated venue which recently celebrated its third anniversary and which represents local artists exclusively.  The gallery provides a unique opportunity for art enthusiasts to meet the artists and learn about their art.  Tourists and locals alike flock to Hillside for the venue's monthly First Friday celebrations.
In addition to showcasing the work of local painters, sculptors, jewelers, photographers, potters, gourd and glass artists, Pop Up Gallery is committed to giving back to the community.  Thus, a portion of every sale helps to support Camp Soaring Eagle or other local charities.
Pop-Up! Sedona Gallery is located on the upper courtyard of Hillside Sedona Center, 671 State Route 179 (about ½ mile south of the "Y" in Sedona).  The Gallery is open seven days a week from 10:00 AM until 6:00 PM, but will close for a week after July 10 for its move.  For more information, call (928) 282-8143 or visit www.pop-upsedonagallery.com .