Sedona Film Festival presents one-day-only special event at Mary D. Fisher Theatre
Sedona AZ (October 19, 2016) – Just in time for Halloween: "The Rocky Horror Picture Show" — the outrageous cultural phenomenon that has been a hit with movie lovers for nearly four decades — returns to the big screen in Sedona on Friday, Oct. 21. The Sedona International Film Festival is proud to present the return one-night-only engagement at 7 p.m. at the festival's Mary D. Fisher Theatre.
Feel free to dress in costume — if you wish — and come dance, sing along and do the time warp with other Rocky Horror fans! Relive Richard O'Brien's sinfully twisted salute to horror, sci-fi, B-movies and rock music — a "sensual daydream to treasure forever" — starring Tim Curry (in his classic gender-bending performance), Barry Bostwick and Academy Award-winner Susan Sarandon.
This classic, cultural institution — and a world-wide phenomenon since 1975 — concerns the misadventures of Brad Majors (Barry Bostwick) and Janet Weiss (Susan Sarandon) inside a strange mansion that they come across on a rainy night. After the wholesome pair profess their love through an opening song, their car breaks down in the woods, and they seek refuge in a towering castle nearby.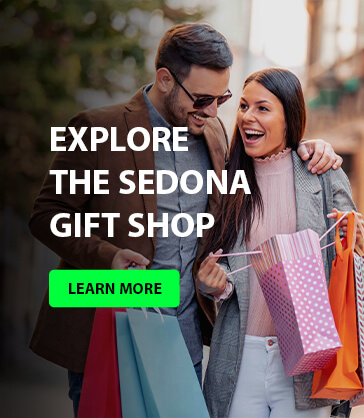 Greeting them at the door is a ghoulish butler named Riff Raff (Richard O'Brien), who introduces them to a bacchanalian collection of partygoers dressed in outfits from some sort of interplanetary thrift shop. The host of this gathering is a transvestite clad in lingerie, Dr. Frank N. Furter (Tim Curry), a mad scientist who claims to be from another planet.
With assistants Columbia (Nell Campbell) and Magenta (Patricia Quinn) looking on, Frank unveils his latest creation: a figure wrapped in gauze and submerged in a tank full of liquid. With the addition of colored dyes and some assistance from the weather, Frank brings to life a blonde young beefcake wearing nothing but skimpy shorts, who launches into song in his first minute of life.
Just when Brad and Janet think things couldn't get any stranger, a biker (Meat Loaf) bursts onto the scene to reclaim Columbia, his ex-girlfriend. When Frank kills the biker, it's clear that Brad and Janet will be guests for the night, and that they may be next on Frank's list — whether for murder or carnal delights is uncertain.
"The Rocky Horror Picture Show" will be shown at the Mary D. Fisher Theatre on Friday, Oct. 21 at 7 p.m. Guests may dress in costume, if they wish. Tickets are $12, or $9 for Film Festival members. For tickets and more information, please call 928-282-1177. Both the theatre and film festival office are located at 2030 W. Hwy. 89A, in West Sedona. For more information, visit: www.SedonaFilmFestival.org.