By [Concerned Sedona Resident]

(April 20, 2015)
This is the fourth of five articles examining the selling of Sedona with public tax dollars provided to the Sedona Chamber of Commerce.  Last week's focus examined issues surrounding discrimination and management of the Chamber's visitor center.  This week will look at legal questions arising from the city's contracting with a non-profit organization for tourism promotional activities. 
Part 1 • Part 2 • Part 3 • Part 4 • Part 5 • Epilogue
Part 4
The Sedona Chamber of Commerce and Tourism Bureau is a 501 (c) (6) tax exempt organization under IRS rules.  These types of groups are membership organizations characteristically sustained by dues.  This means the Chamber does not pay taxes on dues and fees income and that the organization should be substantially membership supported.  IRS rules also describe these kinds of organizations as having a "membership character," as opposed to one that has a substantial focus on providing various kinds of services to individuals.  Donations made to 501 (c) (6) organizations are not tax deductible by the donor. 
Most people are more familiar with 501 (c) (3) tax exempt organizations where donations are deductible by the donor.  Local institutions like the Sedona Public Library, Sedona Humane Society and Sedona Community Center all have a 501 (c) (3) IRS classification and financial supporters can deduct contributions made to them.  The IRS rules governing both types of organizations are different even though both are considered "tax exempt."
IRS rules for 501 (c) (6) organizations govern exemption of groups like business leagues, real estate boards, boards of trade and professional football leagues. The Chamber is considered a form of business league.  To qualify for and maintain a tax exemption under 501 (c) (6) status, an organization must meet, among others, the following two requirements:
Its purpose must not be to engage in a regular business of a kind   ordinarily carried on for profit…
Its activities must be directed to improvement of business conditions of     one or more lines of business…as distinguished from the performance of particular services for individual persons.
The Sedona Chamber of Commerce is in violation of both requirements.  These requirements are related and it is often the case that when one is being violated, there is high likelihood the other is as well.  That is the situation in Sedona.  The City of Sedona, as a contracting partner, might also be considered an accomplice or co-conspirator.  The violations are of IRS tax rules and probably do not constitute criminal activity.  Only if it were established that there was collusion between the City and the Chamber to knowingly violate the rules to favor specific businesses or individuals might these violations rise to that level.
In regard to the first requirement above, a key IRS ruling states:
"In determining whether an organization is engaging in activities of a kind ordinarily carried on for profit, it is the nature of the business activities that brings them within the category of business activities prohibited by IRC 501 (c) (6). Rev. Rul. 81-174, 1981-1  C.B. 335; Rev. Rul. 81-175, 1981-1  C.B. 337.
In both cases referenced above, the revenue ruling notes that the organization in question had not earned a profit and was organized and operated so that it would not earn a profit.  However, as both rulings state, "It is the nature of the activity that determines whether it is a business ordinarily carried on for profit."
The Chamber's contract with the City to perform destination marketing services clearly constitutes the Chamber engaging in activity normally carried on for profit by numerous advertising and marketing firms.  This IRS prohibition exists to ensure that organizations exempt from paying taxes do not diminish the tax revenue stream by performing services normally done by for-profit, tax-paying businesses.  
There have been frequent ongoing discussions in City Council meetings and among city staff about the option of using private advertising and marketing firms for promoting Sedona tourism.  This is clear acknowledgment that city leaders are also well aware that marketing and advertising services are readily available from a number of for-profit businesses.
Regardless of whether the Chamber is making a "profit" via the city contract or not, the "nature of the business activity" is one "ordinarily carried on for profit."  The rulings allow no distinction about whether a for-profit or non-profit organization is believed to be more or less capable.  It is an issue of whether the activity is ordinarily done for profit. 
The City Council and city staff have also generally agreed that the city will open up tourism-promotion competition to outside for-profit marketing and advertising firms when the current three year contract with the Chamber expires.  This further verifies that all parties are aware that qualified for-profit businesses are available to the city and confirms the Chamber is in violation of its IRS non-profit status in this regard.
An organization engaging in business pursuits under IRC 501(c)(6) is not exempt when it can be determined that such actions constitute its primary activity.  Wording of the city contract, the percentage of Chamber budget the contract provides and the levels of effort allocated to marketing Sedona all confirm tourism promotion for the City of Sedona is a primary Chamber activity.  For example, in the Chamber's 2015 budget, funding by the city for tourism promotion makes up nearly two-thirds of total revenues.  Contract wording specifies that the Chamber "will initiate, implement, and administer a comprehensive sales and marketing program," acknowledging this activity as primary to Chamber operations.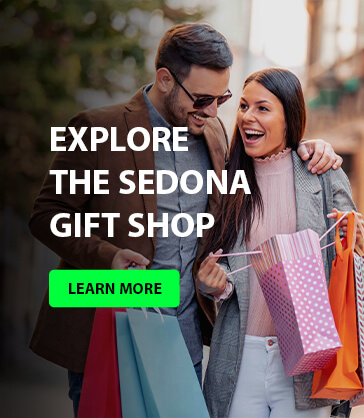 The Chamber is also violating their tax exempt status by performing a number of "particular services for individual persons" as prohibited by the second requirement listed above.  "Individual persons" are defined by the IRS to include legal entities such as trusts and corporations.  IRS rules cover both members of the organization in question and individuals and entities who are not members.  The City of Sedona is a municipal corporation and fully meets the IRS definition of "person."  It is not a member of the Chamber. 
Advertising of individual businesses in Chamber publications, requirements of the contract with the City of Sedona, a discriminatory treatment of non Chamber members and making referrals of individual Chamber-member businesses at the uptown visitor center all constitute "providing particular services" for individuals.   501 (c)(6) organizations are required to limit their activities to "promoting a line of business" as opposed to providing such particular services. 
The Chamber is performing particular services for individuals through its publications, most of which carry advertising for specific businesses.  Ads for members or listings that carry the names of members constitute the performance of particular services for those members.  In a classic example, printing of some 250,000 "Experience Sedona" guides with city tax money is a primary activity of Chamber publishing efforts.  Each guide contains names and specific ads of hundreds of Chamber member businesses, many of which are repeated in multiple categories.  This is a direct parallel to two tax rulings cited below where the publications and advertisements were found to be in violation of the organization's tax exempt status.
In one court case, IRC 501(c)(6) exemption was denied to an association that published catalogues that listed only products manufactured by the members. Automotive Electric Association v. Commissioner, 168 F.2d 366  (6th Cir. 1948).
In another case, an association of merchants in a particular shopping center whose advertising material contained the names of the individual merchants does not qualify for exemption under IRC 501(c)(6). Rev. Rul. 64-315, 1964-2 C.B. 147.
The title of the City contract: "DESTINATION MARKETING & VISITOR SERVICES AGREEMENT" emphasized that the Chamber is providing services to the city.  Wording in the contract under "Scope of Work" includes a long list of specific services being provided.  Contract section 11.1 states that both parties agree the Chamber "provides specialized services."  There is little doubt the Chamber is providing particular services to the City of Sedona in violation of its non-profit status. 
Finally, making referrals of individual Chamber-member businesses at the uptown visitor center also constitutes providing "particular services for individual persons," in violation of a non-profit status.  Performing these promotional services for member businesses is the primary activity of that center.  Refusing to provide similar services for non Chamber members, even when the facility's operations are equally paid for by those non-member businesses, further demonstrates that the center is primarily for providing services for select individuals rather than promoting a "line of business." 
An important question in all of this is, "How did it happen?"  The answer is actually simple: through a gradual expansion of the Chamber activities and the City's involvement in them.  It all just grew over time.  Providing particular services to individual businesses at the visitor center likely crossed the line as soon as it opened. Providing services for "individual persons" grew gradually as the city, the Chamber and public tax funding grew.  In that evolutionary process, no one thought to check if it was legal or not. 
A key issue is whether these services have become the Chamber's primary activities.  No specific documents spelled out what these services were prior to 2012.  That is when the city put it's new service contract process in place requiring an application form, a contract listing what was to be done with city funds and requiring a follow-up report on where the money was spent.  If not before, the line of violation was certainly crossed by that point.  The new Chamber/City contract, which expands the kinds of specific services to be provided and doubles funding, further documents Chamber tourism promotion for the city as a primary activity. 
The next questions regarding this situation are, "Why has the IRS not acted on the violation of their rules?" and, "What should the city do about it?"  The IRS simply lacks the resources to enforce many of its rules.  It has recently suffered another major budget cut by Congress and has few enforcement staff to go looking for these kinds of violations.  As with other tax violations, citizens can help by filing a whistleblower report to alert the IRS to issues the Service lacks the staffing to find on its own.  That report form can be found on the IRS web site as Form 211.  
The city staff and City Council could correct the situation also by immediately pursuing am RFP process seeking a different city marketing arrangement.  Each Council member swore an oath to uphold the laws and constitution when they took office.  Once aware of these violations, they have an obligation to act.  However, most Council members have also been recipients of significant campaign funding from Chamber leaders and the City likewise has a long history of close relationship to the Chamber.  How and if they address these conflicts of interest and oath should be closely watched by every resident who cares about following the rules and our city's future.
Next week:  The final part 5.  Some remaining questions and when is enough enough?
(Over) Selling Sedona: Decision Points
How Do They Measure Up? Part 1 • Part 2
The Fallacy of Transit
Simple Solutions
Selling Sedona – One Year Later: Part 1 • Part 2 • Part 3
Selling Sedona, 2015: Part 1 • Part 2 • Part 3 • Part 4 • Part 5 • Epilogue