Prescott AZ (December 23, 2012) – Northern Arizona SCORE, a chapter of the nationwide organization that provides education and growth to thousands of small businesses and non-profits, today announced its lineup of business-building workshops and seminars for the first six months of 2013. Events are scheduled for Flagstaff, Prescott and the Verde Valley and will provide education on a wide range of topics from starting and growing a business, marketing, accounting and other related business topics.
The main office for the Northern Arizona Chapter is located in Prescott and serves Prescott, Prescott Valley, Chino Valley, Cottonwood, Flagstaff, Sedona, Lake Havasu, Bull Head City and Kingman and all other surrounding communities. The regional SCORE chapter currently has over 40 active volunteers providing free business counseling to hundreds of business clients each year. In 2012 business education through SCORE workshops and online media in northern Arizona were attended by 6,673 people.
Workshops and Seminars are presented by experts in their respective fields. All Northern Arizona SCORE's Counselors are experienced in one or more phases of business or non-profit management. Many have owned and successfully managed their own small businesses, some have marketing and sales backgrounds, others are experienced business planners or computer experts, and still others are former educators at the college level. Our counselors often provide team counseling to combine areas of expertise for clients. And – no matter what the individual background, all SCORE counselors have one thing in common, the desire to help small businesses and non-profits succeed!
The 2013 business workshops have been redesigned beyond the basics of starting a new business to include an emphasis on such current topics as social media marketing, Internet presence, business financing and funding, accounting software, graphic design, and the importance of consistent branding.
The upcoming winter/spring 2013 education workshop schedule follows: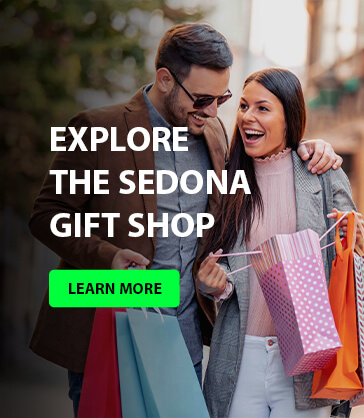 Flagstaff: Events held at the Flagstaff Chamber of Commerce, 101 W. Rte 66 from 9am ­ 12pm
January 16 – Basics of Graphic Design/ Not official yet
February 13 ­ Merchant Services Providers: Point of Sale/ Not offficial yet
March 13 ­ Corporate Culture/Not official yet
April 13 – Bankable Business Plans
May 11 ­ Show Me the Money (creative business financing)
June (TBD) ­ PR & The Media
Prescott: Events held at the Adult Center of Prescott, 1280 E. Rosser Street from 9am ­ 12pm
January 9 ­ Business Plan Workshop Series (5-Consecutive Wednesdaays from 6-8:30 PM)
March 23 ­ Introduction to Social Media
April 10 ­ Business Plan Workshop Series (5 Consecutive Wednesdayss from 6-8:30 PM)
April 13 ­ Logos & Branding
May 18 ­ Show Me the Money (Creative Business Financing)
Cottonwood: Events held at the Business Assistance Center
February 2 ­ Business Plan Workshop Series (4 Consecutive Saturdays from 9-12)
April 27 – Quickbooks
June 8 ­ Introduction to Social Media
SCORE provides free business counseling and conducts these low-cost business workshops and seminars as a service to the communities of northern Arizona. For additional information and to sign up for these and other future workshops visit us online at http://northernarizona.score.org. Call the SCORE office at 928-778-7438 between 10am & Noon, Monday thru Friday. Additional Workshops and Seminars will be posted online as they are scheduled.
Northern Arizona SCORE encourages entrepreneurs to start your business year off right. Take advantage of free business counseling by visiting SCORE, either in person or through the Web site, http://northernarizona.score.org and explore how SCORE can help you and your business grow and flourish.