Sedona AZ (May 15, 2015) – The Sedona-Verde Valley Chapter of the National Association of Women Business Owners announced the recipients of its 2015 Entrepreneurial Excellence Awards today with six Verde Valley women named from a field of 19 nominated by the community.
Wendy Lippman, Resident Partner and General Manger of Tlaquepaque Arts & Crafts Village received the coveted Visionary Award for her years of contributions to the business and non-profit communities of Sedona. Lippman was nominated by the Sedona Chamber of Commerce.
The Trailblazer Award was given to Debra Beck of Empowered Teens and Parents, for her work as a mentor, presenter and expert on the issues facing teens and parents. She was nominated by Laura Schappert of Sedona Virtual Assistant.
Jan Tanis, founder of the Bwindi Community Program in Uganda, received the Humanitarian Award. She was recognized for the organization's impact in educating children and championing a project to provide a vision of a life beyond their village. She was nominated by Janice Dahl of Great Story!.
Michelle Lloyd of Sedona Paint Center, nominated by Sian James of SD James Property, received the Customer Service Award for her strong personal customer service and outreach into the community to help others.
The Community Service Award was given to Patricia Wheat of About Face for her work as a role model and teacher in the community, as well as her work to help improve the lives of teens in the community by providing free services to minimize acne. Wheat was nominated by Jan Mowery of Specialty Pacific Business Insurance Services, Inc.
The founder of The Giving Angels, Brenda Cosse, was the recipient of the Non-Profit Award, recognizing her work in serving the senior community by providing gift bags at the holidays to those that live alone and are under the poverty line.  Cosse was nominated by Janice Dahl of Great Story!.
Rosemary Anderson of Body Dialog received the Mary Schnack Spirit of NAWBO Sisterhood Award, given annually by the members of the organization to one member based on volunteering initiative, pursuit of knowledge and growth, and her collaborative sisterhood approach.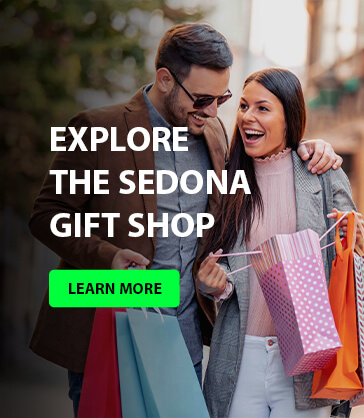 The organization also awarded its first-ever $500 NAWBO Non-Profit Grant to The Sedona Women's Helen Wolfe Scholarship, in support of the scholarships for women wishing to further themselves in order to return to the workplace.
Sophia Angeles Harness of Sedona's Red Rock High School received NAWBO's Scholarship of $1500, after competing with nine students from all three Verde Valley high schools.
All nominees for the Entrepreneurial Excellence Awards were celebrated and honored with Shining Stars during the event:
Trailblazer:               
Linda Rose Robson, Co-Owner, Son Silver West Galleries
Debra Stangl, Founder & President, Sedona Soul Adventures            
Customer Service:
Helena Bacellar, Licensed Massage Therapist, Redrock Hands of Healing
Kim Hollenback, Owner/Operator, Solid Rock Fitness                                                           
Monika Leuenberger, Owner, Avenues of the World Travel
Maryann Livingstone, Owner, Lasting Beauty
Tamara Middleton, Owner, Curves of Sedona                        
Laura Schappert, Owner, Sedona Virtual Assistant
Non-Profit:
Amy Aossey, Executive Director, Yavapai Food Council                  
Fran Freedman, Founder/President, Morning Starr Animal Sanctuary
Penny Genter, President, Journey of Enlightenment Foundation                    
Shelley Williams, Professional Women's Group
Community Involvement:      
Jeanette Helgerson, Owner/Operator, Curves of Camp Verde
The mission of the Sedona – Verde Valley Chapter of NAWBO is to promote the excellence of their members, thereby strengthening their businesses and the vitality of the Northern Arizona economy; connect independent, vibrant business owners locally, regionally, nationally and globally; stimulate their members' business potential through education, training and mentoring.