CH'ÍHOOTSOOÍ, DINÉTAH (Window Rock, Navajo Nation) (April 1, 2021) – Last March, Navajo business owner Vanessa Tullie had just completed construction of a new office space when she responded to a call to join the Navajo & Hopi Families COVID-19 Relief Fund efforts. 
Based in Phoenix, Ariz., Tullie owns and operates a home care agency, appropriately named Ahehee' Shidine'e Homecare LLC., which loosely translates to mean, "Thank you, my people," in her native Diné bizaad. 
For Tullie, this spirit of gratitude has guided her involvement as the lead New Mexico coordinator for the Relief Fund. 
From the onset of the pandemic, Tullie had been monitoring the virus and sensed there would be a phenomenon of 'panic' shopping.
"I had been keeping my eyes on the news and preparing for the virus to hit the U.S.," she said. "I was really worried about the pandemic. I saw on the internet that people were isolating and locking themselves in their homes. Immobilization was happening fast."
Tullie anticipated the spread of COVID-19 across the U.S. and the Navajo Nation. She began purchasing gloves, face masks, disinfectants, coffee and other basic necessities to deliver to her homecare patients and advised them all to stay home and stay safe.
Across the nation, supply shelves were empty and barren as people flooded the market to stockpile goods. This included the inadequately few markets serving the Navajo and Hopi nations.
"That's when I realized just how serious the shortages would be," she said.
At this same time, Tullie responded to a call for shoppers led by former Navajo Nation attorney general Ethel Branch, who was organizing the initial Navajo & Hopi Families COVID-19 Relief Fund GoFundMe campaign to support distributions of food and supplies to Navajo and Hopi elders, immunocompromised, and families with children. 
"I spoke to Ethel the first day of fundraising and she had already raised $5000 in the first few hours," Tullie said. "I came aboard and she told me to clear the shelves and purchase what I could because we didn't know when the stores would restock.'" 
Because of her location, Tullie was the primary Phoenix shopper for the Relief Fund which inadvertently transformed her entire dining room and family room into a warehouse for supplies. 
Only days into the fundraising campaign, the Relief Fund's leadership and volunteer staff needed a solution to processing bulk orders. Tullie stepped up to assist and leveraged Ahehee' Shidine'e Homecare LLC to set up a business account for the relief effort with a major food distributor .
"I have a work ethic to do more because I always feel that there's more to do," Tullie said. "Getting a lot of supplies for a large order was hard but I was able to use my company to arrange distribution of supplies from Shamrock. Being resourceful, everything worked out and was resolved."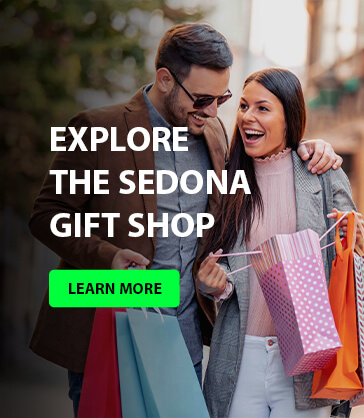 Tullie has led online training for distribution volunteers on sanitation protocols from her business' office. She's donated the use of her office's toll free number for people across the Navajo and Hopi nations to request kinship care packages for themselves and other vulnerable families. She's assisted her office staff in sewing and donating more than 1,000 masks.
It's this type of problem solving and efficiency that has propelled the Relief Fund forward to raise over $18 million and serve over 400,000 Navajo and Hopi people. 
"It's so rewarding to know that we've been able to help over 400,000 people with our Kinship Care Package and PPE Kit distributions," she said. "I greatly appreciate the kind donations of everyone who has contributed to the Navajo & Hopi Families COVID-19 Relief Fund GoFundMe campaign. Your generosity has been a driving force for all our work."
As with many people, the pandemic hit home when Tullie lost one of her uncles and her paternal grandmother (her nalí) to the virus. With pandemic restrictions in place, she wasn't able to be by her grandmother's side before she passed. 
"I wasn't able to visit my nalí in her last moments. I couldn't be there for her in the way I wanted to be. I would have wanted to help manage her care," she said. "They didn't allow any contact. That hurt a lot. Working with the Relief Fund has allowed me to channel the energy I would have placed into helping my nalí into helping all our elders so they could isolate at home with the food, water, and PPE they needed without having to risk exposure to COVID."
Situations like these reinforce Tullie's mission to provide exemplary service to all her home care clients throughout the Navajo Nation and the Gila River Indian Community. Throughout her time with the Relief Fund, she's successfully kept her business in operation and retained a full staff, though she has lost a few employees and patients to COVID-19.
"I've had to juggle responsibilities but my biggest task prior to the pandemic was supervising home visits. Now, I'm focused on ensuring that my employees are following health safety procedures and currently working on the roll out of the new electronic visit verification system," she said. 
Because of pandemic restrictions, Tullie's home visitations now take place over the phone or via the internet. Much of her contact is maintained through her patients' case managers and she said she relies on their status updates.
Tullie's efforts for delivery and follow-through can be likened to the inherent responsibility she feels in taking care of her family and elders. 
"I am blessed to be able to work and help at this capacity. I wouldn't be able to carry on this work without the people. So all my gratitude is directed to them," Tullie said. "I would like to see the nonprofit remain a staple in crisis assistance but I hope that in some way, we are able to strengthen the Navajo nation to become pandemic-proof. We recently exhausted our food distribution budget, but the need remains great. In pre-COVID times, 76.7 percent of Navajo families experienced some form of food insecurity. The loss of jobs during COVID has exacerbated this situation and we need a buffer as families transition back to working. We are looking to our incredible donors to step up once again so that we can continue to serve our severely impacted Navajo and Hopi communities."
In addition to being the lead New Mexico coordinator, Tullie serves as the board treasurer of the Utah based-nonprofit organization, Yee Ha'ólníi Doo, which does business as the Navajo & Hopi Families COVID-19 Relief Fund. Yee Ha'ólníi Doo translates into "May our people have fortitude in times of difficulty."
To inquire about home care, contact Ahehee' Shidine'e Homecare LLC at (602) 644-1707 or ahehee.hc@gmail.com.  You can also visit their website at www.ahehee.org. 
Please visit http://navajohopisolidarity.org to learn more about the Navajo & Hopi Families COVID-19 Relief Fund and to place a donation towards their COVID relief efforts.