Mary D. Fisher Theatre is the home for the opera simulcast and encore events
Sedona AZ (September 29, 2016) – The Mary D. Fisher Theatre is honored to continue to be the home for the Met Live Opera programs for the 2016-2017 season, presented by the Sedona International Film Festival. The season will officially kick off with Richard Wagner's "Tristan und Isolde" on Saturday, Oct. 8. There will be two shows that day: 9 a.m. (live simulcast) and 4 p.m. (encore).
Plan to come early as Ginny and Russell Fox will lead a pre-opera talk one hour before each production (8 a.m. for the morning show and 3 p.m. for the encore).
"Tristan und Isolde" opens the Met's Live in HD season in a new production by Mariusz Treliński (the director responsible for the 2014–15 double bill of "Iolanta" and "Bluebeard's Castle"), and will be well served by a cast of outstanding Wagnerians: Nina Stemme as Isolde, Stuart Skelton as Tristan, Ekaterina Gubanova as Brangäne, and René Pape as King Marke, with Sir Simon Rattle conducting, in one of his rare appearances at the Met.
Wagner's breathtaking meditation on love and death holds a unique place in the opera world. Its music has astounded, infuriated, and inspired audiences since it was first heard, and the title roles are acknowledged as among the most extraordinarily demanding in opera. The vocal challenges, the sumptuous symphonic scale of the orchestral writing, and the mystical nature of the story, with its opportunities for creative visual design, make this awe-inspiring work a phenomenon of the repertory.
Act I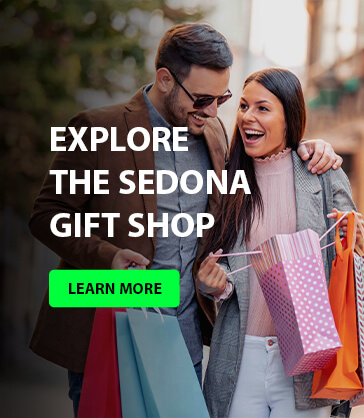 Isolde, an Irish princess, is being taken to Cornwall aboard the ship of Tristan, whose uncle, King Marke, plans to marry her. She becomes enraged by a sailor's song about an Irish girl, and her maid, Brangäne, tries to calm her. Isolde interrogates Tristan, but he replies evasively. His companion Kurwenal loudly ridicules the Irish women and sings a mocking verse about Morold, Isolde's fiancé, who was killed by Tristan when he came to Cornwall to exact tribute for Ireland. Isolde, barely able to control her anger, tells Brangäne how the wounded Tristan came to her in disguise after his fight with Morold so that he could be healed by Isolde's knowledge of herbs and magic, which she learned from her mother. Isolde explains to Brangäne that she recognized Tristan, but her determination to take revenge for Morold's death dissolved when he pleadingly looked her in the eyes. She now bitterly regrets her reluctance to kill him and wishes death for him and herself. Brangäne reminds her that to marry a king is no dishonor and that Tristan is simply performing his duty. Isolde maintains that his behavior shows his lack of love for her, and asks Brangäne to prepare her mother's death potion. Kurwenal tells the women to prepare to leave the ship, as shouts from the deck announce the sighting of land. Isolde insists that she will not accompany Tristan until he apologizes for his offenses. He appears and greets her with cool courtesy. When she tells him she wants satisfaction for Morold's death, Tristan offers her his sword, but she will not kill him. Instead, Isolde suggests that she and Tristan make peace with a drink of friendship. He understands that she means to poison them both, but still drinks, and she does the same. Expecting death, they exchange a long look of love, then fall into each other's arms. Brangäne admits that she has in fact mixed a love potion, as sailors' voices announce the ship's arrival in Cornwall.
Act II
In the garden of Marke's castle, Isolde waits impatiently for a rendezvous with Tristan, while distant horns signal the king's departure on a hunting party. Isolde believes that the party is far off, but Brangäne warns her about spies, particularly Melot, a jealous knight whom she has noticed watching Tristan. Isolde replies that Melot is Tristan's friend. She sends Brangäne off to stand watch and puts out the warning torch. When Tristan appears, she welcomes him passionately. They praise the darkness that shuts out the light of conventionality and false appearances and agree that they feel secure in the night's embrace. Brangäne's distant voice warns that it will be daylight soon, but the lovers are oblivious to any danger and compare the night to death, which will ultimately unite them. Kurwenal rushes in with a warning: the king and his followers have returned, led by Melot, who denounces the lovers. Moved and disturbed, Marke declares that it was Tristan himself who urged him to marry and choose the bride. He does not understand how someone so dear to him could dishonor him in such a way. Tristan cannot answer. He asks Isolde if she will follow him into the realm of death. When she accepts, Melot attacks Tristan, who falls wounded into Kurwenal's arms.
Act III
Back at his castle, the mortally ill Tristan is tended by Kurwenal. A shepherd inquires about his master, and Kurwenal explains that only Isolde, with her magic arts, could save him. The shepherd agrees to play a cheerful tune on his pipe as soon as he sees a ship approaching. Hallucinating, Tristan imagines the realm of night where he will return with Isolde. He thanks Kurwenal for his devotion, then envisions Isolde's ship approaching, but the shepherd's mournful tune signals that the sea is still empty. Tristan recalls the melody, which he heard as a child. It reminds him of the duel with Morold, and he wishes Isolde's medicine had killed him then instead of making him suffer now. The shepherd's tune finally turns cheerful. Tristan gets up from his sickbed in growing agitation and tears off his bandages, letting his wounds bleed. Isolde rushes in, and he falls, dying, in her arms. When the shepherd announces the arrival of another ship, Kurwenal assumes it carries Marke and Melot, and barricades the gate. Brangäne's voice is heard from outside, trying to calm Kurwenal, but he will not listen and stabs Melot before he is killed himself by the king's soldiers. Marke is overwhelmed with grief at the sight of the dead Tristan, while Brangäne explains to Isolde that the king has come to pardon the lovers. Isolde, transfigured, does not hear her, and with a vision of Tristan beckoning her to the world beyond, she sinks dying upon his body.
The Met Live Opera's "Tristan und Isolde" will be shown at the Mary D. Fisher Theatre on Saturday, Oct. 8 at 9 a.m. (live simulcast) and 4 p.m. (encore). The pre-opera talks will take place one hour before each show. Tickets are $20 general admission, $18 for Film Festival members, and $15 for students. Season tickets for the entire 11th Anniversary season of the Met Live Operas are also available. Tickets are available in advance at the Sedona International Film Festival office or by calling 928-282-1177. Both the theatre and film festival office are located at 2030 W. Hwy. 89A, in West Sedona. For more information, visit: www.SedonaFilmFestival.org.