By Melanie Lee
Author, "A Year In Sedona~Meeting The Muse At Wisdom's Edge"
(July 2, 2018)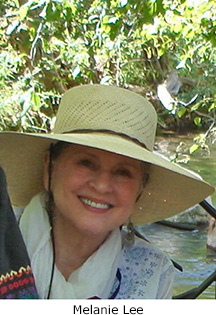 Everything on the earth bristled,
the bramble pricked and the green thread
nibbled away, the petal fell, falling
until the only flower was the falling itself.
Water is another matter, has no direction but its own bright grace,
runs through all imaginable colors,
takes limpid lessons from stone and in those functionings plays out
the unrealized ambitions of the foam.
— Pablo Neruda, Water
Arriving in the high desert of Sedona's Red Rock Country some five years ago, fresh out of the depths of Valley of the Sun, I found a new way to meet my inner traveler. Journeys and excursions, short and long, close and distant, became a weekly ritual in which I conversed with my long lost Writing Muse. When my husband Louis and I had committed to living our second half of life as creative expatriates  in Sedona, I felt I could now return to writing after a long hiatus of feeling stifled, constrained and bereft of creative opportunity.
I started off by pondering a timeless question: Is it true that all serious writers write in order to make sense of things? Yes, I decided, this was why I had always been a writer. It gave me a way of being in the world, it provided identity, presence and grounding as I went about my days observing, noting, unraveling, investigating, enjoying, marveling, and finally feeling in new and wonderful ways, the pleasure of being a guest on earth. What I needed now was to find a way to honor again, the small still voice inside, a way to free me to speak my truth again, be it soft and sweet, or passionate and bold.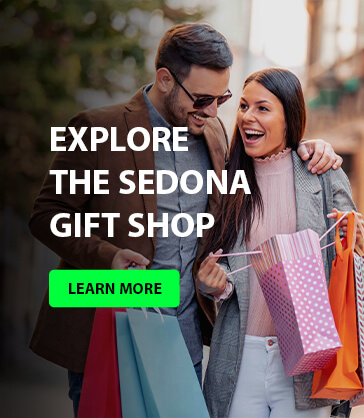 One hot summer day I took off early for what I call a 'ceremonial  hike', a trek to a meditative spot in West Sedona to sit and consult the Muse. I asked to be shown a direction for an upcoming creative non-fiction piece I was working on. The answer? "Water."  "Water?"  I asked. "Here?" "Why, yes," smiled the Muse, as if to say, "See what you can do with that one!" I admit it took some courage to listen to this, because I thought it might turn out to be both a joy and a burden to try to tap into creative ways of engaging with life, something I'd almost given up on after a wretchedly long and dry creative spell. Besides, this is high desert, where's the water? But sitting in the presence of a safe and comforting bowl of warm red rocks, I came to appreciate that when the Muse speaks it is wisdom to believe the heart.
[soliloquy id="44720"]
So off I went in search of liquid inspiration, tracking down watery places near and far. Here at home I haunted  a gurgling Oak Creek, paid homage to the sprinkly old fountains down at Tlaquepaque and swam long, leisurely laps in the sparkling Olympic pool lanes at the Hilton Hotel in the Village of Oak Creek. Venturing further afield, I visited a foggy rainforest in Costa Rica, flew to Hawaii to watch the wildness of the waves on Oahu's North shore, and ended up on a road trip with Louis to California's coast where I gazed lovingly at the Pacific Ocean. Back home, duly inspired to honor my water journey, I created a colorful little rock pond in my backyard garden.
Water, of course, is the essential ingredient of every life form on earth, covering a huge percentage of the earth's surface and it accounts for seventy percent of the human body. Poets call this mesmerizing, beautiful element a symbol of the feminine or lunar side of life, the side that contains inner wisdom and healing. This reflective and luminescent substance has often been used as a means of divination, superb conductor of electricity that it is and Gift From the Sea author Anne Morrow Lindbergh found her genius as a writer and power as a woman through communing with nature, conversing with the elements and surrendering to the sea. As she listened to water and conversed with shells, which spoke to her in a mysterious language of surrender , she received her deliverance from a big blue basin of salt water off the coast of Florida on Sanibel Island. Shells whispering their secrets and spilling their stories?  But of course. Did the messsages emanating from those shells come from the subconscious, the spirits or some other source entirely? Who knows. But one thing I do know, Lindbergh's strong, clear voice is a testament to the power of the creative elixir, water. In my travels since the day I heard the Muse's answer "Water",  I've understood that writers and other creative souls are always seeking  the still small voice within, the Muse and sometimes a little ritual is all we need to get started.  
Here's a thought, courtesy of the Muse: Go sit by Oak Creek, or if you can't get there, summon up a little patch of water, even if it's only a tiny homemade pond of salt water poured into a special container, maybe your best crystal bowl or beautiful ceramic dish crafted by a favorite artist. Make an altar and surround the container with a few shells or found objects from nature. Surrender to the moment as you await your Muse. Soon, in time and with a quiet, attentive, respectful repose, there will come to you the invitation to connect with the secrets that have the power to ignite your spirit and free your soul. Then you'll know the truth: Only you can write the stories that voice inside is whispering to you, stories that so richly deserve to be written and heard. 
Melanie Lee is an award-winning writer, editor, artist and author. Growing up in Texas, she read mostly biography and autobiography and dreamed of being a writer who could help inspire others to meet their muse by honoring beauty in everyday life. She holds degrees in languages and journalism and was a features editor and columnist, writing everything from lifestyle stories and business news to profiles of entrepreneurs, artists and inventors engaged in the creative pursuit of right livelihood. She lived for ten years in Northern New Mexico where she was creator and director of Sojourns Writing Workshops of Santa Fe.
At the second half of life she moved to Sedona with her husband Louis Michalski. She met her muse anew, took up painting, became a yoga teacher and avid hiker and wrote "A Year in Sedona~Meeting the Muse at Wisdom's Edge",  available on Amazon.com or from the author. She can be contacted at 
P.O. Box 1419   Sedona, AZ  86339 or   atwisdomsedge@gmail.com