Sedona Film Festival joins 250 cities around the world to present the Manhattan Short Film Festival at the Mary D. Fisher Theatre Sept. 23-28
Sedona AZ (September 13, 2016) – Filmgoers in Sedona will unite with audiences in over 250 cities spanning six continents to view and judge the work of the next generation of filmmakers from around the world when the 19th Annual Manhattan Short Film Festival screens at the Mary D. Fisher Theatre, Sept. 23-28, hosted by the Sedona International Film Festival.
This year, Manhattan Short received a record 844 short film entries from 52 countries — a testimony to the enduring vibrancy and creativity of the short film genre. The ten finalists hail from eight countries. These short films will not only entertain a global audience but will be judged by them as well. Cinema-goers will become instant film critics as they are handed a ballot upon entry that allows them to vote for the Best Film and Best Actor. In addition, for the first time, all of the Final 10 short films will become Oscar-qualified, meaning they will become automatically eligible for an Academy Award nomination.
Manhattan Short is the ultimate audience award that salutes the creative talents of both directors behind the camera and actors in front of it. Votes will be sent through to Manhattan Short headquarters with the winner announced at ManhattanShort.com on Monday, Oct 3, at 10 AM (EST).
The Manhattan Short 2016 line-up includes: "The Tunnel" (Norway), "Carousel" (England), "Kaputt" (Germany), "Ella Got A Promotion?" (USA) "Hold On" (The Netherlands), "Bravoman" (Russia), "Overtime" (Australia), "Gorilla" (France), "I Am A Pencil" (Australia), "The Last Journey of the Enigmatic Paul WR" (France).
Film synopsis are as follows:
THE TUNNEL: An overcrowded future. A terrible solution. A family stuck in traffic jam.
CAROUSEL: A man doles out a torrent of accumulated wisdom to a teen with unexpected results.
KAPUTT: An animated documentary explores conditions in Hoheneck, the main prison for women in the former East Germany.
ELLA GETS A PROMOTION?: Ella, a talented and loyal employee, finally gets the promotion she deserves. Or does she? A humorous look at duplicitous behavior in today's corporate America.
HOLD ON: A young, talented cellist suddenly develops stage fright after one of her cello strings breaks during an important performance.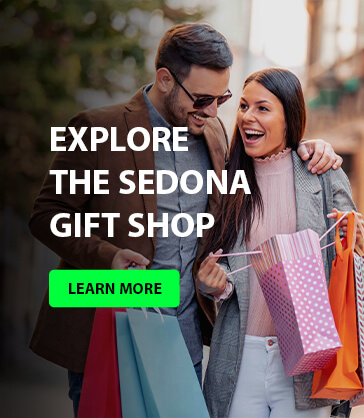 BRAVOMAN: Andrey is paid to rouse theater audiences from their seats, a job that turns him into a cynic until he meets a woman whose appreciation of the stage brings her to tears.
OVERTIME: It's getting late on a Friday night and Ralph is keen to get out of the office, but the boss won't let him. No big deal, right? It's just that the full moon is rising and Ralph is kind of a werewolf.
GORILLA: Hollywood, 1952. Henry Corso performs as a costumed gorilla on horror movies and adventure movies. For Jungle Jenna, he must terrorize the leading actress lost in a fake jungle. But scaring the woman he desires is going to be particularly tricky for the gorilla man.
I AM A PENCIL: Freedom of expression is the star of this animated film inspired by those who marched in protest on January 11th, 2015 after the Charlie Hebdo massacre in France.
THE LAST JOURNEY OF THE ENIGMATIC PAUL WR: Mankind's only hope of salvation rests upon the shoulders of the enigmatic Paul WR, the most talented astronaut of his generation. Mysteriously, a few hours before the mission launch, Paul has disappeared.
"In times like these, cross-border events like Manhattan Short that contribute towards greater tolerance and understanding are needed now more than ever. I want to thank and congratulate all the filmmakers and cinemas involved in this global cinematic event. Manhattan Short is about communities bonding together via their local cinema," said founding director Nicholas Mason.
The first Manhattan Short was held in 1998, when 16 short films were shown onto a screen mounted on the side of a truck in Little Italy's Mulberry Street in New York City, and has blossomed into a worldwide phenomenon. Manhattan Short is the only film festival on the planet that unfolds, simultaneously, in cinemas around the world, bringing over 100,000 film-lovers across six continents together for one week, to view the work of the next generation of filmmakers.
The Manhattan Short Film Festival will be shown at the Mary D. Fisher Theatre Sept. 23-28. Showtimes will be: 4 p.m. on Friday and Monday, Sept. 23 and 26; and 7 p.m. on Saturday, Tuesday and Wednesday, Sept. 24, 27 and 28.
Tickets are $12, or $9 for Film Festival members. For tickets and more information, please call 928-282-1177. Both the theatre and film festival office are located at 2030 W. Hwy. 89A, in West Sedona. For more information and to order tickets online, visit www.SedonaFilmFestival.org .