By Steve Segner, Sedona Resident
(July 30, 2018)
Everyone seems to want Sedona to be their Utopia.
They will fight over every detail to get what they want. Roads, parks, parking, lighting, roundabouts, you name it. Whatever it is, they want it their way.
They envision a Utopia, where they are handed a YOUtopia. What they've forgotten is that Utopia means no where.
More importantly, they've forgotten what communities are. Communities aren't all about you. Communities are all about us—residents and visitors alike.
Trying to fit Sedona into a personal YOUtopia is killing it. At least it's killing the sense of community.
Travelers are the soul and lifeblood of Sedona. How many people who live here now were born and raised in Sedona? Very few. The people who live here now were tourists themselves once, but they seem to have forgotten that. 
Living, or working in Sedona doesn't give anyone exclusive "rights."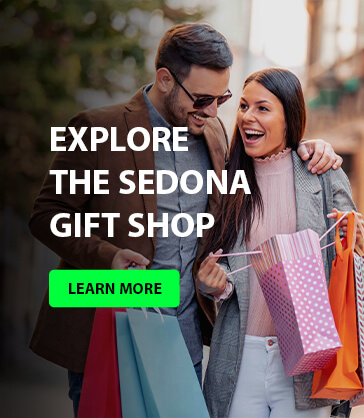 Sedona is a living breathing, growing entity.  It is an organic, evolving community and it changes every day, with every new visitor for the better.
Hospitality is not just an industry. Hospitality is a virtue. It is a mark of good character to be hospitable to visitors.
We should welcome our visitors and invite them to enjoy, reflect, discover, and invite them to find a new joy that Sedona inspires.
We should be doing everything possible to respect and protect the environment as we accommodate our visitors and residents.
Sedona has the government, the leadership and the resources to grow. Let's embrace new ideas, fix our roads, build new trails, parks and sidewalks. Let's put our utilities underground. And let's make this a community choice. Keep local control, and, as far as possible, keep the state out of it.
The idea of turning over our local government control to the state of Arizona to fulfill the Utopian dream of a few selfish people is just wrong.
Vote YES on Home Rule and start "Sedona in Motion."
Forget your Utopia and your YOUtopia. This is our community. Let's make it a great place for everyone!