By Henry Twombly, Sedona Resident
(June 19, 2017)
The third "possible" bond will arise from the Sedona Oak Creek School District (SOCSD) in the form of another Budget Override (BO). We voted down a BO in 2012 by a narrow margin of 36 votes. Instead of giving us a 7-year reprieve (the length of a BO once approved), the SOCSD tried again the following year. This time it was approved. But its PR campaign was a bit convoluted and confusing. On the one hand we were told the money was needed for maintenance and operations. On the other hand there was some fear-mongering about having to reduce and/or completely cut some essential programs which weren't specified. But the implications were that teachers might have to be let go and class sizes might have to be increased. We were also told in this Q and A on the Budget Increase pamphlet (2013) that monies would be used for "salaries for teachers and staff." It also later explained "Our pay scale ranges from $26,000-$48,000. We are in the bottom 3 in the nation for teachers' salaries." So why didn't SOCSD use some of the $73.4m 2007 bond to hike up teachers' salaries? And now SOCSD is hinting at another BO because teachers need to make more money – which they do. But why would we approve another BO, when teachers didn't get any money from the current BO, as we were told they would? A year after this BO's approval I received anonymous letter, which stated that the monies were being used to create more admin positions and increase the salaries of some admin staff. It didn't say anything about money going to teachers' salaries or the maintenance and operations budget.
The current BO wouldn't have been necessary had the School Board more wisely wrote and spent the $73.4m bond that was passed in 2007. All the monies went to capital expenditures; none of it was spent on improving the quality of education itself, e.g. academic supplies, teachers' salaries and advanced training, student support and development programs, etc. Instead "As a result of the $73.4m bond issue Sedona now has a State of the Art performing arts center [SPAC], multiple gymnasiums, an Olympic-size community pool, tennis courts, multi-purpose rooms for community gathering, track and [football] field…With all these amenities, the demand to live in Sedona is greater than before." Well, this is not quite true. Our population had decreased from 11,436 (2009) to 10,388 (2016). Moreover it's too expensive to live in Sedona According to Sperling's Best Places "Sedona's cost of living is 37.8% higher than the US average." Furthermore a private group of benefactors offered to build SPAC, but for some inexplicable reason the School Board declined the offer, fobbing off the construction costs onto resident taxpayers. More unbelievable is this 750-seat auditorium for 500 students was unnecessary because the school already had another auditorium that could've been used…and now there are only 300 high school students. Ironically the SOCSD is currently giving up its jurisdiction over SPAC and having the City hire someone to manage the facility.
Later in the Q and A pamphlet further justification was given for these "amenities," which included an astro-turf football field and STEM lab. "We have had track meets and basketball tournaments…They [participants] pay fees to enter the tournament, and they along with their families, spend money in town. Our local merchants profit and the City collects sales tax." So besides being an incredible boon and windfall for the construction industry (one of our Wizards), the purpose of the bond seemed to have been more concerned with making Sedona a tourist/new home magnet than with improving the quality of education itself. On my 2016 tax bill (excluding the $108.96 for the Minimum School Tax SD #9) the Sedona Unified SD #9 was $463.34. Of that $285.96 went to pay for the bond, for which we will be paying through 2028.
The current Budget Override (BO) began in fiscal year 2014/5, levying us with a 15% tax on our Revenue Control Limit. This year the BO tax garnered $883,268 for SOCSD. In its last two years this levy will decrease to 10% (2019/20) and then to 5% (2020/21). Moreover the Revenue Control Limit, which makes up the bulk of SOCSD's funding, changes every year based on the Average Daily Membership (ADM) and contributions from the State. Since the ADM (how many students SOCSD serves) has decreased, so will the Revenue Control Limit; thus will be SOCSD's greater need for money. The School Board should have seen this eventuality coming, as student enrollment continued to decline over the years. Maybe they did and just ignored the fact. They also seem to be ignoring the facts that the population of Sedona is also declining, the cost of living here is increasing as well as the average age of us residents (from 50 in 2009 to 58 in 2016). So this means not many young families with kids are moving to town because they can't afford it, and there are no good-paying jobs (just minimum-wage tourist industry jobs). Thus there is no new influx of students coming into SOCSD.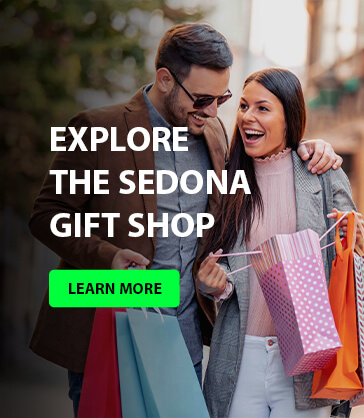 This past year's SOCSD's politics caused a stir throughout the community with its proposed closing of the VOC's Big Park School, which was built in 1991 (along with the high school) as part of a $37m bond. With real estate appreciation over 26 years, the school alone could have possibly been sold for $37m. Since the junior high had been incorporated into the high school, this would have been the logical, fiscally responsible thing to do, especially because there is no need for two elementary schools. But the VOC residents created such a brouhaha that the Board backed down. Apparently some residents didn't want to drive through traffic up to Sedona to pick up their kids. Others were more concerned about a decrease in their property values as a result of having no school in the immediate community. All these are valid concerns, but the School Board's fiduciary duty to SOCSD is to manage the district (including its finances) for the greater good of all SOCSD residents.
As with the SFD and the City Council, the SOCSD has also mismanaged its funds, so that we residents are going to be asked to pony up more money to compensate for their ineptitude at governance. More than likely the SOCSD will place another budget override vote on the ballot next year (2018), because they don't want to lose 5% off the current 15% tax on the current BO. And who knows how much they will be asking for – all under the guise of increasing teachers' salaries? Since student enrollment will continue to decline, the School Board should sell Big Park come hell and high water and use some of the proceeds to give teachers the hefty pay hike that they deserve.
Fellow residents, I urge you to follow city politics and read between the lines of all the spin that the SFD, the City Council and the SOCSD are going to throw at you this next year. They will use all means possible (from fear-mongering to stretching the truth) to justify getting into your wallets and extracting as much money as they can finesse from you. Before I am willing to vote them any more money, I want to see them all show us some fiscal restraint. Show us you can balance a budget, where your expenses equals your revenues in that fiscal year. Show us you can stop hiring more and more employees. Show us you can make some sacrifices to run your bureaucracy more efficiently with less money. Show us that you are genuinely concerned about residents' welfare and not just paying lip service to that concept, so you can wrangle more money out of us. Show us that you can work for the greater good of us all and not just the three Wizards. And then I'd gladly vote for your proposals.