By Sherry Twamley
(April 29, 2018)
The city of Cottonwood should be wrapped in yellow crime tape and dusted for fingerprints.  For 13 years, Cottonwood's political leaders have served relatively narrow private interests within a city and allowed corruption  to flourish in a city that was lacking in active and organized constituencies (including citizen watchdog groups and investigative journalists), and faced little or no outside scrutiny. 
Former Mayor Diane Joens and City Manager, Doug Bartosh and his puppet, City Finance Director, Rudy Rodriguez, relentlessly controlled the local media '1,000 percent' by limiting access and information unless they provided commentary or scripted propaganda to the media to maintain complete control of the local newspapers. By limiting access and information, Joens and Bartosh manipulated the media to always get enough favorable press coverage to keep themselves in Cottonwood's government, and keep them in the limelight for 13 years despite years of fiscal misconduct. When a local newspaper editor from the Verde News or a reporter from another local media or citizen posted an unfavorable social media comment about Joens, Bartosh or their crony city officials including then Vice Mayor Karen Pfeifer, the mayor typically ordered the city manager or finance director – their press surrogates — to go after the media and 'set them straight'.  Then Mayor Joens and City Manager Bartosh even used members of the City's police force to track their adversaries.
As a result, a handful of corrupt Cottonwood officials effectively became the city's ONLY CONSTITUENCY, instead of the taxpayers.  
More than $150 million changed hands since former mayor Diane Joens took office in June 2003 and since she left Cottonwood unsuccessfully in 2016 to run for higher office. Diane Joens planned to go out in glory as she lusted for more power and prestige but lost the election to Supervisor Randy Garrison in 2016 by a large majority of votes.  It is no secret that during her tenure, she locked horns with Yavapai County supervisors, and the mayors of Sedona and Clarkdale.  Her unholy alliance with Dan Leuder, Cottonwood's former Utilities Manager, and Doug Bartosh, made her untouchable. 
It will likely be months, well after the 2018 City elections, before the public and the city voters find out what really happened, and how Mayor Joens, Doug Bartosh and crony city officials have committed suicide to the city's water utility ratepayers and city taxpayers. But when the facts come out, don't be surprised if the signs at city hall have to be changed to "Welcome to the Heart of RUIN."  That's unfortunate.  
Today the City's mounting debts and failure to cut expenses, places Cottonwood on the brink of financial disaster with almost $100 million in long-term debts and unfunded pension liabilities; only 60 days' operating reserves left in the bank, and the City's employees earning more than $22 million a year in salaries and benefits, which make some of the City Managers' salaries and benefit packages highest in the United States among comparatively small cities.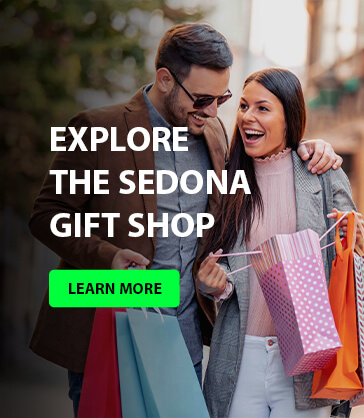 Certainly one of the most serious threats to the City's demise is the City's low reserve levels and insufficient pension contributions which are growing at about $2 million per year as reduced funding levels for public worker retirement plans are at very low levels, mainly due to the municipality's astronomical personnel costs. This cripples the City's ability to pay down debts and unfunded pension liabilities.  
In 2018 the City plans to increases sales tax, water and wastewater rates to RECORD LEVELS to cover budget shortfalls and to increase spending on capital improvement — including millions of dollars from water utility ratepayers for the boondoggle Riverfront Wastewater project that soared from its original $8M budget in 2013 (Coe and Van Loo Engineers' design plan) and is racing towards $20M.
Will restructuring be coming to cottonwood?
For these reasons and more, it is probable that reorganization or restructuring of some sort in the future must take place for Cottonwood to survive.  On February 23, 2017, by Stephen Fehr  of the Pew Charitable Trusts said in an article,*  "Municipal bankruptcies are costly and rare; only about half of the states [including Arizona] give cities permission to file a Chapter 9, many with conditions. A more common approach to avoid bankruptcy is for state officials to intervene in local government operations by appointing a temporary manager, receiver or control board to balance the budget, which may or may not include state aid. Twenty states have enacted laws allowing such intervention programs. The most recent high-profile example of this involvement by state officials was New Jersey's appointment of an interim manager to run Atlantic City to stave off a Chapter 9.  *'Service-Delivery Insolvency' is Changing Municipal Bankruptcy."
The sad thing is: if people could understand what these politicians have really done to the City's finances and the long-term damage they have inflicted on taxpayers, they would be horrified.  The politicians might lie but numbers DON'T LIE.
Sherry Twamley
Editor and Publisher
Verde Village News