By Warren Woodward, Sedona Resident
(June 14, 2014)
You just can't make this stuff up!
I sent Sedona Council an article as a reminder that their vote to establish a sewer water injection well was a huge mistake. The article (reprinted below) is about Maui's injection wells and how they ended up leaking out on the ocean floor causing environmental damage for which Maui county got sued and lost. 
My point was that no one can know where sewer water will end up once it's injected underground. That's important because, even though treated, sewer water still contains all kinds of chemicals including estrogen mimickers, artificial sweeteners, drugs and medical drug-derived radioactive isotopes. It's even more important in a state where many people rely on underground sources of drinking water. In my opinion, poisoning aquifers is criminal environmental vandalism.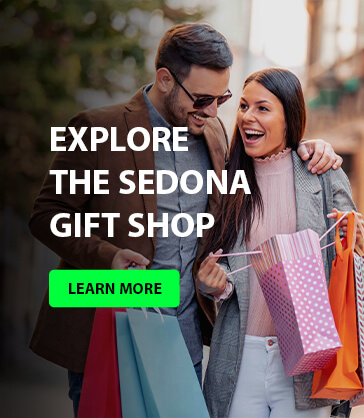 Sedona's vice-mayor, Mark DiNunzio, got back to me saying, "
While we may not know exactly where it goes underground, we do  hope that flows  downhill to the communities below us to be  reused by their citizens."
Stunning.
Incredible.
And how magnanimous of Sedona Council to bestow a delicious chemically polluted swill to the "communities below us."
I knew Sedona was exceptional but not to this degree. Let's rename the waste water plant
Toilet Vortex
, bottle the sewer water and call it
Vortex Nectar — The Essence of Sedona
.
Note that Mark (whose email reply is below) mentions "potential" pharmaceuticals in the waste water. Uh, no, there are

actual

pharmaceuticals in sewer water.
They are real. The problem is real, not a potential, imaginary or hypothetical one.
Here is just one of many pieces of information I provided Mark and the rest of Council 4 years ago. How unfortunate that Council member Barbara Litrell was the only one capable of grasping it.
Pharmaceutical Drugs Found in U.S. Water Supplies
is a concise article that lays it all out. According to the article, "The drugs are carried by sewage systems to wastewater treatment plants that unfortunately
do not
remove pharmaceutical contaminants from the water. So these drugs are released into the environment and back into the water cycle." 
http://www.pharmasc-e.com/faq/drugsinwater.htm
Also, someone should tell Mark that after voting for the Splashpad he no longer gets to use the word, "sustainable".
—– Forwarded Message —–
From: Mark DiNunzio <withheld>
To: <withheld>
Sent: Wednesday, June 11, 2014 11:05 AM
Subject: Re: Injection well


Warren,  thank you for your email.
are you suggesting that it is better to allow our precious water resource to evaporate into the atmosphere as we now do to be driven by winds to the distant Northeast to create rain there?  is providing water to feed weeds around our duck ponds a sustainable use of our water resource?
While we may not know exactly where it goes underground, we do hope that flows downhill to the communities below us to be  reused by their citizens.
I believe that councilor  litrell's vote was driven by certain constitutients concerns over potential pharmaceuticals in the water.
What do you suggest as a better use of our water?  The more sustainable the better.
mark
>>> Warren Woodward  06/07/14 12:13 PM >>>
When you inject waste water into the ground, you never know where it will end up. Sedona's injection well is environmental vandalism. What a pity that only Barbara Litrell had sense enough to vote against it.
Federal Ruling: Maui County Is Violating Clean Water Act
MauiNow.com June 2nd, 2014
By Wendy Osher
The county's use of injection wells at the Lahaina Wastewater Reclamation Facility in West Maui violates the federal Clean Water Act according to a federal district court ruling on Friday, the environmental law firm Earthjustice announced.
Earthjustice reports that the court concluded that most of the three to five million gallons of wastewater that is injected into the wells each day flows through groundwater and emerges offshore of the popular Kahekili Beach Park.
County Communications Director Rod Antone responded to the news saying, "Although we respect the court's decision we are still reviewing the court's ruling and evaluating our options."
The lawsuit, filed by Earthjustice in April of 2012 on behalf of the Hawai"˜i Wildlife Fund, Surfrider Foundation, West Maui Preservation Association, and Sierra Club-Maui Group, claimed that "wastewater-laden groundwater" from the injection wells, "substantially affects the physical, chemical, and biological integrity of the ocean water."
According to Earthjustice, the court noted that "the coral reefs near the submarine seeps have been subject to algal blooms that have led to a decline in coral cover from 55% to 33% between 1994 and 2006."
Earthjustice attorney David Henkin said that under the Clean Water Act, "Maximum penalties in this case already exceed $100 million," and he said, "the meter is ticking at a rate of over $100,000 per day. It's time for the county to stop dragging its feet and fix this problem."
Parties in the lawsuit issued statements via the Earthjustice press release saying the following:
• Lucienne de Naie, Conservation Chair of Sierra Club Maui: "For years before we went to court, the plaintiffs and other concerned Maui residents had meeting after meeting with the county and tried to convince our public officials to take seriously the threat to our marine environment and public health from the Lahaina injection wells.  It's frustrating that they refused to listen to us, forcing us to go to court, but we are happy the judge understands the gravity of the situation."
• Hannah Bernard of Hawai'i Wildlife Fund: "With elevated nutrients, acidity and temperature, combined with its low salinity and oxygen, the county's wastewater is, sadly, a perfect recipe for destroying Kahekili's coral reefs, the dramatic decline of this once pristine marine environment is just heartbreaking. The county needs to take immediate steps to save what's left."
• Angela Howe of Surfrider Fooundation: "Destroying coral isn't the only problem the injection wells cause. The county's wastewater contains chemicals like pharmaceuticals and fire retardants that also travel from the injection wells into nearshore waters, threatening local residents and tourists swimming and surfing at Kahekili Beach."
• Lance D. Collins of West MauiMaui in a near permanent drought, the county should be re-using the millions of gallons of wastewater from the Lahaina facility to meet the needs of golf courses, resorts, and other developments, not dumping it onto our reefs."