By Sean Dedalus
(September 26, 2014)
Ref: Full Speed Ahead at West Sedona School
By Tommy Acosta
Thomas
As I read your article exploring changes in the administration of the West Sedona School district, I am left with the opinion that, putting aside self interests, the educational problems are completely unremarkable. I think it would be helpful for you to understand that America's educational system is in the process of dramatic reform due in whole to "Race To The Top" federal Legislation. In a nut shell, in return for federal monies, all of the states in the union have agreed to implement common core curriculum, that is, a curriculum that places an emphasis on English and Language Arts (ELA) and Mathematics. The second important policy factor you should be aware of is that core curriculum rejects social promotion. It requires 3rd graders to have 3rd grade ELA and math scores, 4th graders to have 4th grade ELA and math scores and so on. Prior to Race To The Top, American students, as a whole were/are dysfunctional. Students in community colleges could/can not comfortably handle 10th grade reading and math and could/can not express where Texas or Iraq are located on a map of the world. Thus, core curriculum was a response to an sober understanding that public education in America was a joke. The third policy factor that you should understand is that common core curriculum changes the way teachers teach. Emphasis is now placed on honing the child's thinking process and development of critical thinking instead of rote learning and lazy assessment of reading passages. Teachers nationwide have not been prepared to roll out the new curriculum and consequently feel inadequate and have come to resist implementation of the reforms.
Objective proficiency scores will fall dramatically as core curriculum is implemented and tweeked. The scores will fall because objective tests should accurately measure where our children fall on the educational food chain and accordingly, parents will be able to really see the true level of educational proficiency of their children. Needless to say, over half of the children are not where they are supposed to be (failed) and only 25% – mostly white students – are where they are supposed to be (passed).
Get common core under your belt. Now let us look at the subject of your article. Your article says that scores have fallen. If common core curriculum is being implemented this is to be expected. The public should scrutinize high test scores because they basically lead to two roads, good teaching or cheating. God bless the good schools – we should see what they are doing and duplicate their good work. The cheaters cheat nobody but the children. Whether it be rigged tests, curving scores, false scores, forged scores, or other devious test cheats – in the end the children are never properly assessed and we can never fix the darn thing until we see all the underlying problems. It is like cheating on your stress test.
Now, schools with a high population of children of color pose unique problems to the educational system. Many of the children come from families where English is a second language, where homes are headed by a single parent, where domestic violence is more pronounced, where exposure to criminality is not uncommon and where education is not valued as a ladder to social advancement. The space between those in poverty and those not in poverty is growing. Basically, poverty can be the determining factor of whether your child succeeds in school or drops out.
As a matter of policy, it is cheaper for the taxpayers to intervene while students are children. The cost of incarceration can be as high as $40,000 a year in some states and the United States houses more prisoners than any other nation in the world.
Accordingly, I recommend: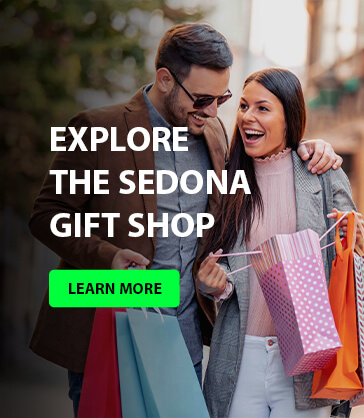 Arizona Highest High School Drop Out Rate in America. Find out the reason why Arizona has the highest drop out rate in America.
Embrace Common Core Curriculum. It is tougher than the old curriculum and it should be. Our children cannot compete with Asia and Europe. Test scores should reflect where our children are on the proficiency scale. Social promotion should be banned.
Community Schools. Our elementary and middle schools should be opened until 8:00 PM. Parents and at risk students should be required to attend English as a Second Language. Community Schools should integrate the Department of Social Services into the after-school concept to ensure that health services are provided for substance abuse, domestic violence, mental illness and bullying. Community Schools should offer enhanced classes for parents and students, especially in mathematics. Community Schools should offer physical education programs and nutrition instruction to reduce obesity. Parenting classes should be administered. The clergy and selected non-profits should be made part of the community school.
Technology Reform. Smart boards and I-pads should replace paper books. Internet/WiFi service should be made available to the most impoverished areas in the school district for free.
Teacher Evaluations. Not everybody is a gifted teacher. Teacher evaluations should be designed to provide honest, accurate and reliable evaluations of teaching skills. The teaching union should have an equal say in the formulation of such evaluations.
Teacher Pay. Teachers should be paid properly. Gifted teachers should be paid commensurate with their skills and gifts.
Parent Evaluations. Every parent has a responsibility to reasonably support the educational efforts of elementary and middle school children. Where there is evidence of neglect, parents should be called to the carpet and made accountable for their actions or omissions.
As I said to you the two principal concept is OK when you have money to blow. It sounds to me like the Board was inept and unwilling to make the hard decision to replace Dr. Hirsch. Now the taxpayers have to pay more for administration instead of teaching positions. Dr. Hirsch has a great record, a great reputation and so does Derek Jeter. The difference is Derek knows when its time to let young people step up. Great leaders welcome the moment when their legacy is passed on to the next generation. A change in leadership is not an insult in the case of Dr. Hirsch. It is simply a time to shake things up and let someone else sail the ship … that's all. No conspiraacy, no plotting, the same as the Beatles breaking up and going their own way.
This is all for now.