Sedona AZ (March 29, 2014) – Producer Daniel Holland has engaged a caring community of local performers to raise funds and awareness about the dangers of Smart Meters. The free benefit concert is Saturday April 5, 6-9PM, at 7 Centers Yoga, 2215 Mountain Rd, Sedona. There will be a raffle with fabulous gifts donated by local healers and practitioners.
Performers signed on as of press time include Carrie Konyha, Nathan Saith Gangadean, Rion Hunter, D.J. Ecks, Chris Swyt and Peter Sterling.
Carrie Konyha, award winning professional belly dancer, will perform with her group, White Lotus Dance Troupe. Nathan Saith Gangadean, local musician, singer, music producer, yoga teacher and spiritual hiking guide, has appeared with internationally acclaimed artists Freedom and Chris Spheeris. Presenting riveting spoken word will be Rion Hunter, known for appearing with Kenny Rogers in Gambler III and in Mystic Warrior TV mini series. D.J. Ecks will spin his funky, dance inspiring eclectic music. Chris Swyt will inspire attendees with his melodic and beautiful string guitar and Peter Sterling will share his unique and distinctive harp sound that has touched the hearts and souls of thousands around the world.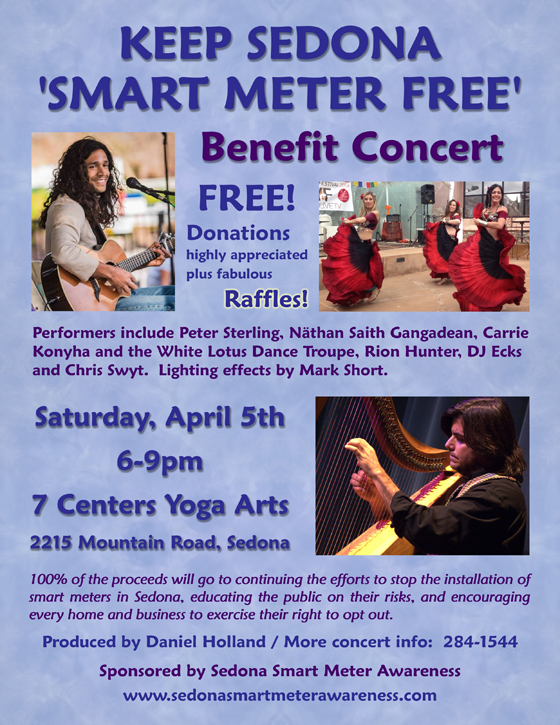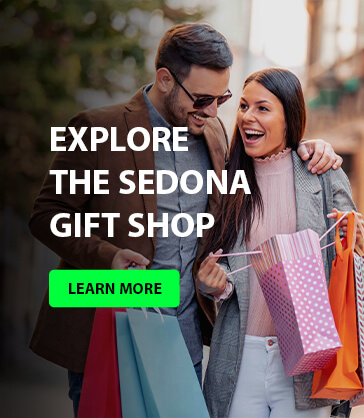 Sunday, April 6, 2 PM, at 7 Centers Yoga, there will be a free screening of the award winning documentary "Take Back Your Power." Holland became interested in the issue when he experienced headaches when Smart Meters were installed where he was living.
Sedona Smart Meter Awareness (SSMA) is a grassroots organization informing our communities about our choice to opt out of Smart Meters. SSMA has provided flyers, a website, free showings of "Take Back Your Power", ads in local newspapers and a door to door effort to distribute information on Smart Meters scheduled for installation in Sedona in April. 100% of concert proceeds will go to continuing the efforts to stop the installation of Smart Meters in Sedona, educating the public on their risks, and encouraging every home and business to exercise their right to opt out. For concert information, call 284-1544.