Cottonwood AZ (March 6, 2014) – All the way from Ireland, and now residing in Sedona, Karl Jones brings together a superb 'Irish band' – Dublin Soul – for an evening of Celtic and Irish tunes. What better way to get your Green on for St. Patrick's Day than coming to Old Town Center for the Arts for this St. Patrick's Celebration Concert, on Saturday, March 15th at 7:00 PM.
Raised in Dublin, Ireland Karl Jones is a walking encyclopedia of all things Irish. "In some ways I am as traditional as you can possibly get," he explained. "My grandfather worked at the Guinness Brewery for 40 years and his brother lived in Monkstown, next door to Christy Moore, who is really a household name in Ireland and one of our most famous folk singers, a real inspiration. He was from County Kildare."
"We're really excited to have Karl and Dublin Soul return this year," OTCA co-Director William Eaton commented. "They sold out quickly last year, so we're honored to have them play in Old Town again. Their music is a joyous, rollicking celebration of contemporary and traditional music."
For this special concert, Jones has gathered a stellar cast of musicians to create an authentic Irish sound. "This time of year, all of these players are in tremendous demand, so we're really happy to come together for this St. Patrick's Celebration," Karl remarked. Dublin Soul includes Karl Jones on guitar and vocals. Sheila Maguire plays the fiddle, specializing in 'Irish jigs.' Ms. Maguire is a VIP at the Irish Cultural Center in Phoenix and a fixture at Rosie McCaffrey's. "We think of her as the 'first chair' in Irish fiddling'" Karl added. Harry Trumpfio is on drums. Harry was an original member of the Billboard Chart topping band from Chicago, "The Pulsars". Harry toured Japan 4 times and the Pulsars toured with the popular group Smashing Pumpkins. Richard Neville will hold down the bass lines, a great session player from Nashville, who has also played in some major tours, and relocated to Sedona and the Verde Valley.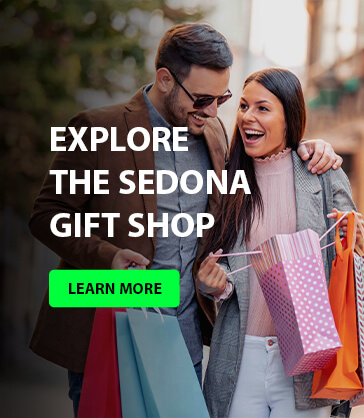 In addition to the music of Dublin Soul, a special feature for the evening's celebration will be the addition of dance. Diva's Tierza Jacobs and Ellen Fiori will provide some Irish gypsy style dancing to some of the band's selections.
Karl's travels and life experiences have exposed him to every musical genre that's out there, from blues and jazz, to country, soul and funk. These influences often find there way into his music, allowing for much diversity, while remaining anchored to the core elements of tradition. Often called the "The Irish Rover", now a Sedona resident, Jones has played as sideman to many great artists within the music business. Jones has released two solo albums of his own: "1916: The Best of Karl Jones" and "Dublin Soul," both of which will be available at the concert. He has also worked as a recording engineer for many notable musicians.
Come celebrate the beginning of spring and the celebration of St. Patrick's Day with Karl Jones & Dublin Soul – on Saturday, March 15th at 7:00 PM, in the intimate and elegant ambience of Old Town Center for the Arts.
Old Town Center for the Arts Is located at 633 N. Main Street (5th Street & Main) in Old Town Cottonwood. Tickets for Karl Jones and Dublin Soul are $12 in advance, and $15 at the door. Tickets are available online at showtix4u.com. Tickets are also available in Cottonwood at: Desert Dancer and Mt Hope Foods, and in Sedona at Crystal Magic. For upcoming events, visit www.oldtowncenter.org. For further information, contact Elena Bullard at 928-634-0940.