Sedona AZ (April 3, 2013) – Chefs from throughout the Verde Valley are testing their favorite chili recipes in preparation for the third annual Great Sedona Chili Cook-Off on May 4, 2013. Sponsored by the Rotary Club of Sedona, the chililicous event is a featured at the Tlaquepaque Arts & Crafts Village Cinco de Mayo Fiesta. Chili tasting will begin at 11 am through a 4 pm awards ceremony; admission is $10, children under ten are free.
Rotary Chair Renata Barnwell and Cook-Off Chair Catherine Moore announced that a record breaking sixteen restaurants have entered the 2013 tasting competition. Participating entrants include: Barking Frog Grille, El Rincon Restaurante Mexicano, Hundred Rox Restaurant at Amara Resort, Ken's Creekside, Mongos Bar & Grill, Red's Restaurant, René at Tlaquepaque, Schoolhouse Restaurant, Shugrue's Hillside Grill, Sound Bites Grill, Steak & Sticks Restaurant and Bar at Los Abrigados Resort & Spa, The Secret Garden Cafe, Up the Creek Grill, Verde Valley School, West Side Deli, Zainey's Yogurt. Oak Creek Brewery & Grill will sponsor the Beer Garden.
The restaurants will compete for three unique awards: the "People's Choice" award determined by the votes of hundreds of attending chili tasters, the "Judges Award" determined by a distinguished panel of Chili enthusiasts and a "Best Booth Decoration Award" judged by a local area artist. Judges preparing their palettes for the "hot" 2013 competition include Pat Schweiss, Director of the Sedona International Film Festival, Sedona Fire Chief Kris Kazian and Leslie Hunt, Foundation Manager, Sedona Community Foundation.
The Rotary Club of Sedona sponsors the Great Sedona Chili Cook-Off. Community Service is at the core of Rotary International's goal and the Club's purpose of Service Above Self. Each year the Club invests the funds raised from the Cook-Off to support a variety of international and local service projects.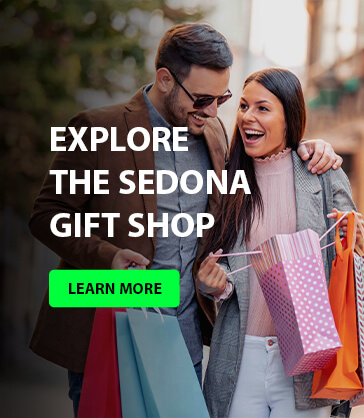 Internationally, the Club participates in Rotary International's End Polio Now campaign. Since launching this landmark program in 1985, Rotary International's 33,000 local Clubs have donated more than $800 million to the cause of polio eradication world-wide.
The Rotary Club of Sedona's latest community project is the "Imagination Library", a program started by entertainer Dolly Parton, which provides free, age appropriate books to preschool children. The Club introduced this project in 2012 and to date 48% of Sedona's eligible pre-school children receive a free book monthly until their fifth birthday.
The Rotary Club of Sedona meets every Tuesday noon at the Barking Frog Grille. The club's mission is to enhance community through service, teamwork and friendship.