Chaz Ebert to be Keynote speaker for Conscious Film Convergence
Sedona AZ (April 15, 2016) – The 2016 Illuminate Film Festival, which takes place June 1 – 5 in Sedona announced today the official line up of films for the 3rd annual event. The only film festival of its kind, the Illuminate Film Festival offers a collection of over 20 feature length and short films from around the world, exploring the year's best in conscious cinema, as well as eye opening and thought provoking panels and conversations that will expand minds and inspire dialogue.
"We are proud to be the world's premier film festival for conscious cinema" said the festival's Executive Directior Danette Wolpert, "and continue to attract movie-lovers, spiritual seekers and conscious lifestyle enthusiasts from over 25 states and 8 countries. In our third year, we will offer audiences the opportunity to enjoy the world's best life-affirming, mind-body-spirit focused films, experience radical transformation together and meet trailblazers in the emerging genre of conscious cinema."
Illuminate will begin on June 1 with a pre-Festival Launch Party and Free Outdoor Screening of work-in-progress BE MORE, a stirring documentary film narrated by Joaquin Phoenix, about seven activists who make it their mission to create a more compassionate world. Their goal: To transform the lives of seventeen teenagers in seven days. Filmmaker Justin Haulbrook will be in attendance.
Opening Film on June 2 will be MAYA ANGELOU AND STILL I RISE, which portrays the vibrant spirit of an American Legend – author, poet, Grammy-winner, civil rights activist and shining example of what it is to be empowered moment by moment in one's life. Directed by Bob Hercules and Rita Coburn Whack, the film features interviews with Oprah Winfrey, James Earl Jones, Alice Walker and Hillary Clinton. Filmmaker Rita Coburn Whack will be in attendance.
The Festival's Spotlight will be the emotional tour de force TONY ROBBINS: I AM NOT YOUR GURU, directed by Academy Award® nominated Joe Berlinger. This film pulls back the curtain on the internationally renowned life and business strategist and his mammoth annual seminar, capturing the life changing transformations of the participants in real time. The Closing Film event will be a Sneak Peek of MANTRA: SOUNDS INTO SILENCE, a film about the revolution underway in world Kirtan, yoga's call-and-response form of devotional music. Sneak peek clips of the film will be followed by a Q&A and live concert with world-renowned Kirtan sensation Jai Uttal. Filmmaker Georgia Wyss will be in attendance.
The Illuminate Film Festival will introduce the inaugural Conscious Visionary Award, an award honoring a pioneer in the world of conscious cinema, spirituality, and life achievement as a teacher and facilitator of human transformation. The award will be presented to the Hon. Dr. Rev. Michael Bernard Beckwith for his unparalleled record of bringing hope, love and encouragement to millions of spiritual seekers, creating the Agape worldwide community of faithful parishioners, students, healers and teachers who carry his message forward, and his complete dedication to uplifting and inspiring humanity through his church, books, audio recordings and numerous film appearances.
Chaz Ebert has signed on as the keynote speaker for the Conscious Film Convergence and will speak on the role of transformational entertainment and its potential impact on humanity.  Chaz, wife of the late Roger Ebert, is the CEO of several Ebert enterprises, including President of Ebert Productions and Chairman of the Board of The Roger and Chaz Ebert Foundation, and Co-Founder and Producer of Ebertfest, the film festival now in its 18th year.
Other films in the lineup include:
A NEW HIGH (2015), directed by Samuel Miron and Stephen Scott Scarpulla – Everyone defines their mountain. For the residents of a Seattle homeless shelter, it's homelessness, addiction, abuse…. and the 14,400-foot Mt Rainier.
THE CONNECTED UNIVERSE (2016), directed by Malcom Carter – Returning after its sold out Sneak Peek at Illuminate 2015, this documentary featuring Nassim Haramein discovers the science behind the interconnection of all things in a magnificent, groundbreaking union of science and spirituality. (Private screening)
FROM THIS DAY FORWARD (2015), directed by Sharon Shattuck – Filmmaker Sharon Shattuck examines the mystery at the heart of her upbringing – How her transgender father Trisha and her straight-identified mother Marcia stayed together against all odds – depicting a love that survived the most intimate of transformations. More information HERE
HOME CARE (2015), directed by Slávek Horák – The official 2016 Oscar entry for the Czech Republic, this appealing humanist tale follows Vlasta, a dedicated home nurse whose entire life is devoted to saving others, as she reluctantly ventures into spirituality and alternative medicine to find salvation for herself. More information HERE
ICAROS: A VISION (2016), directed by Leonor Caraballo and Matteo Norzi – A film shaped like a shamanic journey utilizing the unique qualities of plant medicine, steeped in a psychoactive brew exploring fear and destiny in the jungle of the mind and the Amazon. (Southwest Premiere) More information HERE
LOVE, SWEAT & TEARS (2016), directed by Scott Jacobs – Dr. Pamela Dee Gaudry is on a mission to "Save The Menopausal Vaginas of America!" In this documentary, Gaudry marries medical facts with profound insights from some of today's influential spiritual leaders such as Hon. Dr. Rev. Michael Beckwith and Rev June Gatlin, as well as riotous comedians Joan Rivers and Jenny McCarthy. (World Premiere) More information HERE
TEAL: THE MAKING OF A SPIRITUAL TEACHER (2016), directed by Paola Marino – Referred to as "The Spiritual Catalyst" and dubbed the next Wayne Dyer, Teal Swan's extrasensory gifts and connection to the spiritual realm are a light in the perpetual darkness of the modern age. (Work-In-Progress World Premiere) More information HERE
ORANGE SUNSHINE (2016), directed by William A. Kirkley – During the early 1960's, a group of family, friends, and surfers formed a church centered around psychedelics. For The Brotherhood of Eternal Love, the mission was to enlighten the world, and the law was but a mere interference. (Arizona Premiere) More information HERE
PLANTING SEEDS OF MINDFULNESS (2016), directed by Gregory Kennedy-Salemi and Stuary Jolley –Based on the teachings of world renowned Zen Master, Thich Nhat Hanh, and featuring riveting music by Tina Turner, this live action-animated film about a teenager's mindful journey is a powerful tool to help children, parents, teachers and communities develop the skills to promote peace within themselves and in the world around them.  (World Premiere) More information HERE
PURSUING HAPPINESS (2015), directed by Adam Shell – The desire to be happy is so intense that we spend an immeasurable amount of time and money in an effort to obtain it. This enchanting, revelatory documentary explores the happiest people in America and uncovers the secrets to their happiness.  More information HERE
THANK YOU FOR YOUR SERVICE (2016), directed by Tom Donahue – This gripping documentary about four Iraq War veterans struggling with PTSD explores the healing aspects of meditation, native ceremony and equine therapy.  Impactful interviews include former Defense Secretary Robert Gates, General David Petraeus and Mayor Rudy Guiliani. (Southwest Premiere) More information HERE
THE C WORD (2016), directed by Meghan O'Hara – Cancer is no laughing matter – but the archaic way we are battling it is. Executive produced and narrated by Morgan Freeman, this film explores hidden science, the absurdity of the status quo, and introduces a vibrant cast of characters changing the cancer game. (Southwest Premiere) More information HERE
THE HIGHEST PASS (2011), directed by Jon Fitzgerald – Seven motorcycle riders share the journey of a lifetime along some of the most dangerous roads in the world, guided by a modern yogi and guru. (Cinema Revisited) More information HERE
TREE STORY (2015), directed by Ward Serrill – A series of short documentary films that explore the relationship between humans and trees from every conceivable angle: the scientific, the mythical, the practical, the cultural, and the spiritual. (Festival World Premiere)
VEGAN: EVERYDAY STORIES (2016), directed by Glenn Scott Lacey – Explore the lives of four remarkably different people who share a common thread – they're all vegan. Follow an ultramarthon runner, a cattle rancher's wife and an 8 year-old girl through their profound transformations. Featuring interviews with Moby, Russell Simmons and Ed Begley Jr. (World Premiere) More information HERE
SHORT FILMS:
THE AVADHUT directed by Jonathan Dubsky, Fenulla Jiwan, Zottomer Kenatarac (World Premiere)
CATCHING FIRE directed by Ward Serrill (World Premiere)
FORGOTTEN RITUAL directed by Mirjam Hlastan (US Premiere)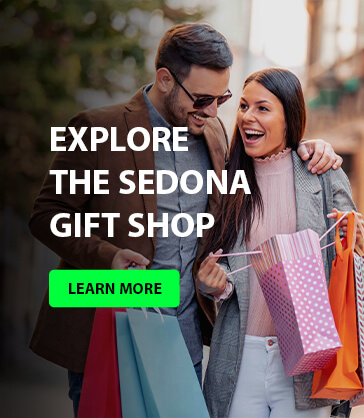 HOLISTIC LIFE FOUNDATION directed by Chris Farina (Southwest Premiere)
SISTER JAGUAR'S JOURNEY directed by Sande Zeig
TODAY I ACKNOWLEDGE directed by Jessica Hahner (Arizona Premiere)
CONSCIOUS FILM CONVERGENCE PANELS AND WORKSHOPS:
Spotlight Conversation: Norman Seeff On Creativity: The Power of A Dream
As a photographer for the most prolific artists of our time – Tina Turner, Johnny Cash, Jim Henson, Steve Jobs, Martin Scorsese and Will.I.AM, to name a few, Norman Seeff knows something about the creative process. Through his innovative methodology, he has developed a body of content exploring the roots of creativity, innovation and optimal performance and has identified schematics describing the archetypes of the creative process that function across all creative disciplines.
Behind The 'Seen' – Investing In Transformational Entertainment
Through this intimate dialogue on film finance moderated by Simon Kilmurry (Executive Director, International Documentary Association), hear from three savvy individuals who are committed to bringing transformational entertainment to mainstream audiences about the art and science of financing conscious and cause-based cinema. Guests include Geralyn Dreyfous of Impact Partners/Gamechangers, and producers Jane Charles of Greater Good Entertainment (SOLD) and Ilan Arboleda of CreativeChaos (Thank You For Your Service).
Conscious Media & The Mainstream: Finding Your Audience
Media, industry outlets and tastemakers play an essential role in building buzz and excitement around new cinema titles as they seek to find their audiences, often defining their position in the marketplace. Join Corrine Bourdeau, President of 360 Degree Communications, Bill Goodykoontz, Film Critic AZ Republic & Gannett News Service, Maya Zuckerman, Huffington Post writer, and Mark DeNicola of Collective Evolution as they reveal how to best leverage the media and how conscious cinema can be branded, marketed and presented to engage audiences and maximize box office.
Act of Transformation – A Screenwriter's Workshop
Emmy Award winning screenwriter Dev Ross conducts a workshop focused on the act of transforming a conscious concept into an engaging screenplay. First, Dev will discuss how a screenplay that sets out to raise consciousness can face inherent story problems, using Joseph Campbell's "Hero's Journey" as a reference on how to avoid this mistake. Then, by using the model discussed in the first half, the audience will have the opportunity to participate in the creation of a three-act story outline based on audience-contributed ideas.
Distribution Therapy
Disabuse yourself from assumptions about what it's like to tie the knot with a distributor!  Get a rare chance to observe a series of conversations between filmmakers and their distributors. Join facilitator Shaeri Richards as she helps distributor-filmmaker pairs share their feelings in an entertaining format that will provide abundant wisdom on setting expectations, keeping the flame alive and when to call it quits with your distributor.  PANELISTS: Nancy Gerstman, Co-founder/Co-president of Zeitgeist Films & filmmaker Jeremy Frindel (One Track Heart); Richard Lorber, CEO of Kino Lorber & producer Peter Rader (Awake: The Life of Yogananda); Richard Cohn, President of Beyond Words & filmmaker Patrick Solomon (Finding Joe).
**New workshop announced!
TOOLS OF IMMERSIVE CINEMA – VIRTUAL REALITY WORKSHOP with Sandy Smolan
Virtual Reality workshop by filmmaker Sandy Smolan entitled Going Deep: Diving into Virtual Reality Content Creation. It will be an overview and demonstration of the technology used to create The Click Effect (Sundance 2016), a live-action, immersive VR experience that follows two renegade marine science researchers as they attempt to free-dive a hundred feet below the ocean's surface in a single breath to capture the "click" communication of dolphins and sperm whales.
The Launch Party and Free Outdoor Screening will take place at The Collective in the Village of Oak Creek.  Festival screenings will take place at the Sedona Performing Arts Center and the Mary D. Fisher Theatre.  Festival parties will be hosted by Tlaquepaque Arts & Crafts Village, the Lodge at Sedona and Picazzo's Organic Italian Kitchen.
ILLUMINATE FILM FESTIVAL MAJOR SPONSORS
Principal:  Science of Mind Magazine, ChocolaTree Organic Oasis & Sedona Chamber of Commerce
Producing:  The Collective, The Lodge at Sedona, Sedona Real Inn & Suites, International Documentary Association, Picazzo's Organic Italian Kitchen & Tlaquepaque Arts & Crafts Village
Supporting: Sedona Elite Properties, Javelina Leap Vineyard & Winery,
Alive Mind Cinema, and Centers for Spiritual Living
Media Sponsors:  Spirituality & Health Magazine, Om Times, Conscious Life News,
Collective Evolution and Sedona NOW TV.
VIP All-Access passes offer unlimited access to all events, including opening and closing night gala presentations, spotlight screenings, Reel Healing "View & Do" screenings, VIP parties and receptions, and Conscious Film Convergence panels and conversations, and provide priority ticketing access into theaters. Early Bird passes on sale now! Cost until April 20 is $349 and $444 after. Conscious Film Convergence passes are $249. 
To purchase passes, visit www.illuminatefilmfestival.com. Starting May 6, individual tickets can be purchased on a space-available basis. The full schedule of films exhibiting at the 2016 Illuminate Film Festival will be posted April 19. For more information, visit www.illuminatefilmfestival.com