Sedona AZ (February 13, 2013) – Last year, in partnership with PetSmart, the Humane Society of Sedona (HSS) held two separate fee waived adoption events and placed over 80 pets into new homes. This included cats, kittens, dogs, puppies and rabbits. These events allow HSS to waive the standard adoption fee and ask adopters to give a donation instead for their new pet. Due to the overwhelming success of the fee waived donation based adoption drive events in 2012, HSS will kick off 2013 with another fee-waived event February 22-24th at PetSmart and the shelter.
Cats, kittens and small dogs will be available at PetSmart and the shelter and all large dogs will be at the shelter only. "Having large dogs at the shelter gives us the time and space to do a meet and greet with other dogs the potential adopter may have as that is a requirement for adoption approval," said Deb Davies, PetSmart Coordinator for HSS. "There is a large dog park exclusive to the shelter as well as other areas where someone can interact with a large dog and really bond with them. We feel this will best represent each dog's personality and create the perfect match for a successful adoption."
The fee waived donation based adoption event will take place from 10:00 am to 4:00 pm, Friday through Sunday at PetSmart in the Safeway Shopping Plaza (2356 Arizona 89A, Sedona, AZ 86336) and at the shelter located at 2115 Shelby Drive.
The fees are being waived for all animals and adopters are encouraged to make a donation to help cover some of the costs incurred to get each animal ready for adoption. Those costs include spaying / neutering, vaccinations, collar and ID tag and bag of goodies for each pet adopted. The estimated retail value of these services for dogs is $250 and cats $200.
As an added incentive, everyone who adopts a pet on Friday February 22nd will receive a free placement of their new pet's photo in the 2014 WOOFnPURR Calendar, a fundraising project that is raising money for HSS's low cost spay and neuter clinic ($25 value).
The first step in preventing unwanted litters, pet homelessness and reducing the euthanasia rate is to have pets spayed and neutered. Recognizing the valuable need for this service, Harley Todd, Isabel and David Simmer developed the idea of the 2014 WOOFnPURR Calendar to help raise funds specifically to be used at the Humane Society of Sedona (HSS) to fund low cost or no cost spay and neuter clinics. Currently over $8000 has been raised in just two months and donations will be accepted through June 30, 2013.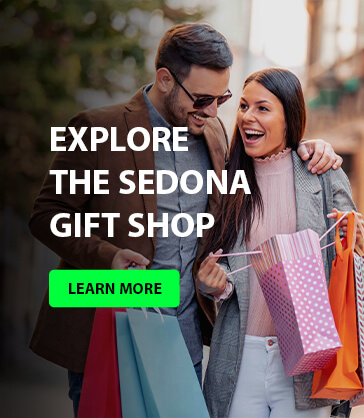 The WOOFnPURR calendar is actually two calendars one for dogs and one for cats. Thirteen submissions (cover plus 12 months) were accepted for each calendar and are completely sold out for both calendars. Photos of each of the 26 pets will be posted on the WOOFnPURR.org website where the voting begins. The dog and cat that raise the most money through "votes" will be the ones featured on the cover of each calendar. Additionally, in order of total funds raised, each pet owner will be contacted and asked what their preferred month is for their dog or cat. This "voting with donations in support of a particular pet" structure allows for the potential funds raised to be limitless and encourages pet owners to involve their friends, family, neighbors, coworkers, etc., to go online and vote for their pet via donations.
There are two other ways to participate in the WOOFnPURR calendar project. For a $25 donation a person can get their pet a spot within the calendar blank spaces of a month. For $50 a person can have their pet's photo on a special memorial page honoring those whose pets have passed. Complete details and registration information can be found online at www.WOOFnPURR.org. Please act NOW to RESERVE your 2014 WOOFnPURR calendar online at wwwWOOFnPURR.org or stop by the shelter and fill out your order form. All calendars ordered will be shipped in September 2013. There are limited quantities so HSS is encouraging everyone to reserve their copy online as soon as possible.
HSS's Acting Development Coordinator Betsy Klein stated, "The goal is to have 100% of the funds raised from the calendar to go to HSS to fund spay and neuter clinics which will happen if a donor can be found to sponsor the actual printing of the calendar." The website services have all been donated by Sedona Web Development, calendar design, layout and photography Skin-Walker Photography and additional photography by David Simmer Photography. A sponsor for the actual printing of the calendar will ensure 100% of the funds raised through the WOOFnPURR calendar project will go to HSS. If you are interested in sponsoring the printing of the calendar and for any additional questions regarding this fundraising project, please contact Betsy Klein at 714-478-0353 or betsy@thesmartgal.com.
"The upcoming adoption event will help many pets in many ways. It will give them new homes and bring awareness to the shelter's ongoing need for funding low cost spay and neuter services to the communities of the Verde Valley. Only 5% of the animals that come into the shelter are spayed or neutered so the need for these services is significant. With the opportunity to give pets new homes and help reduce unwanted litters and homeless pets we are expecting a huge turnout," anticipates Deb Davies.
For more information on adoption, donation and volunteer opportunities with the Humane Society of Sedona please call (928) 282-4679.