Provides for Free Spay & Neuter Services for 800 Cats in Sedona and Verde Valley
Sedona AZ (January 28, 2015) – The Humane Society of Sedona's (HSS) "Be a Part of the Fix" campaign, which offers no-cost spay and neuter services to income qualified residents of the Sedona and the Verde Valley, received a real boost from PetSmart Charities®.  This generous grant will assure that hundreds of pet owners who cannot afford spay and neuter services can get them free for their cats. 
Today, the needs within the Verde Valley for no-cost spay and a neuter service is significant.  There are an estimated 3,400 cats in the area that are still not altered. This large amount of cats is actively producing multiple litters throughout the year which results in pet homelessness, shelter intake and ultimately euthanasia.
There are two main reasons why pet owners delay fixing their pets. First, the cost of the surgery is unaffordable. Second, the location of the clinic is too far to travel. (This is particularly difficult for full time employees). The grant from PetSmart Charities® helps to eliminate these barriers for pet owners by providing spay and neutering services for free at the Humane Society of Sedona's on-site clinic as well as at the clinics of three partnering veterinarians in selected areas in the Verde Valley: Dr. Oler of the Cornville Pet Clinic, Dr. Lana Holcomb of Montezuma Veterinary Services and Dr. Jennifer Gummo-Wagner of Verde Veterinary Hospital.
Since its inception in February of 2014, "Be a Part of the Fix" is the only ongoing no cost spay and neuter campaign available with the Verde Valley. HSS and its partners to date have provided over 700 no-cost spay and neuter surgeries.
With the added support of this new grant from PetSmart Charities®, HSS will focus its spay and neuter initiative on the cat population in Sedona and the Verde Valley over the next year with the intention to provide surgeries to 60% of those unaltered cats, which equates to 2,039 cats.  Funds from PetSmart Charities® will assure that 800, which is 40% of those cats, are spayed or neutered in 2015.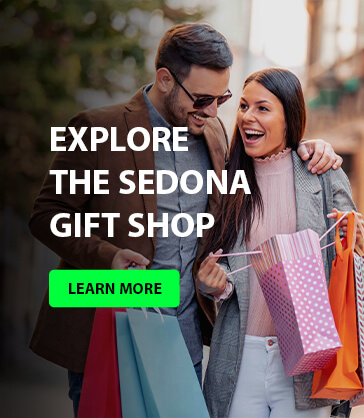 Donations from the community are needed to fund operations for the remaining 60% of the targeted goal.
Those interested in supporting this initiative can donate online at www.humanesocietyofsedona.org  or send a check to Humane Society of Sedona, 2115 Shelby Drive, Sedona, AZ 86336.
For information on how to have your cat spayed and neutered, please call the Humane Society of Sedona to schedule your appointment, or to receive a formal referral to one of the participating Veterinary Clinics at 928-282-4679.
About the Humane Society of Sedona: HSS is committed to actively helping animals in our community. We are passionate about saving animals and giving a voice to the ones most at risk. We believe every person who desires the love of a pet and offers a forever loving home should be able to adopt a pet and we believe every pet deserves a forever loving home. We work with people to help them give their pets quality care through our no cost/low cost spay and neuter services, vaccination clinic, pet food bank and adoption services.
About PetSmart Charities: PetSmart Charities, Inc. is a nonprofit animal welfare organization that saves the lives of homeless pets. More than 400,000 dogs and cats find homes each year through our adoption program in all PetSmart Charities® stores and our sponsored adoption events. PetSmart Charities grants more money to directly help pets in need than any other animal welfare group in North America, with a focus on funding spay/neuter services that help communities solve pet overpopulation. PetSmart Charities is a 501(c)(3) organization, separate from PetSmart Charities, Inc.