A Benefit For The Sedona International Film Festival, Friday, May 11th
Sedona AZ (May 2, 2018) – A spectacular night of jazzy reveling and 1920s elegance will indulge Sedona's desire to experience one of the most enticing eras of the century!
A Swingin' Soiree will kick off at Tlaquepaque on Friday, May 11th at 7:30 p.m.  Attendees are encouraged to wear 1920s attire, black-tie optional dress for the glamorous Gatsby event.  Entry includes live entertainment, dancing, four complimentary cocktails, passed hors d'oeuvres throughout the night and a $50 gaming voucher.
Guests are invited to test their luck at Craps and Roulette gaming tables. Additional $50 vouchers can be purchased for $20 each. Hors d'oeuvres will be provided by Chef Ron Moler with Something Elaborate Catering. Be sure to save room for dessert! Chocolate covered strawberries and an assortment of sweets provided by local favorite Sedona Cake Couture will have your sweet tooth covered.  After you indulged, stop by our whiskey bar and try something extra special.
The highlight of the evening will be the entertainment and special show featuring swanky dancers from the Swingtips. Anyone who has ever seen the Swingtips perform knows how much fun it is to be a part of the band's live, interactive shows. Since 1996, audiences of all ages have found themselves laughing, singing, dancing, and even performing on stage with the band in the tradition of Vaudeville's golden age of variety entertainment with a modern twist.
The Swingtips can be traced back to Kregg Barentine, who in 1992 was responsible in part for the Zony-award winning 1930-40's swing revue, The All-Night Strut, which played to sold-out crowds each night. Soon after, Barentine was offered a touring spot with The Glenn Miller Orchestra playing saxophone, clarinet and flute in '93 and '94. After his return to the Phoenix-metro area, Barentine played to European and U.S. markets with his own original music, continuing to perform with the Dorsey Orchestra, Wayne Newton, Temptations, Bobby Vinton, Bob Newhart, Tito Puente Jr., and others.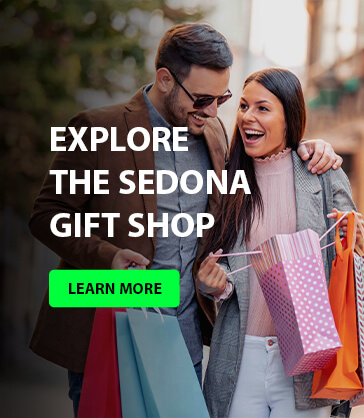 Other special surprises will await the guests at Tlaquepaque including free tarot card readings and a special surprise in our fountain that will keep everyone buzzing for days after the event.
Last but not very least, Renee Taylor Gallery has kindly donated a $5,000.00 Simon G diamond necklace….This spectacular piece will be raffled off during the evening.  Raffle tickets will be $20.00 each or $100.00 for six.
The amazing restaurant Rene at Tlaquepaque will offer a separate 3 course prix -fixe meal before the event begins "Gatsby Style" for $45.00 plus gratuity and tax.   Please call Rene at 282-3225 directly to make your reservation.
Tlaquepaque is sponsoring the event and all proceeds will benefit the Sedona International Film Festival!  Space is limited to 150 people for this very special event on Friday, May 11th.
"A Little Party Never Killed Nobody"
Get your tickets for "A Swingin' Soiree" at www.sedonafilmfestival.org or call 928-282-1177 for tickets and more information.