By Patricia Lowell, Reference Librarian

Sedona AZ (March 22, 2013) – Sedona Public Library has a wonderful and eclectic collection of songbooks, in addition to instrumental arrangements for piano, banjo, and flute.
Many Sedona seniors, as well as younger community members, are taking voice lessons, both privately and through the area colleges. To practice their singing skills, they are looking, for the most part, for songs that are "oldies but goodies," and we have a plethora of choices.
Our collection includes songs of different decades: the 70s, 60s, 50s, and prior. Not too many people have asked for songs of the Civil War period or the Gilded Age, but if they do, we have them.
Some of you may remember "Sing Along with Mitch," which was popular on television many, many years ago. I can even recall the program's host, Mitch Miller, saying "follow the bouncing ball" to show me where I should be singing. Do you remember singing "Tiptoe through the Tulips," made famous (or infamous) by Tiny Tim? Mitch Miller published a book, aptly entitled "Sing Along with Mitch," that includes the words and musical arrangements of a selection of popular songs featured on his show. If you are nostalgic for TV sing-alongs or curious about the more innocent entertainment of an earlier era, check out this book at the Library.
Also, don't miss "Reader's Digest Treasury"—it's a real treasure! It contains words and music to many old favorites such as "Scarlet Ribbons" and "Five Foot Two, Eyes of Blue." With the resurgence of interest in ukulele playing, that tune is a must. How many of you remember singing that and strumming the chords?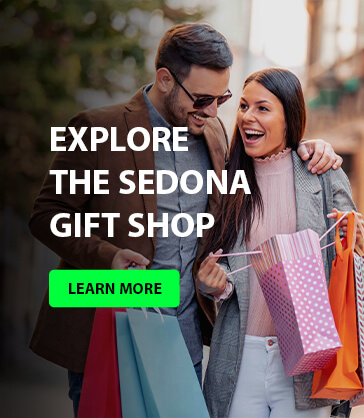 For music hall buffs, we have the full librettos of Gilbert and Sullivan's "Pirates of Penzance" and "The Mikado." They are such fun to read as you visualize all the characters in these lively comic operas.
Need some music for a holiday? We have the book "All American Patriotic Songbook" in the reference area. Take home a photocopy of the lyrics to "America the Beautiful," "You're a Grand Old Flag," and "Yankee Doodle," to name a few, for Independence Day and Memorial Day. For St. Patrick's Day, the book "130 Great Irish Ballads" contains "Danny Boy," "Cockles and Mussels," and many songs that are unfamiliar to American audiences.
Come browse the music collection at the Library and see what gems you can find. Even if you don't want to sing or play, you can relive the memories the tunes evoke.
The Sedona Public Library is a private, 501(c)(3) non-profit corporation, supported by donations and grants. Your tax deductible donation may be sent to: Sedona Public Library, 3250 White Bear Road, Sedona, AZ 86336.