March 12 simulcast will feature Emmy-winning talk show host, comedian, writer and actress
rSedona AZ (March 8, 2013) – New York's famous 92nd Street Y comes to Sedona on Tuesday, March 12 when the Sedona International Film Festival hosts the live simulcast of Joy Behar and Judy Gold. The special event will take place at the festival's Mary D. Fisher Theatre, at 4:30 p.m., live as it is happening in New York.
Enjoy an evening of irreverence and hilarity as Judy Gold sits down with Joy Behar, the award-winning talk show host, comedian, writer and actress. Hear anecdotes and highlights from her life and career, as well as behind-the-scenes stories from her new TV show, "Joy Behar: Say Anything!"
Daytime Emmy Award-winner Joy Behar, one of the two original co-hosts of ABC's "The View," along with Barbara Walters, is among today's leading comic talents. Whether performing standup comedy or interviewing politicians and artists, she is a comedic original and a leading woman both on stage and screen. She hosted "The Joy Behar Show" on HLN from 2009 to 2011. Her new show on Current TV, "Joy Behar: Say Anything" debuted in September 2012.
Behar headlined her own HBO special and was a regular on the series "Baby Boom." Some of her television appearances include the voice of a hilariously neurotic patient on "Dr. Katz," which won the CableACE Award, "Real Time with Bill Maher," "Last Comic Standing," "Who Wants To Be A Millionaire," "Kathy Griffin: My Life on the D-List" and "The Tonight Show with Jay Leno." In 2011, Ms. Behar served as a judge for the 90th annual "Miss America Pageant."
For three years Ms. Behar hosted a popular call-in radio show on WABC, where she discussed politics with a deadly humorous bent. Her film appearances include Hall Pass, directed by the Farrelly Brothers, Cookie, with Peter Falk, This Is My Life, directed by Nora Ephron, Woody Allen's Manhattan Murder Mystery and a cameo in Tyler Perry's Madea Goes to Jail. In theater she had a successful run in the off-Broadway hit The Food Chain, earning rave reviews in the starring role, and also in the critically-acclaimed The Vagina Monologues.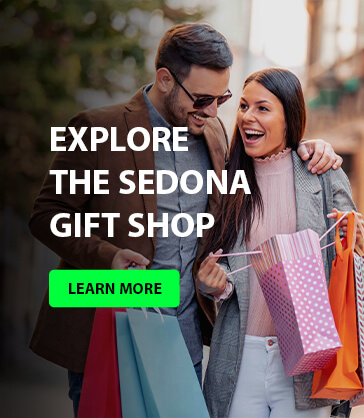 Emmy Award winning actress and comedian, Judy Gold is best known as the star of her two critically acclaimed long-running Off-Broadway hit shows. Judy's most recent show, The Judy Show—My Life As A Sitcom just completed a 6 month run at The D-R-2 Theatre in New York. Ms. Gold was nominated for the 2006 Drama Desk Award for Outstanding Solo Performance for her previous show, 25 Questions for a Jewish Mother. In addition, the show won the 2007 GLAAD award for "Outstanding New York Theater."
Gold was the host of HBO's "At the Multiplex with Judy Gold" from 1999 to 2009, and Judy also hosted Comedy Central's "100 Greatest Stand-ups of All Time" and the "GLAAD MEDIA AWARDS," which aired on LOGO and VH1. Her TV specials include a half-hour comedy special for LOGO, and she is featured in the HBO documentary "All Aboard." Her stand-up specials include "Comedy Central Presents: Judy Gold," "Comedy Central's Tough Crowd Stands Up" and Judy's HBO half-hour special, which received a Cable Ace Award. Gold was seen in the smash hit film The Aristocrats and the documentaries Making Trouble and I am Comic.
Gold won two Emmy Awards for writing and producing "The Rosie O'Donnell Show." She was nominated twice for The American Comedy Award's funniest female stand-up. She has written for Wondertime Magazine, Momlogic.com and The Advocate. Ms. Gold is an instructor at ESPA Primary Stages where she teaches Solo Performance.
"Joy Behar with Judy Gold" will be shown live on Tuesday, March 12 at 4:30 p.m. The event is sponsored by Billy and Cheryl Geffon.
Tickets are $15, or $12.50 for Film Festival members. Tickets are available in advance at the festival office. Both the theatre and film festival office are located at 2030 W. Hwy. 89A, in West Sedona. Call 928-282-1177 for tickets and information or visit www.SedonaFilmFestival.org .