Program on recent history and events in Russia on Sunday, April 22 with special guests
Sedona AZ (April 14, 2018) – On Sunday, April 22 at 1 p.m. at the Mary D. Fisher Theater, the Sedona International Film Festival will present a unique program focusing on recent history and events in Russia featuring the film "Nemtsov" by Vladimir V. Kara-Murza.
The film will be introduced by and some initial comments about Russia made by Mikhail Khodorkovsky, reputedly once Russia's richest person, Russia's most famous recent political prisoner and the Founder of Open Russia.
The screening will be followed by a discussion on the film and current Russian issues featuring Vladimir Kara-Murza, the writer and director of the film, and part-time Sedona resident Bruce Misamore, former Chief Financial Officer of Russia's largest oil company, YUKOS Oil Company.  Mr. Khodorkovsky and Mr. Kara-Murza will be principal participants on Russia at the McCain Institute for International Leadership Sedona Forum during the weekend.
"Nemtsov" chronicles the remarkable political life of Boris Nemtsov, who was assassinated in February 2015 on a bridge next to the Kremlin. It is a story told by those who knew Boris Nemtsov at different times: when he was a young scientist and took his first steps in politics; when he held high government offices and was considered Boris Yeltsin's heir apparent; when he led Russia's democratic opposition to Vladimir Putin. The film contains rare archival footage, including from the Nemtsov family. "Nemtsov" is a portrait. It is not about death. It is about the life of a man who could have been president of Russia.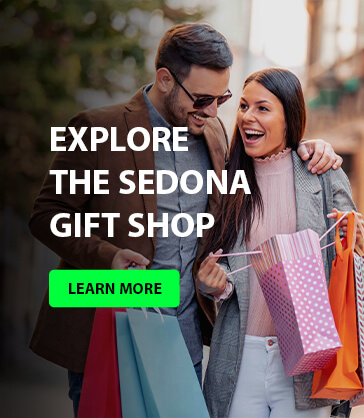 The film was first shown at the Boris Nemtsov Forum in Berlin on October 9, 2016; the Russian premiere was held in Nizhny Novgorod on November 30, 2016. "Nemtsov" has been screened in more than thirty cities in Russia, as well as in Western Europe and North America.
The film was made with support from Open Russia; the English translation was provided by the Institute of Modern Russia.
Mikhail Khodorkovsky is the founder of the Open Russia movement. A successful businessman, Khodorkovsky was the head of YUKOS Oil Company, one of the world's largest oil producers, where he established international management codes of practice, and substantially increased oil production.  A pioneering philanthropist, he established the Open Russia Foundation in 2001 with the aim of building and strengthening civil society in Russia.   An early supporter of democratic change, at a televised meeting with President Putin in early 2003, he criticized endemic corruption.  Later that same year he was arrested and jailed on charges of tax evasion and fraud, charges which he denied and vigorously defended.  Khodorkovsky was sentenced to fourteen years in prison. He was declared a prisoner of conscience by Amnesty International; and finally released in December 2013.  In 2014, the Hague Permanent Court of Arbitration ruled that the Russian Government had violated international law by taking YUKOS from its shareholders, for political purposes, described as a "full assault on Yukos and its beneficial owners in order to bankrupt Yukos and appropriate its assets while, at the same time, removing Mr. Khodorkovsky from the political arena." Today, Khodorkovsky advocates an alternative vision for his country: a strong and just state, committed to observing human rights, free and fair elections, and the rule of law.
Vladimir Kara-Murza is vice chairman of the Open Russia movement and chairman of the Boris Nemtsov Foundation for Freedom. He was a longtime colleague of Russian opposition leader Boris Nemtsov. Kara-Murza is a former deputy leader of the People's Freedom Party and was a candidate for the Russian State Duma. He has testified on Russian affairs before parliaments in Europe and North America and played a key role in the passage of the Magnitsky Act, a US law that imposed targeted sanctions on Russian human rights violators. Twice, in 2015 and 2017, he was poisoned with an unknown substance and left in a coma; the attempts on his life were widely viewed as politically motivated. Kara-Murza writes regular commentary for the Washington Post, the Wall Street Journal, World Affairs, and other periodicals, and has previously worked as a journalist for Russian broadcast and print media, including Ekho Moskvy and Kommersant. He directed two documentary films, They Chose Freedom (on the dissident movement in the USSR) andNemtsov (on the life of Boris Nemtsov). He is the author of Reform or Revolution (Moscow 2011) and a contributor to Russia's Choices: The Duma Elections and After (London 2003), Russian Liberalism: Ideas and People (Moscow 2007), Why Europe Needs a Magnitsky Law (London 2013), and Boris Nemtsov and Russian Politics: Power and Resistance(Stuttgart 2018). Kara-Murza is a recipient of the Magnitsky Human Rights Award, the Sakharov Prize for Journalism as an Act of Conscience, and the Geneva Summit Courage Award. He holds an M.A. (Cantab.) in History from Cambridge.
Bruce Misamore is a part-time resident of Sedona and was the former Deputy Chairman of the Management Committee and Chief Financial Officer of YUKOS Oil Company, working alongside Mikhail Khodorkovsky in Russia's largest oil company and fourth largest oil company in the world to create governance standards, financial practices and investor relations unrivaled in Russia and comparable to the best in the world.  Misamore has been the driving force in successfully bringing cases through international courts to hold Russia responsible for the expropriation of YUKOS – the largest expropriation in history.  Prior to joining YUKOS, Mr. Misamore had been Senior Vice President – Finance and Treasurer of PennzEnergy Company (the former Pennzoil Company).  Mr. Misamore's prior positions also included Vice President and Treasurer of Pennzoil Company, various middle and upper middle financial management financial positions with Marathon Oil Company/USX Corporation, investment portfolio management for a large trust company and teaching finance at Bowling Green State University (BGSU). In 2004 he was named the top CEO/CFO in Russia for investor relations by IR Magazine.  Bruce splits his time between his homes in Houston and Sedona, and is a part-owner of Javelina Leap Vineyard and Winery.  He earned both his BSBA in finance and his MBA from BGSU.
"Nemtsov" will show at the Mary D. Fisher Theatre on Sunday, April 22 at 1 p.m. Tickets are $12, or $9 for Film Festival members. For tickets and more information, please call 928-282-1177. Both the theatre and film festival office are located at 2030 W. Hwy. 89A, in West Sedona. For more information, visit: www.SedonaFilmFestival.org.