Sundance sensation and critically-acclaimed new film premieres at Mary D. Fisher Theatre
Sedona AZ (June 4, 2014) – The Sedona International Film Festival is proud to present the Northern Arizona premiere of the award-winning and eye-opening documentary "Fed Up" showing June 12-18 at the Mary D. Fisher Theatre.
Critics are calling it the most important film you will see all year! The New York Times raves "Fed Up" is "a call to action! A fast, coolly-incensed investigation." The Los Angeles Times calls the film "eye-opening … it pulls no punches in its informed outrage." Additionally, Rolling Stone Magazine says, "Here is something rare at the multiplex: A movie that matters!" US News & World Report warns: "If you eat, you need to see this movie!"
Everything we've been told about food and exercise for the past 30 years is dead wrong. "Fed Up" is the film the food industry doesn't want you to see. From Katie Couric, Laurie David (producer of the Oscar-winning "An Inconvenient Truth") and director Stephanie Soechtig, "Fed Up" will change the way you eat forever. 
In 1977, the U.S.Government issued the McGovern Report, its first ever dietary guidelines and with it,one of the greatest health epidemics of our time ensued.In her documentary feature debut, executive producer and narrator Katie Couric joins Laurie David, Regina Scully and director Stephanie Soechtigto explore why, despite media attention and government policies to combat obesity, generations of kids will now live shorter lives than their parents. 
Upending the conventional wisdom of why we gain weight and how to lose it, "Fed Up"unearths the dirty little secret your favorite brands/restaurants don't want you to know – far more of us get sick from what we eat than anyone ever realized and this is in large part due to the fact that 80% of the 600,000 items sold in grocery stores have added sugar.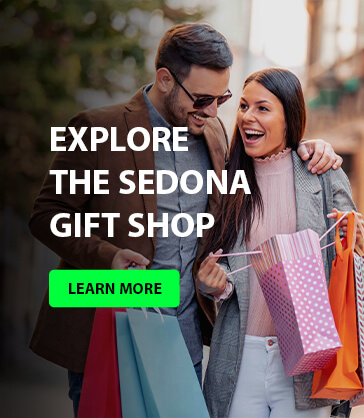 Following a group of families – the children of whom are the hardest hit demo because unbeknownst to them or their parents, they're being force fed food with added sugar – for more than two years, Soechtig achieves a profound intimacy as they document their uphill battles to follow the conventional wisdom of 'diet and exercise', in order to live healthier, fuller lives. In captivating interviews with the country's leading experts, "Fed Up"lays bare a decades-long misinformation campaign orchestrated by Big Food and aided and abetted by the U.S.Government.
"Fed Up" will be shown at the Mary D. Fisher Theatre June 12-18. Showtimes will be 7 p.m. on Thursday, June 12; 5 p.m. on Sunday, June 15; and 4 p.m. on Monday, Tuesday and Wednesday, June 16, 17 and 18. 
Tickets are $12, or $9 for Film Festival members. For tickets and more information, please call 928-282-1177. Both the theatre and film festival office are located at 2030 W. Hwy. 89A, in West Sedona. For more information, visit: www.SedonaFilmFestival.org.