It's all about bling and bowties as Sedona Film Festival presents "An Evening with Cher" starring Heidi Thompson at special event 
Sedona AZ (November 12, 2016) – Ring in the season early this year when the bling of the holidays meets Hollywood and Las Vegas in a special evening celebrating the legendary Cher. The occasion is "Diamonds and Divas" on Sunday, Nov. 20 at the Enchantment Resort, presented by the Sedona International Film Festival.  The evening will include a spectacular concert and tribute to Cher by award-winning, renowned tribute artist and Las Vegas "Legends in Concert" headliner Heidi Thompson. Throw in a "bling" auction (themed to the hit songs of Cher), raffle, and dinner by one of Sedona's finest restaurants and you have the makings of a very special evening of seasonal fun and festivities.  Experience Hollywood style, a Las Vegas showstopper and the spirit of the film festival in the unmatched ambiance of the Enchantment Resort!
Kick off the evening reception with "A Taste of the Verde Valley" featuring fine wines from local vineyards. The tasting will be a prelude to a sumptuous four-course, family-style seasonal dinner prepared by Enchantment Resort. 
And then, on to the main event! "An Evening with Cher" — a highly-acclaimed one-woman show performed by vocal impressionist Las Vegas headliner Heidi Thompson — will feature a tribute to Cher and her hit songs and glamourous, iconic costume changes.
Thompson is the world's premier Cher impersonator with the uncanny look, sound and mannerisms of the real star. She sings the hits live and even incorporates comedy along with audience participation to create a fun, exciting and unique entertainment experience in the spirit of Cher herself.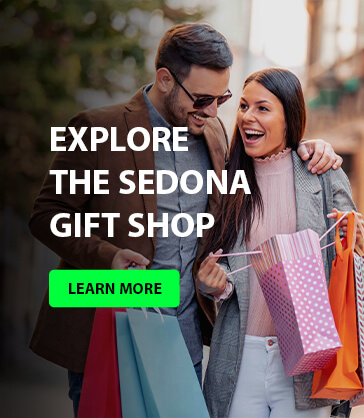 As a performer, Thompson is best known for her comedic character comedy. She has headlined on the Las Vegas strip for over 20 years in such shows as "Legends in Concert," "American Superstars" and "Leather and Lace." She has also guest-starred on numerous national television shows like "The Nanny," "Ellen," "Leeza" and "The View" with her stellar impersonation of Cher. She has opened for many celebrities such as Kenny Loggins, Jay Leno and Barry Manilow. 
In the spirit of the evening, "Diamonds and Divas" is a sparkling and dazzling affair — bling and bowties evening attire is encouraged!
"A Taste of the Verde Valley" wine-tasting reception begins at 5 p.m. Dinner and the evening's festivities will follow.
 The event is sponsored by the Enchantment Resort, with support from the Verde Valley Wine Consortium and local vineyards. Space is limited to 200 people for this very special event on Nov. 20. Tickets for "Diamonds and Divas" are $125 per person, or $110 for Film Festival members. Call the Sedona International Film Festival at 928-282-1177 for tickets and more information. You may also visit www.SedonaFilmFestival.org