Sedona AZ (March 16, 2016) – The Sedona, Verde Valley Chapter of NAWBO will host four dynamic Verde Valley businesswomen in a panel presentation called "Right Brain, Left Brain – Women Take Creativity & Analysis to Booming Business" from 4-6 p.m. on Thursday, April 14th, at Relics in West Sedona.
Speakers are Linda M. Haggard, Sedona Integrative Medical Clinic; Lori Mabery, Blazin' M Ranch; Sarah McLean, McLean Meditation Institute; and Karen Reinhold, State Farm Insurance.
These women are successfully combining analytical and creative talents to make their businesses thrive, bringing both their right and left brains to play in business and in life to lead a productive, positive and happy business.  They will be talking about how they combine and balance the "right brain" or creative and play aspects with the "left brain" or math, analysis and finance aspects to make successful and productive business.
The panelists will be addressing whether they think women entrepreneurs tend to be more right- or left-brained or be prone to bring a mix of skills to the table. They will address how they developed skills on the non-dominant side of their brains and how to maintain a work-life balance as an entrepreneur.
Linda Haggard is a Physician Assistant, specializing in Integrative Medicine, Age Management Medicine, Bio-Identical Hormone Replacement Therapy, and Medical Aesthetics. She and her husband, Eric, own and manage the Sedona Integrative Medical Clinic and the Sedona MediSpa.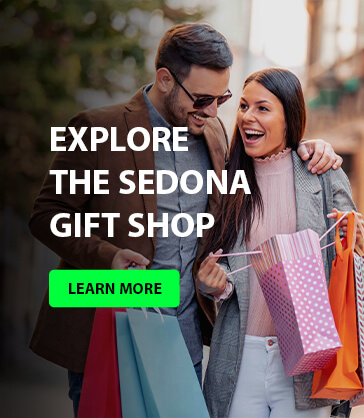 A California native, Lori Mabery moved to Arizona in 1970 when her parents retired to Sedona.  Graduating from Northern Arizona University, she has had diverse careers as an optician, educator, and over the past twenty-one years served as Managing Partner and visionary for her family's Western dinner and show venue, the Blazin' M Ranch, in Cottonwood.  She and husband, Dan, also own Coldwell Banker Mabery Real Estate there.
Sarah McLean is a global go-to teacher for contemporary meditation and mindfulness practices. With kindness and humor, she'll share her discoveries of self-compassion, clear communication, and how to live a peaceful life. She can inspire anyone to begin or recommit to their mindfulness and meditation practice.  Before settling in Sedona in 2001, Sarah traveled the world studying and practicing meditation techniques and seeking secrets to peace and fulfillment. She's lived in a traditional ashram in India and was a two year resident at a remote Zen Buddhist Monastery. Sarah founded the McLean Meditation Institute in 2006, which offers meditation training and the international Meditation Teacher Academy®.
Karen Reinhold has been a State Farm Agent for 30 years. She loves being in a helping profession, and operates her business at the highest level of integrity. Karen is paid to sell, but sees her job as education and problem-solving. Insurance can be complicated, but it doesn't need to be difficult. The key is having someone who will take time to explain everything, so you can operate from a position of information, truly understanding what you have and how it works. Karen and her team work hard to make sure their clients feel valued and appreciated, and are properly protected.
Pre-registration for the event is $15 for members and $20 for guests and includes light appetizers. On-site registration is $25 for members and $30 for non-members. Pre-registration is available at www.nawbo.org/sedona-verde-valley. Relics is located at 3235 W Hwy 89A, in Sedona. For more information, email info@nawbosvv.org.
The mission of the Sedona – Verde Valley Chapter of NAWBO is to promote the excellence of their members, thereby strengthening their businesses and the vitality of the Northern Arizona economy; connect independent, vibrant business owners locally, regionally, nationally and globally; stimulate their members' business potential through education, training and mentoring.