By Tommy Acosta
If you make less than $150,000 and thought of visiting Sedona you are not the target of a recently proposed marketing effort by the Sedona Chamber of Commerce, focused on luring visitors that that are affluent.
A request by the chamber for the city to release $225,000 from its marketing contingency plan to be used for destination marketing targeting people with money, was torpedoed at the Sedona City Council meeting of January 24.
Council members rejected the request in a 4-3 vote, with council members Holly Poog, Melissa Dunn, Brian Fultz and Kathy Kinsella voting against the request and council members Scott Jablow, Pete Furman and Jessica Williamson voting in favor.
The chamber had hoped to use the contingency funds to bring tourists to Sedona that are well heeled and willing to spend scads of money rather than focusing marketing efforts on "day trippers" who come to the city to hike or spend little more than a day here exploring, off-roading, browsing the UpTown shops and spending little cash while clogging up the roads and making it difficult for locals to get around town.
At the meeting, the chamber and business owners lamented the lack of tourism the town is now experiencing, believing that the city-stifled marketing effort of the chamber over recent years has led to a downturn, with many business owners stating they are suffering losses of 25 percent or more in revenue.
Walking a tightrope between Sedona business representatives clamoring for more advertising, vocal residents against tourism that are frustrated with increased traffic in the city, and skeptical council members, Sedona Chamber of Commerce President and CEO Michele Conway proposed a possible remedy that would strategically target "appropriate" travelers by utilizing focused-digital media that highlights other aspects of the Sedona lure, like art, galleries and culture.
Sedona Mayor Scott Jablow added dining as one of Sedona's allures and voiced his support for the chamber's request.
"I agree that we have to do marketing," he said. "This is the time to do it."
Councilman Brian Fultz felt it would be a waste of money allocating the requested funds to help businesses.
"I am struggling with the justification that we are in need," he stated. "I am not seeing a compelling reason  why we have to do something right now. We can't market to the point of trying to save every struggling business."
Conway emphasized diversifying destination marketing to focus on the affluent would help Sedona.
"Sedona needs to attract the right visitors," she said, pleading with the council to support her request.
"It is our strong recommendation that we resume destination marketing," she said to a less-than-sympathetic council.
The majority of council members did not see where the need for more advertising resides or that bringing more visitors, whether affluent or not, would do anything to alleviate the congestion in town and overcrowding on the roads.
"I'll tell you what we want," Councilwoman Jessica Williamson said, most likely referring to herself, locals,  and fellow council members. "What we really want is the number of people coming to Sedona to be cut way down, way, way down. And maybe we want these rich people who are coming from wherever they come, to come. But that's not reality. Those other people are going to come."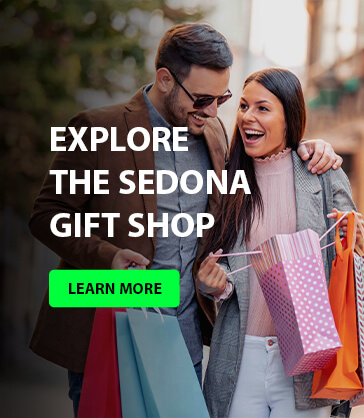 She cast doubt that the effort to target the affluent would in any way help alleviate the traffic and its negative impact.
"I think we are just going to get more day trippers," she said.
Despite questioning whether spending the extra cash to lure affluent visitors to Sedona would help alleviate the overcrowding, the councilwoman voted in favor of the chamber's request, as previously noted.
Tommy Throws in His 'Two-Cents' Even Though He is Not Supposed to Editorialize in a Supposedly Objective News Article
Ahem… Councilwoman Williamson is absolutely right! Any kind of marketing effort, whether it's trying to attract people that make more than $150,000 or paupers who want to experience Sedona A' la carte, is going to bring in more tourists — a good thing for the businesses of Sedona.
The fact is lodging is down. Businesses are panicking. People are not coming to Sedona like they once were and they are not spending as much.
Other tourist destinations across the country and overseas are fighting, competing as if their economic lives depend on it while Sedona appears to fiddle as Rome burns, apparently failing to see the urgency obvious to the chamber and the suffering businesses.
Unfortunately, for those locals whom traffic is the bane of their lives, we need the "other people" to come, regardless if it takes a half hour longer to get from one end of town to the other or having to make reservations for their favorite restaurants.
Council members Jablow, Williamson and Furman should be commended for voting yes, and considering the apparent "dire" situation many of our smaller businesses, hotels and resorts in the community are experiencing.
As a small business owner and resident in this town my margin depends on other Sedona businesses doing well.
That's why I totally support the Sedona Chamber of Commerce. They are doing a great job promoting our city. Our city council should be 100 percent behind them as well.
Oh, and further, don't knock the day trippers and those who enjoy browsing and shopping in the UpTown stores because they shovel a load of moolah into city coffers too.
What else? Hmm? What was it community activist and Chamber Governing Board member Al Comello said?
Oh, yes!
"I don't know if this advertising campaign will make a difference," Comello said. "I don't really care. I just want to know we are doing something for the economy, Sedona, and making a difference."
Way to go, Al. You got my vote!