Sedona AZ (April 20, 2018) – The Collective Sedona is pleased to announce a new Community Market beginning May 12th and each Saturday thereafter from 9 am to 1pm at The Collective Sedona. The Market will feature fresh produce, farm products and tasty treats from local farmers. For more information or to become a vendor, call Joseph at 928-202-0936.  
The Collective Sedona has re-branded their Second Saturday Art Walk offering a new format and new time for this monthly event. Now called Second Saturday Fusion, this event will take place from 1pm to 7pm every Second Saturday of the month. Visitors can Meet the Artists, shop with local merchants, enjoy food and wine tastings, free refreshments and live music along with children's activities. "We renamed this event because we have combined and infused so many great aspects together giving the community and tourists an opportunity to just sit and enjoy the beauty of The Collective Sedona," said Gigi Rock, Special Events Manager. The event will also feature a Cruise-in Gathering where auto clubs from the community are invited to display their cars, trucks and motorcycles. All are welcome and this event is free to the public.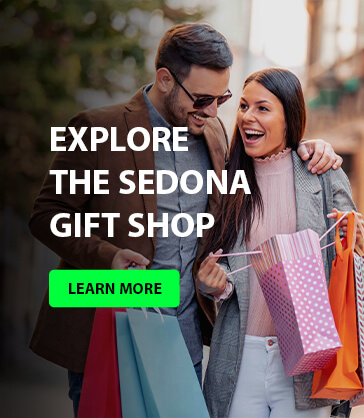 Vista Hall, a special event venue located on the second level of The Collective Sedona, has announced a new Co-Op program. Do you need a professional space? A fun space? A versatile space? For a meeting, gathering, drumming circle, small event, whatever you can think of? Vista Hall at The Collective Sedona is a modern, state of the art event venue that can accommodate groups up to 200 for theater performances, dancing, concerts, corporate meetings, weddings and so much more, with room for an additional 150 outdoors.  For more information, call: 928-200-9675, email: tcsevents@thecollectivesedona.com or visit www.vistahall.com.
The Collective Sedona offers an eclectic mix of shops and restaurants, incredible views, celebration of life, arts and culture, promotion of health and wellness and a genuine investment in the community and its residents. Check out what's happening in this convenient location — 7000 State Route 179, Sedona AZ 86351 The Collective Sedona — the "Heart of The Village."