Oscar winning Actress, Susan Sarandon and Award-winning Filmmakers Thomas Morgan and Jonathan Bricklin Launch Reframed Pictures to Create Films with Measurable Impact 
The Sedona Film Festival announcement includes Reframed Pictures first film and a star-studded Advisory Board 
Sedona AZ (March 1, 2014) – Actress Susan Sarandon and Filmmakers Thomas Morgan and Jonathan Bricklin announced the launch of their film company, Reframed Pictures, at the Sedona International Film festival today. Reframed Pictures mission is to create and support films that are not only entertaining, but also raise awareness about human rights and social justice issues. But Reframed Pictures plans to take awareness raising one step further by creating opportunities for action associated with each film. 
"Film is such a powerful medium.  The films we produce and support will be based on their ability to motivate you, the viewer, to make some kind of positive action that we can measure, like donating your time or money, signing a petition to change a law, or voicing your opinion where it counts," said Mr. Morgan.
Ms. Sarandon added, "How you see the world is all about perspective, and how you frame it. Reframed will provide support to talented filmmakers with original visions."
Reframed Pictures also announced its heavy-hitting Board of Advisors.  It includes Bob Balaban, Harry Belafonte, Geena Davis, Jonathan Demme, Mary Fisher, Alex Gibney, Whoopi Goldberg, Pat Mitchell, Zadie Smith, Morgan Spurlock, Fisher Stevens.
In addition to its announcement, Reframed Pictures is premiering its first film, These Storied Streets at the Sedona festival.  The film is a stunning look at homelessness in America, telling the stories of the homeless and the formerly homeless and their struggle to survive. The stories are real, raw and haunting.  These Storied Streets is directed by Jack Henry Robbins and Mr. Morgan.
The second film to be presented under the Reframed banner will be Silenced, a documentary from Oscar nominee James Spione (Incident in New Baghdad) expected to premiere later this spring.   Susan Sarandon and Thomas Morgan serve as Executive Producers on the film.
About the Principals
Susan Sarandon
 Susan is an Academy Award®-winning actor who has made a career of choosing diverse and challenging projects in both film and television. She is extremely versatile and brings her own brand of sex appeal and intelligence to every role – from her fearless portrayal in Bull Durham to her Oscar®-nominated performances in Thelma and Louise, Lorenzo's Oil, The Client, and Atlantic City to her Academy Award®-winning and SAG Award®-winning role in Dead Man Walking. Other film credits include the 1975 cult classic The Rocky Horror Picture Show, Pretty Baby, Stepmom, The Lovely Bones, Enchanted, Little Women, Safe Passage, White Palace, The Witches of Eastwick, and many, many others.
She has also been a featured television actor. In 2008, she received an Emmy® Nomination for Outstanding Lead Actress in a Miniseries for her role in the HBO film Bernard and Doris, as well as a Golden Globe® and SAG® nomination. She received an Emmy and SAG nomination for her work in Barry Levinson's You Don't Know Jack with Al Pacino for HBO.
Upcoming projects include The Last of Robin Hood with Kevin Kline and Dakota Fanning, The Calling with Ellen Burstyn, Topher Grace and Donald Sutherland and Tammy with Melissa McCarthy.
Ms. Sarandon is an activist for many progressive and political causes. In 2006, she received the Action Against Hunger Humanitarian Award. She was honored for her work as a UNICEF Goodwill Ambassador, an advocate for victims of hunger and HIV/AIDS, and a spokesperson for Heifer International. She is also involved with Hope North.
Thomas Morgan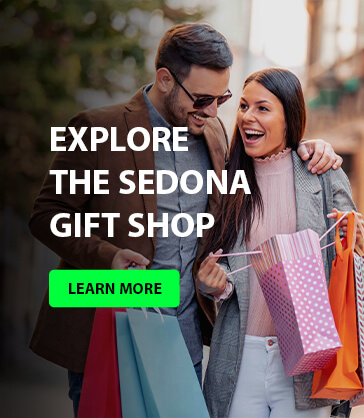 After a life full of unlikely circumstances, Thomas was moved to leave his day job to create documentaries that tell stories of hope when people are faced with unthinkable circumstances.  He produced and directed Waiting for Mamu about the life of Pushpa Basnet (2012 CNN Hero of the Year) who removes children from the prisons of Nepal, and These Storied Streets about the real lives of America's homeless.
Thomas is currently in production on the series A Blacksmith's Revolution that explores the impact of the world's most environmentally toxic hot spots on children.
Thomas, his wife Jenny, and his four children live in Charlotte, NC. He frequently speaks to groups across the country about social cause activism for the rest of us.
Jonathan Bricklin
Jonathan Bricklin did not invent the game of ping-pong, although he does sometimes take credit for it. He can't help it, he comes from a family of peddlers; his father sells air (turbines), his mother sells water (ionizers), and he sells ping-pong (through a chain of ping-pong social clubs he co-founded called Spin).
Mr. Bricklin has produced and directed 'The Entrepreneur'  a feature length documentary film released in 2013. He lives in Manhattan where he writes sci-fi/fantasy novels. He has no children or pets, but plans to get a plant when the time is right.
Jonathan Bricklin is completing the definitive book as you read this.
About the Films
These Storied Streets
These Storied Streets tells the haunting stories of homeless and formerly homeless in America.  The film provides provide a window into their struggles, questions stereotypes and changes the way you feel about homelessness. These fascinating stories and the fact that homelessness is currently growing at an unprecedented rate in America, inspired Mr. Morgan to make the film.
"The more people we talk to who know homelessness first hand—families, veterans, young adults—the more I realize that they live lives very similar to mine and yours. When I hear how they have come to find themselves homeless, I know we could all be just a few missteps away from finding ourselves in the same situation.  And as they struggle to get out, the rest of society sees them as a nuisances or eye sores, if they even see them at all." — Thomas Morgan, Producer/Director
Silenced
Beneath the headlines, out of sight of most Americans, a critical war is being fought between those who would reveal the starkest truths about the United States' national security policies, and a federal government ever more committed to shrouding its activities in secrecy.
According to the Justice Department, those who leak sensitive information to the public are a threat to the nation's safety—but transparency advocates maintain that a campaign to intimidate and punish anyone who speaks out about wrongdoing is underway. The immediate goal may be to contain embarrassing information, but the long-term consequence could erode the ability of the press to act as a check on government power. What is actually at stake, say the whistleblowers themselves, is nothing less than our bedrock Constitutional protections enshrined in the Bill of Rights.
In Academy Award nominee James Spione's new documentary, Silenced, the most important truth tellers of the post-9/11 era speak for the first time in one film.  They reveal, in dramatic and unprecedented detail, the evolution of the government's increasingly harsh response to unauthorized disclosures.  Silenced explores the unique courage and character it takes to challenge unethical behavior from within the national security establishment.  Its truth tellers along with a number of independent experts and thinkers, offer an analysis of what their chilling ordeals mean for the future of our country.