Sedona AZ (December 21, 2012) – On Tuesday, December 18, 2012 the people and animals of Northern Arizona lost a best friend as Birgitte "B" Skielvig passed away in the arms of her beloved husband John Phillips.
As Executive Director of the Humane Society of Sedona, B started her career at HSS 23 years ago as a kennel associate. She moved to Sedona from Phoenix in 1989 with hopes of joining HSS as the shelter manager. However, when she arrived, the position had been filled. B's commitment and desire to be a part of HSS was so strong she decided to take a lower paid open position at the shelter. From the very beginning she had a vision in her head of what the shelter could and would become.
Twenty three years later, because of B's vision and collaboration with staff, volunteers, sponsors, residents and businesses of the community, HSS has been able to grow and offer services to the entire Verde Valley that benefit homeless and community pets. Knowing the best way to reduce the number of homeless pets is through spay and neuter, B started HSS's Low Cost Spay and Neuter Clinic available for all residents of the Verde Valley. This was soon followed by the Low Cost Vaccination Clinic and B had plans in the works for a Low Cost Dental Clinic. B always believed that people want to give the best to their pets and simply may not have been able to afford to do so, especially with the last few years of economic downturn, particularly in Northern Arizona. Because of B, HSS gives pet guardians the opportunity to give their pets the very best care while reducing pet overpopulation.
B's intention of creating HSS as an open shelter and honoring that mission was to ensure HSS could help all the animals brought to the shelter. As an open shelter HSS strives to keep all adoptable animals and even give that little extra attention to those that may need it to become adoptable such as behavior training, medical care or fostering. However there were always cases where hard decisions needed to be made and B knew in her heart when it was more respectful and humane to euthanize. These were very hard decisions for anyone to make however B never wavered in her intention and belief she was doing what was best for each and every animal that came through the shelter doors.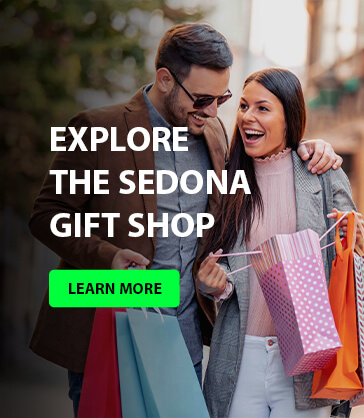 B loved animals, the shelter, family, staff, volunteers, Sedona and her most of all, her husband John and her "girls" Cricket and Lizzy. In return B is loved by many and there has been an overwhelming response to her passing and the significant loss to the animal welfare world.
As someone who always loved a great party, HSS will be honoring B in the only way she would want it a celebration of her and her life's work. The event will be at the Poco Diablo Resort on January 12, 2013 from 1:00 to 3:00 pm. All are welcome and there will be an opportunity for those who would like to share their stories of B. B's husband John has requested that in lieu of flowers, donations be made to the Humane Society of Sedona in her name.
If you are interested in being involved with the celebration in some way, please contact Betsy Klein at 928-282-4679 or development@humanesocietyofsedona.com.