ADOT project to ease congestion along southbound uphill stretch near Camp Verde
Camp Verde AZ (February 28, 2014) –  One of the most visible projects on Interstate 17 is moving onto the final phase of construction.
Since the January 2013 start of the $11.8 million safety improvement project south of Camp Verde, the Arizona Department of Transportation has moved approximately 350,000 tons of dirt and boulders from Copper Canyon to clear a path for the construction of the first-ever climbing lane (and third travel lane) on southbound I-17.
When complete, the additional southbound lane through the final two miles to the top of Copper Canyon will make it easier for motorists to pass large trucks and slow-moving vehicles whose speed drops because of the sustained grades along this stretch of highway (mileposts 280-282), which is the primary travel route linking Phoenix and Flagstaff.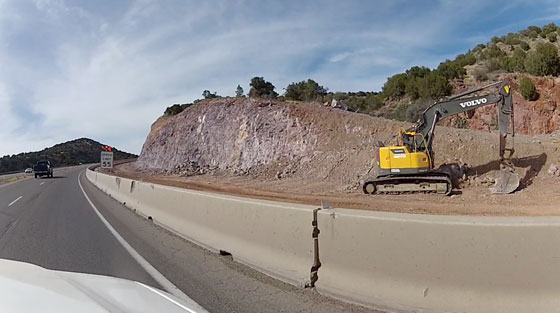 Since early 2013, motorists traveling late at night on I-17 (primarily between 11:30 p.m. and 3:30 a.m.) have had to plan ahead to avoid more than 70 planned one-hour closures required to safely remove the rock material from the mountainside of Copper Canyon. Those restrictions ended with the final overnight blasting closure on Feb. 18, but additional lane restrictions are anticipated in the future as crews move to pave the new lane.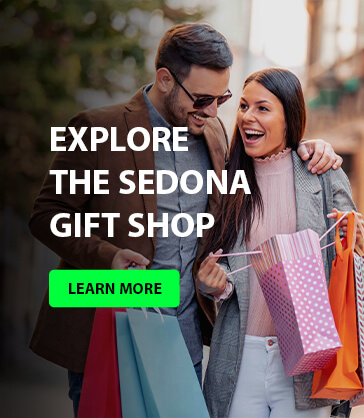 With the blasting phase of the project completed on Copper Canyon and the project 80 percent finished, crews have already begun building the subgrade for the new pavement on the climbing lane, which will add a third travel lane for motorists to climb to the top of the steep Copper Canyon.
ADOT will start final paving operations for the project in early summer when temperatures are ideal for this type of work.
In addition to the climbing lane, ADOT is also building a two-mile-long merging lane between the State Route 260 junction and General Crook Trail traffic interchange (mileposts 285-287), which is located just before the approach to Copper Canyon. The merging lane will allow larger vehicles to gain speed before merging onto I-17 while also providing more room for passenger vehicles traveling past slower traffic.
ADOT expects to complete the entire project in early summer. For more information about this project, please visit www.azdot.gov/climbinglane.
Visit facebook.com/azdot or azdot.gov for more information about ADOT. For more information about ADOT projects and programs across Arizona, see the agency's latest blog posts at azdot.gov/blog.