Sedona AZ (January 7, 2018) Combining old world romance with new world form, The Black Market Trust brings you a simple, elegant and well-defined classic sound that you will be tapping your toes to. This American pop/vocal jazz band will be performing Saturday Jan. 13 starting at 7 PM and Sunday, Jan. 14, starting at 6 PM in the Sound Bites Grill Celebrity Show Room.
The Black Market Trust combines the sounds of the great American crooners and vocal groups with the romantic Eastern European fire and energy of gypsy jazz guitarist Django Reinhardt. Through their handsome vocals and timeless melodies, the Los Angeles-based band fuses unforgettable classics with elements of pop. 
Consisting of five world class musicians who have traveled the globe recording and performing on the world's biggest stages and with music's most renowned artists, The Black Market Trust capitalize on their experience and pedigree to deliver a lively, crowd pleasing performance filled with some of the best songs ever written.
Merging their love of everything from The Mills Brothers to The Beach Boys, Sinatra to Lennon/McCartney, the band has arranged lead, and – part vocal harmony lines to many of the Great American Songbook standards. Be transported as they meld two distinctly different vibes- one of a gypsy campfire, the other a slick metropolitan nightclub- into a cohesive, stylish sound.
The Black Market Trust, having played in Sedona the last two years, is setting out on their 2018 tour, with Sound Bites Grill being their first destination before heading to Tucson and then off to North Carolina.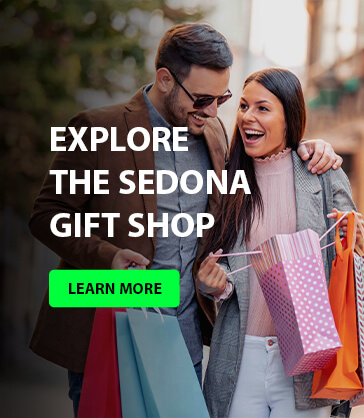 The five members consist of Jeffrey Scott Radaich, Chris Irwin, Brian Netzley, Brandon Laws and Nick Coventry imbue the album with an obvious love of music and contagious, upbeat, toe tapping joy.
The lead guitarist Jeffrey Scott Radaich has gained notoriety for his songwriting, as well as his technical prowess and musicality. He has been touted as one of the most innovative and influential American acoustic gypsy jazz guitarists today.
Tickets for the evening are $15 to $25 (VIP Seating). The entire dinner menu is available until 10 PM on Saturday and until 9 PM on Sunday. The venue also offers a dinner package of a 3-course pre-fixed menu for an additional charge or you may order off the regular menu. Doors open at 5:30 PM both evenings. Not attending the concert you may sit in their main dining room or patio.
Sound Bits Grill is located at the Hyatt Pinon Pointe Shops in Sedona. The entertainment restaurant is open for lunch and dinner daily at 11:30 AM. The restaurant has separate dining areas for guests that do not attend the shows. They serve dinner until 9 PM every night and till 10 PM on Friday and Saturday nights. For more information and full calendar of events visit SoundBitesGrill.com or call 928-282-2713
What: Black Market Jazz Gypsy Swing Band
When: Jan. 13 at 7 PM and Jan. 14 at 6 PM
Where: Sound Bites Grill, 101 N Hwy 89a Sedona AZ, 86336 at Hyatt Pinon Pointe Shops Uptown Sedona. Cross Street Hwy 179
How Much: $15 to $25 depending on seating
More Info: 928-282-2713 • www.soundbitesgrill.com