Cyclists from across the country are gearing up for the new Bike MS Arizona ride in the Verde Valley on April 14 and 15.
Verde Valley AZ (February 21, 2012) – The Arizona Chapter hopes to raise over $500,000 through Bike MS: Ride the Vortex – Sedona Verde Valley to support research and local programs for more than 8,000 Arizonans living with multiple sclerosis (MS). Registration is only $50 through February 29, a savings of $25. Fees pay for the full weekend and include: five full meals, full support on the route, frequent complimentary rest stops, and more. There is also a minimum fundraising requirement of $250 which helps the Arizona Chapter continue its mission of finding a cure for MS and providing Arizonans affected by MS the programs and services they need to live quality and fulfilled lives.
The new route will take participants through Cottonwood, Camp Verde, Clarkdale and Sedona, exploring a few wineries in Verde Valley along the way. Another new feature to the ride this year will be an expo on Friday and Saturday night of the event at the campsite located at the Verde Valley Fairgrounds in Cottonwood. The expo will feature local businesses, artists and vendors showcasing their talents, products and services.
The ride will begin and end at the Verde Valley Fairgrounds on both days and cyclists can choose from multiple route options. On day one, cyclists have their choice of a 45-mile route, a 65-mile route, or 100-mile route; while on day two, a 30-mile route or 50-mile route will be available.
The region, known for its beautiful landscapes and mountains, consists of route options that can prove to be challenging. With this in mind, the Arizona Chapter is advising all participants to take advantage of the local training program and range of support on the route during the ride as well. Known as one of the best supported bike rides in the state, Bike MS will be fully supported with rest stops, medical personnel and support vehicles to help along the route.
Participants will also have the option of joining a team or creating a new team. This provides a great way to meet other cyclists, network, build morale and gain support. Any group of four or more people can form a team by visiting www.bikeMSarizona.org or by calling 1-800-344-4867. Bike MS: Ride the Vortex – Sedona Verde Valley also accommodates single riders.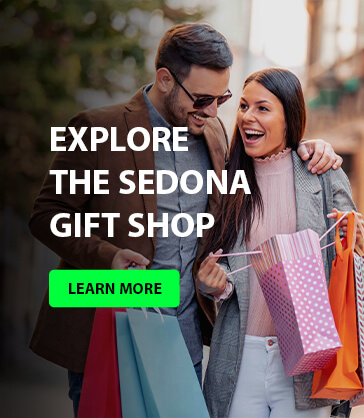 For the last four years, the National MS Society has hosted Bike MS in Florence and had some success, but its biggest success came in earlier years when it was known as the MS150 Best Damn Bike Tour. The recent changes come after many participants urged for a change in scenery during the 2011 campaign.
"A change was necessary," said Blaine King, Bike MS Manager for the Arizona Chapter. "Events often go through cycles and the ride in Florence had run its course. Our participants asked for a cycling event that was both challenging and scenic, so we're going to do our best to deliver."
About Multiple Sclerosis

Multiple Sclerosis (MS) interrupts the flow of information from the brain to the body and stops people from moving. Every hour in the United States, someone is newly diagnosed with MS, an unpredictable, often disabling disease of the central nervous system. Symptoms range from numbness and tingling to blindness and paralysis. The progress, severity and specific symptoms of MS in any one person cannot yet be predicted, but advances in research and treatment are moving us closer to a world free of MS. Most people with MS are diagnosed between the ages of 20 and 50, with more than twice as many women as men being diagnosed with the disease. MS affects more than 400,000 people in the U.S., and 2.5 million worldwide.
About the National Multiple Sclerosis Society

MS stops people from moving. The National MS Society exists to make sure it doesn't. We help each person address the challenges of living with MS through our 50-state network of chapters. We fund more MS research, provide more services to people with MS, offer more professional education and further more advocacy efforts than any other MS organization in the world. The Society is dedicated to achieving a world free of MS. We are people who want to do something about MS now. Join the movement at nationalmssociety.org.
Studies show that early and ongoing treatment with an FDA-approved therapy can reduce future disease activity and improve quality of life for many people with multiple sclerosis. Talk to your health care professional and contact the National MS Society at http://aza.nationalMSsociety.org or 1-800-344-4867 to learn about ways to help manage multiple sclerosis and about current research that may one day reveal a cure.