Sedona AZ (November 4, 2016) – The Sedona Visual Artists' Coalition (SVAC) is excited to announce the opening of its 16th annual Fall Themed Exhibition entitled:  "Back to the Future:  SVAC's 20th Anniversary Exhibition".  The show opens on November 18th, runs 10 a.m. – 5 p.m. daily, and closes December 4, 2016.
A gala opening reception for this eagerly anticipated free event is set for Friday, November 18th p.m. at the Sedona Arts Center's Special Exhibition Gallery, 15 Art Barn Road in Uptown Sedona.
The exhibition coincides with SVAC's 20th anniversary as an arts organization that germinated as an idea from founder, Nancy Robb Dunst, was nurtured by a handful of artists and has now flourished into a viable, thriving and creative organization with active members throughout the Verde Valley.
SVAC has become well known for its annual themed shows.  Each year a theme is selected to encourage artists to explore and reflect on a subject that is relevant in their lives.  Past show themes have been:  9/11, Embracing Time:  A Celebration of Aging, Wet:  The Politics & Poetics of Water, Sleep on it…Dreamzzz, Home is…an Exploration of Home and Housing, Random  Acts of Art, Music of the Earth, Unbounded…Breaking Through Borders…Real & Imagined, Beneath the Surface, Pathways….A Visual Journey, The Illusion of Reality, Free For All…An Adventure in Creativity, Shadows…A Mystery in Art, Who Am I? and Blue.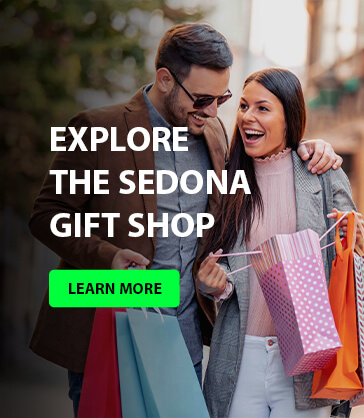 This year 42 SVAC artists were challenged to create new pieces of artwork, based on the past Fall Show themes with the caveat that they cannot re-submit a previously shown artwork.  One member stated, "As we have grown older and experience more of life, our perceptions change and widen our views." 
Julee Norton-Cohen, SVAC President, states, "As artists we need to continually grow and push the creative envelope.  Artwork is created from the soul and the heart and communicates on many levels.  Art is timeless. This is sure to be a provocative and interesting exhibition. I can't wait to see the new creations that this creative and talented group will be exhibiting at our show."
Come join all of the SVAC artists as we celebrate our 20th Anniversary and trip down memory lane as the past, present and future come together in the celebration of art and creativity.
SVAC is an inclusive organization that welcomes artists at all levels of creativity and provides a sense of belonging and networking.  For information about SVAC visit our website:  www.sedonaartistscoalition.org or call (928) 239-9967.