By Tommy Acosta
Sedona, Az — Yet, another attack on the integrity of Sedona was launched in a November 15 Arizona Republic opinion by EJ Montini, titled While Sedona tourists stay in luxury, the help sleeps in cars.
In the article, Montini denigrates our town, claiming that Sedona, rather than it being a spiritual Mecca, is more of an "aristocratic principality without affordable housing."
He writes that while well-heeled visitors dine in the most expensive restaurants, embark on spiritual adventures, enjoy the benefits of world class spas and retreats, the workers that serve them, the cooks, servers, hotel employees, tour guides, etc., that keep the town going, sleep in cars because rents are so expensive and there is no workforce housing.
He writes that the financially comfortable patrons of Sedona's bounties and beauty are ignorant that those who serve them, are basically half-homeless.
He expounds "These people probably don't notice something about the place [Sedona]that is not enriching and even a little ungodly.
Ungodly? Is that a not-too-veiled besmirching of Sedona's reputation as a world renown spiritual destination?
It's obvious that Montini tries to paint a Tale of Two Cities picture about Sedona, penning bristling sarcastic remarks, insinuating that Sedona's hypocrisy is unveiled by its failure to create workforce housing, instead offering the barely homeless a sugar coated pill by allowing them to park and live in a park, in this case The Sedona Cultural  Park.
Sedona is not alone suffering a labor shortage and for those brave employees who endure the challenge of having to sleep in their cars because they can't afford to rent here, we should take off our hats.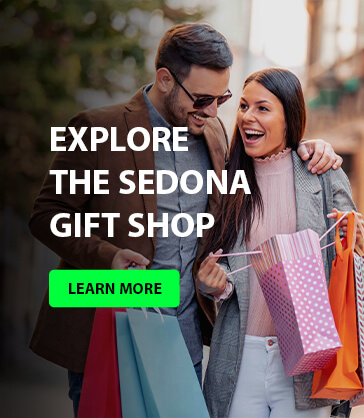 They can't be classified as homeless, because their home is their car.
And for the compassionate city leaders who would wish to provide a safe haven where employees can park their vehicles safely, have access to water, faculties and even showers, I say "Bravo."
The city has been trying for years to create affordable housing for workers. For those living in their cars and working, you can bet they can't afford to live in neighboring Cottonwood either.
For sure the number of "employed" Sedonans living in their cars is not huge. But until someone can figure out how to create affordable housing profitably, at least the city can provide some semblance of community for them. At least we can provide for them a safe place to reside until the city digs deep into its coffers and builds workforce housing
We should be grateful they are here to serve us and our visitors, and not wandering the streets or begging like the Sedona, un-employed homeless do.
Montini ends his diatribe by stating that he is not convinced if the word "sacred" is a word a janitor living in their car would use to describe Sedona.
He says rather than call our town "sacred" the term "Holy Hell" would better describe it for those with no real homes.
Maybe for you Montini living in a car while working would be a Holy hell, especially if you are living in Arizona's low country.
Living in their cars in Sedona may not be heaven, but at least they have a little piece of it.