Cottonwood AZ (November 17, 2017) – On November 16, 2017, just after 5 AM, YCSO deputies were dispatched to the Verde Villages Unit #2 and #4, located outside of Cottonwood, regarding several vehicle burglaries. The burglaries were discovered as residents prepared to drive to work or while deputies canvassed the area and then notified owners. IN EVERY INSTANCE, RESIDENTS LEFT THEIR VEHICLES UNLOCKED. Suspect(s) were likely in the area between the late night hours on November 15, 2017, and the morning of these reports.
11 victim's vehicles were located in the following areas: 2600 and 2700 block of Cliff View Drive, 4400 block of East Vista Drive, 2600 block of Mesa Lane, 4400 and 4500 block of Western Drive, and 4100 Mission Lane.
One of the residents indicated he interrupted a burglary as he heard someone call out when he went outside to warm up his car earlier that morning.
Many of the victims were fortunate and lost no valuables and others only lost some cash and/or coins left in their vehicles.  Several vehicles contained expensive tools and credit cards that were left untouched. This was likely a crime of opportunity and deputies believe area juveniles may be involved. Residents should note there is always a possibility suspects could return after seeing some of valuables kept in victim's vehicles.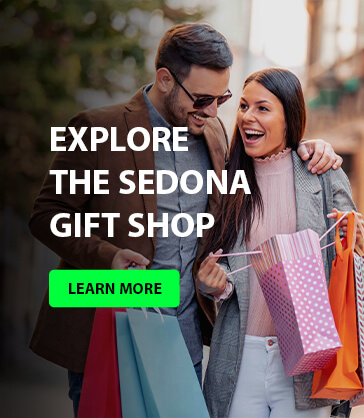 Deputies are asking everyone in this area to remove valuables and LOCK unoccupied vehicles. There has been a rash of unlocked vehicle burglaries throughout Yavapai County communities over the past few months. In many cases, unattended firearms have been stolen. The Sheriff's Office continues to remind residents to simply lock their car when parked to prevent a theft. Noise is a suspect's enemy, so forcing entry into vehicles under these circumstances is unlikely.
Anyone with information on suspects in these crimes is urged to call the Sheriff's Office at 928-771-3260 or 'Tipsters' may call Yavapai Silent Witness at 1-800-932-3232 with information and they never have to give their name.
TIPS TO AVOID BECOMING A VICTIM –
Take, Lock, Hide. The basic crime fighting tool to preventing a vehicle burglary. NEVER LEAVE A FIREARM UNATTENED IN A VEHICLE, ESPECIALLY IF YOU DO NOT TAKE THE FEW SECONDS TO LOCK IT.
Lock your vehicle. It seems so simple, but many residents continue to believe their private driveway is somehow a 'safe zone' from criminals. Yes, it takes seconds to break a window, but doing so makes noise – and criminals hate making noise. Alarms can be a deterrent.
Hide valuables from sight, or better, take items with you. If a criminal doesn't see anything, they're less likely to break in, and will go to the next vehicle and window shop. In the case of commercial areas, hide valuables BEFORE you park in the place you're leaving your vehicle. If a criminal sees you put a laptop in the trunk, they'll just break into the trunk when you leave. The same advice applies for putting property under a seat. If a criminal sees you reaching under a seat, they'll assume something is under there, and break in, looking for property.
Trailheads are a prime target for vehicle burglars as they know most hikers try to carry as little as possible with them, and this results in the high probability valuables remain inside the vehicle. They also have time on their side as hikers may be gone for several hours, leaving their vehicle unattended. In trailhead incidents, suspects are more likely to use force to enter a vehicle which is why it is so important to remove valuables.  
Park in areas that are not secluded. Well lit parking lots and driveways, with good "sight lines", make it more likely your vehicle is visible to the general public/neighbors. Attended parking lots, monitored by uniformed or easily identifiable legitimate parking attendants, are ideal. Remember, criminals don't like witnesses.
Aftermarket car stereos; consider models with removable faceplates. Take the faceplate with you when your leave your vehicle.
Record serial numbers of property you may leave inside your vehicle. If stolen, it makes it more likely the suspect will be identified if he tries to pawn the property.  
Citizens can contact the Yavapai County Sheriff's Office with information or questions at 928-771-3260 or the YCSO website: www.ycsoaz.gov