Sedona AZ (April 4, 2016) – Red Rose Inspiration for Animals originated as promoting quality art shows exclusively in West Sedona for animal rescue since the fall of 2009.    The events continue to take place at the parking lot of the Olde Sedona Bar and Grill at 1405 W. Highway 89A, Sedona.  Free parking and admission at the events.   Red Rose is not affiliated with any other shows in town and all proceeds from the event go to benefit programs created by Red Rose Inspiration For Animals.
Through the concept of promoting artist, they expanded and opened a thrift store and artist boutique called the Red Rose Thriftique in the Bell Rock Plaza in Village of Oak Creek and a pop up store called Red Rose Re-Tails Thrift at 841 S. Main Street in Cottonwood. 
Red Rose is entering their 7th year of promoting shows that benefit homeless and abandoned animals of the Verde Valley through their efforts with the third show of the season on April 9th and 10th from 10:00 am – 5:00 pm.    
With truly talented artists that participate in the Red Rose shows you can find everything from handmade soaps, jewelry, gourds, Native American artwork, metal works, paintings, glass art and more.    This show is proud to showcase many fine artists including Karen Hammer of Crimson Fairy, Moraine Windham of Luminous, Glass Art By Alex, June Payne Heart with Art From the Heart and Maria Lasia of Sedona Jewelry along with many others.  Gina Machovina will be performing live music throughout the weekend.   In addition to this Red Rose will also have their own booth at the show that will showcase some recent canines currently in their care and available for adoption.  
Red Rose has just recently due to an overwhelming demand just taken in 24 animals into their care.   Red Rose feels as if they are a unique type of rescue as they operate differently than most organizations.   You might wonder what makes them different?
For starters they offer services and programs that fill the gaps in the community such as their program "Getting Back On Your Paws" helping people who find themselves homeless with their animal and needing a safe place to stay. Through their sponsorship and collaboration with a transitional home.  Keeping the pet owner and their animal companion together and safe.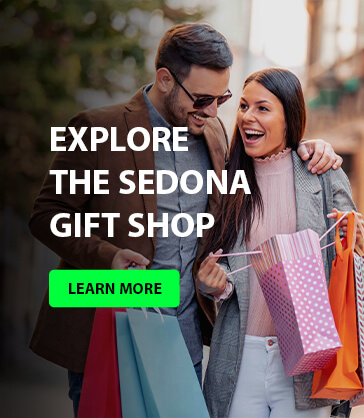 They also assist pet owners needing financial support who are required to feed their animals "Special Pet Prescription Food" for health reasons.
They have assisted and continue to assist many seniors and disabled pet owners with their program, "Better Together" getting their animal to a vet and assisting with procedures that will help improve the quality of life for their pet and emotional support.
Also offering FREE Spay/Neuter services to pet owners within the community. As most organizations offer low cost spay/neuter services…. but Red Rose feels, when your challenged financially low cost at $45.00 to $95.00 is often difficult and not an option.
They provide TNR Feral Cat Rescue in Camp Verde and Surrounding areas. Helping to make a difference in the feral community so animals are not abused and or injured due to over population, along with quite a few other programs.
Aside from the work they do in the community, all of the animals taken in by their organization are given the very best care with high quality dog and cat food, full series of vaccinations, all medical needs met and altering these animals.  All of their dogs are microchipped prior to adoption.  According to the Red Rose  Inspiration For Animals Team Members "it's all about the animals".
Their future consists of a rehab and healing facility of their own that allows them the ability to work with these animals in a very special setting and environment.  When you donate monetarily to Red Rose 100% of your donation goes directly to the animals.
For more information contact:  www.redroseinspiration.org or 928-282-5278 or email info@redroseinspiration.org or on Facebook.