Flagstaff AZ (December 17, 2012) – If there are long, board-like packages under your holiday tree, you might want to start unwrapping! With almost three feet of snow blanketing the ski resort from the weekend storm and up to another foot anticipated Wednesday, Arizona Snowbowl is ready to swoosh into its 75th Anniversary Season at 9 a.m., Thursday, Dec. 20!
Mayor Jerry Nabours will be welcoming excited community members, skiers and snowboarders in Arizona Snowbowl's 75th Anniversary Opening Ceremonies at 8:30 a.m., Thursday with a ribbon cutting, hot chocolate and donuts at Agassiz Lodge. "Flagstaff is now and always has been a ski town," said Mayor Nabours. "Having Arizona Snowbowl open in time for the holidays is a wonderful gift for the community and our visitors!"
"The whole mountain will be open Thursday. All primary runs have packed and fresh powder and our trained staff is ready to load that First Chair!" said Arizona Snowbowl General Manager J.R. Murray.
Named Best Flagstaff Attraction in the Arizona Daily Sun Best of Flagstaff 2012 Awards and a Top 10 Ski Destination by the Phoenix Business Journal, Arizona Snowbowl is anticipating a momentous season as it ushers in a new era with improvements, 75th anniversary festivities and snowmaking.
New infrastructure and equipment will make skiers' and boarders' time on the slopes more efficient and rewarding. Grading and thinning, along with new and wider terrain, have improved 134 of the ski resort's 777 acres. "As part of our ongoing effort to improve the experience for beginners and introduce newcomers to the sport, two conveyor belts brought in recently will continue to shorten lift lines and make skiing easier for those who may be intimidated by the process of getting on and off chairlifts," said Murray. "We'll also be offering more than 500 free ski and boarding packages in January for Learn to Ski and Snowboard Month.
With yet another new Bombardier Snowcat in its fleet, Arizona Snowbowl is revved and ready to up its already outstanding grooming standards. "With the new Snowcat and the work we've done on the trails to grade, smooth out and create a more consistent fall line, we'll be able to groom more of the ski area and do a better job in a shorter period of time," said Marketing and Sales Manager Dave Smith. "This makes five new Snowcats in the past four years, which speaks volumes for Snowbowl's commitment to our guests' overall positive experience!"
The Snowcats also will be used in the Sunset Terrain Park to help maintain the unique park features.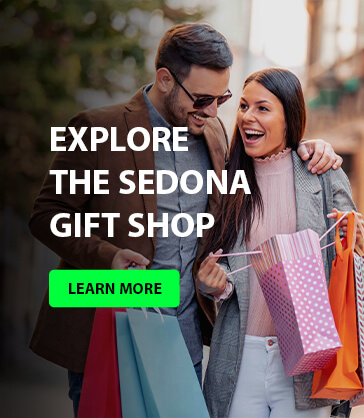 In addition, Snowbowl is now the first ski resort in the world to offer a 100-percent inventory of new Never Summer rocker-style snowboarding gear for rent or purchase. The ski area also is outfitted with new Head helmets for comfort and safety.
"We believe our emphasis on safety is one of the reasons Arizona Snowbowl continues to be recognized for its premier outdoor recreational experience," said Ski Patrol Director B.J. Boyle. Snowbowl is the winner of three consecutive National Safety Awards for ski areas for 2009, 2010 and 2011.
Meantime, Arizona Snowbowl is planning more family fun during its 75th Anniversary Celebration, Feb. 1 -10, 2013. Festivities include a free torchlight parade, a snowman-building contest, sunset skiing and snowboarding, discounts, raffles, a fireside chat with the ski resort's famous skiers, downtown events and the Arizona Snowbowl 75th Anniversary SnowDown, Friday, Feb. 8 at the High Country Conference Center. Tickets for the SnowDown are $38, commemorating the ski area's first season in 1938, and are available online at www.arizonasnowbowl.com/celebrate.
"This is our opportunity to recognize Snowbowl's history as one of the longest running established ski areas in the country, as well as celebrate our northland community for years of support and outdoor recreational enjoyment on the San Francisco Peaks!" said Arizona Snowbowl owner Eric Borowsky.
To ensure a longer season and supplement snow cover between storms, Arizona Snowbowl expects to be using its snowmaking equipment for the first time this season.
Future Improvements include new chairlifts, a pedestrian bridge and improvements to the Agassiz and Hart Prairie lodges.
For more information visit www.arizonasnowbowl.com.