Sedona AZ (May 9, 2018) – Recalibrate your mindset and regenerate your life is blues musician Leon J's motto. Leon J who was inducted into the Blues Hall of Fame by the National Heritage Foundation in 2011, oozes entrepreneurism!
Besides a being a very talented performing artist he is a published co-author, consultant/coach, athlete and loving father with measured successful results in diverse experiences and endeavors in multiple fields over the course of his varied career.
Leon J will be performing his Delta Blues show with his band on Saturday May 19th in the Sound Bites Grill Celebrity Show from 7-10 p.m.
Leon's notable style and influence flows from the Delta. Acknowledged as a Music Historian, Leon has a passion for rhythmic interpretation and the stories behind it, in all of his music. His captivating live performances highlight his vocal and musical talent which has garnered a reputation for uncommonly entertaining audiences with his story telling and musical styles true to the original formats of the early JukeJoints on the plantations when featured artists would bring a variety of influence and style to each show.
Leon's main musical focus is Acoustic Blues/Rock, Country, Country blues, and Americana.  Leon has honed his art modeling the early Delta Blues, & Country Blues masters, with the specific influence of Eddie Son House The great Delta Musical Icon and Leon's favorite character from that era.
Passionate vocals, incredible rhythms, and powerful delivery are synonymous in both mens musical style. He travels widely performing & edu-taining his crowds, sharing history and elements of Americas music evolution thru multiple genres and engaging styles, taking you on a musical journey performed tastefully, with traditional elements, incorporated and performed from a modern day approach.
Performing professionally since 1992 he formed and fronted the Midwest band BlueCountry 92-98, the acoustic percussion duo Undercover Acoustic from 2001-2007 and then formed Leon's JukeJoint performing both solo, as a duo and with a full band at major music events and venues including the world famous MIM  Music Instrument Museum, the Telluride Blues Festival where he was an honored winner in the Acoustic Showdown in 2009, to AZ and Sturgis Bike Week events, multiple International music festivals, and all over the southwest US as a resort feature and headline act.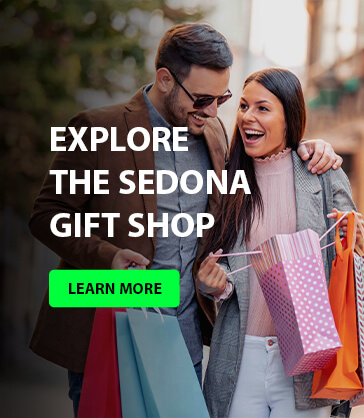 Leon has been featured on National TV ABC, CBS, NBC, Fox TV, USA Today, The Don Imus show, Geraldo, & more.  He was acknowledged for his business acumen with, creative startups, sales organization development, and other projects and endeavors, by inclusion in the 1997 Who's Who in American Business Executives/ Entrepreneurs.
Besides making great music, Leon holds a Bachelor of Science Degree in Natural Health Sciences, is Licensed and Certified as a Professional Massage Therapist with over 25 years of practice earning the title of Master Masseur, and is extensively trained in Mental Imagery/Visualization and progressive relaxation modules in addition to mindfulness training and is a graduate of Applied NLP certification training.
Leon currently resides in AZ wine country with his beautiful partner Alexandra operating their unique B&B Acoustic Cellars Lodge and is engaged in some new upcoming cool projects in the wine world! He will tell you all about it at the show!
Tickets for the concert start at $20 per person. The full dinner menu is available in the show room. You will enjoy 3 hours of food, fun and music. In addition, Sound Bites Grill offers live music every night.
Sound Bites Grill is located at the Hyatt Pinon Pointe Shops in uptown Sedona. Hours are 11:30am to 9 p.m. daily and until 10 p.m. on Fridayand Saturday. If you don't want to watch the music there is no charge to dine on the patio or in the main dining room. Reservations and info at 928-282-2713 or visit www.soundbitesgrill.com
When: Sat May 19, 2018 7-10 p.m.
What: Leon J Delta Blues Band
Where: Sound Bites Grill Show Room 101 N Hwy 89a Sedona AZ, 86336 at Hyatt Pinon Pointe Shops Uptown Sedona. Cross Street Hwy 179
More Info: 928-282-2713 • www.soundbitesgrill.com