Northern Arizona premieres presented by Sedona Film Festival at Mary D. Fisher Theatre
Sedona AZ (October 20, 2012) – The Sedona International Film Festival is proud to present the Northern Arizona premieres of the critically-acclaimed "Ruby Sparks" and "Cosmopolis" at its Mary D. Fisher Theatre Oct. 30-Nov. 2.
RUBY SPARKS
An all-star ensemble cast is featured in "Ruby Sparks" including Paul Dano, Zoe Kazan, Antonio Banderas, Annette Bening, Steve Coogan and Elliott Gould. The film is directed by Jonathan Dayton and Valerie Faris, whose feature debut "Little Miss Sunshine" was nominated for four Academy Awards including Best Picture.
It wasn't long ago that Calvin Weir-Fields (Paul Dano) was a literary wunderkind with an acclaimed first novel. But since then, he's been stricken with a stubborn case of writer's block magnified by a dismal love life. In a last-ditch attempt to reignite his creative spark, Calvin begins to envision a female protagonist in his mind. Her name is Ruby Sparks (Zoe Kazan) and from the minute he imagines her, he feels creatively invigorated to write about her — until she shows up in his living room.
Is this a joke, a sign of madness, an act of magic? Whatever it is, it feels incredible. Suddenly, Ruby is sleeping in Calvin's bed, cooking in his kitchen, beguiling him in every way, with one mind-boggling twist: he somehow has the power to change her every time he sits at his typewriter. As Calvin tries to juggle this power, he faces a major dilemma as a writer and a boyfriend: what will it take to make this relationship from his imagination work in the real world?
A sharp, modern take on the Pygmalion myth, "Ruby Sparks" is the story of a novelist's vision that inexplicably comes to life, only to prove far more complicated than even he could have imagined. "Ruby Sparks" takes an unpredictable route into fantasy, identity and the ways we invent love – and how love can re-invent us.
COSMOPOLIS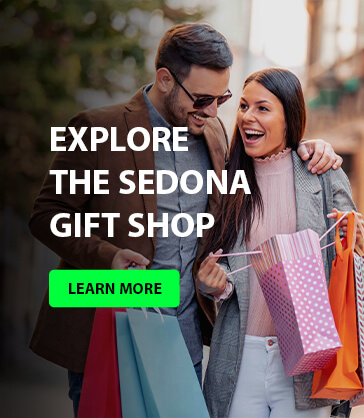 An alternately mesmerizing and chilling vision of our roller-coaster times, "Cosmopolis" — starring Robert Pattinson — is an adventurous movie experience that takes audiences on a ride across Manhattan … and into a dizzying mirror-world of life in 2012.
Unfolding in a single cataclysmic day, the story follows Eric Packer (Pattinson) — a 28-year-old financial whiz kid and billionaire asset manager — as he heads out in his tricked-out stretch limo to get a haircut from his father's old barber, while remotely wagering his company's massive fortune on a bet against the Chinese Yuan. Inside the hermetically-sealed limo of the seductive young billionaire, things are about to get very strange and unnerving, as his quick trip becomes a spectacular, soul-searing collapse of everything he thought he believed about mastering the universe. Having started the day with everything, believing he is the future, Packer's perfectly ordered, doubt-free world is about to implode.
"Cosmopolis" is a contemporary thriller that turns into a wild, hypnotic odyssey through our new millennium's obsessions with power, money, control, information, technology, sex, mortality, revolution, and ultimately, redemption.
"Cosmopolis" also stars Juliette Binoche, Jay Baruchel, Kevin Durand and Paul Giamatti.
Both films will be shown at the Mary D. Fisher Theatre Oct. 30-Nov. 2. Showtimes for "Ruby Sparks" will be 4 p.m. on Tuesday and Wednesday and 7 p.m. on Thursday and Friday. "Cosmopolis" will show at 7 p.m. on Tuesday and Wednesday and 4 p.m. on Thursday and Friday.
Tickets are $12, or $9 for Film Festival members. For tickets and more information, please call 928-282-1177. Both the theatre and film festival office are located at 2030 W. Hwy. 89A, in West Sedona. For more information, visit: www.SedonaFilmFestival.com.