Verde Valley AZ (February 20, 2013) – "Growing Healthy Communities" is the theme of the 2013 Spring Planting Festival presented by Gardens for Humanity from March 16 through March 24. This will be a week when one can learn to plant a vegetable garden, cook with native foods, find out about the mysteries of bee society, learn to harvest and plant rainwater, discover the names and uses of native plants, participate in a more food secure community, and much, much more.
Experts will share their knowledge and enthusiasm with participants starting with the Festival Opening Expo on March 16 at West Sedona School, featuring Michael Melendrez, creator of "Soil Secrets," as keynote speaker. He will share his discoveries for growing healthy soil by working with the microorganisms that infuse plants with life, health and nutrition. His "soil secrets" are particularly suited to our arid climate and literally turn dirt into soil by creating living soil systems that are rich and hold moisture.
Rounding out the opening day of the Festival will be a concert at the Old Town Center for the Arts that will put everyone in a "green" mood to celebrate both St. Patrick's Day and the season of Spring planting. The concert will feature Karl Jones and the all star Irish Band adding a wee bit of Dublin Soul to kick off the week of activities.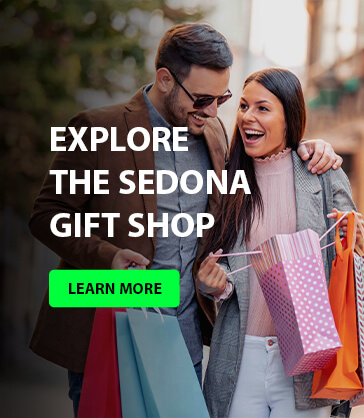 This year's Spring Planting Festival will have a greater variety of opportunities and locations throughout our area to participate. There will be events, gatherings, and workshops in Sedona and the Verde Valley all week to bring people together in the spirit of renewal, new life and connecting with nature, neighbors and local food. Each day there will be "Coffee Talks" in different venues where one can meet locals to get acquainted and discuss "growing healthy communities."
The aim of the planting festival is to come together as an extended "neighborhood" to focus on and energize local and regional efforts toward making our community an even better place to live, grow and prosper. This happens as we celebrate our food traditions, promote practices that create a healthy body, environment and culture, support local businesses that improve our community, advocate for food, water and energy security, and enhance the artistic and spiritual aspects of life.
Closing a week of activities that highlight the unique agricultural, cultural and environmental contributions of our region are two events that have become a tradition in the Verde Valley: The AlterNATIVE Plant Expo on Saturday March 23 and the Backyard Garden Expo, Sunday March 24.
Gardens for Humanity is a nonprofit organization that serves to educate people on the importance of gardens, creativity, spirituality and nature; working to create and support such projects with schools, churches, communities or other organizations in Sedona and the Verde Valley. For a complete calendar of the many events and workshops taking place during Spring Planting Festival week visit www.gardensforhumanity.org. The Festival is made possible with the support of the City of Sedona, sponsors, and community partners.